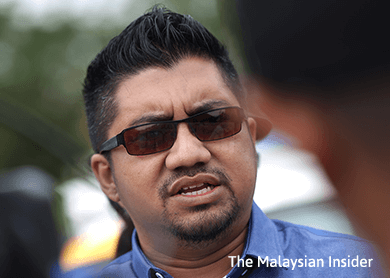 (June 16): Solidariti Anak Muda Malaysia (SAMM) today has challenged Tun Dr Mahathir Mohamad to attend a forum, similar to the cancelled Nothing2Hide, to answer issues during his tenure as the longest ruling prime minister of Malaysia.
Its founder Badrul Hisham Shaharin, also known as Chegu Bard, said Dr Mahathir would be given a "hot seat" during the forum to reply to all issues raised by the people during his 22-year administration.
He said SAMM would leave it to Dr Mahathir to decide when the forum could be held.
"This #Nothing2Hide is for Dr Mahathir to be on the hot seat and face his political victims and people, and this is a platform for him to explain allegations during his tenure and his current efforts to topple the prime minister," he said before handing over the invite at Perdana Leadership Foundation in Putrajaya.
"He can set the date and time... We are ready to organise it," he said adding that SAMM was also planning to feature other prominent figures such as Tun Salleh Abbas.
"We give him time to revert to us... the public is waiting for him to see if he is brave enough (to answer all issues) or only on certain issues."
Chegubard said the forum was not an effort to defend Prime Minister Datuk Seri Najib Razak's administration.
"This is not about defending Najib, because Najib still needs to come forward to answer all the irregularities in 1MDB," he said.
He added that the forum too would not be used as a platform to launch personal attacks against Dr Mahathir but would focus on his administration.
Dr Mahathir recently attended the #Nothing2Hide forum, organised by SukaGuam but was cut short by police.
The forum was supposed to see Najib taking questions on the Finance Ministry-owned firm but he failed to turn up after police cancelled the event citing a breach of security. – The Malaysian Insider