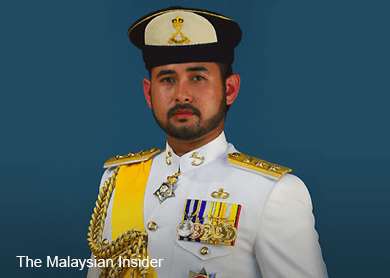 KUALA LUMPUR: Without naming him, Crown Prince of Johor Tunku Ismail Sultan Ibrahim yesterday reminded Tourism and Culture Minister Datuk Seri Nazri Aziz that he is not God "who lords over everybody".
In a hard-hitting Facebook post, the crown prince told Nazri that he is a minister, responsible to serve the people who had entrusted him with the position.
"You are a minister, not a God from the heavens who lords over everybody. Do not think the people of this country exist to provide you with position and wealth, but the positions exist for you to serve the people," he said.
"In a new world order, I envision a future that every person has the right to voice their opinions. However, that is not the case in Malaysia today, where ministers think they are untouchable."
The post came after Nazri on Saturday ticked off the crown prince over his criticism of Prime Minister Datuk Seri Najib Razak for not showing up at the Nothing2Hide forum on 1Malaysia Development Bhd.
Malaysiakini reported that Inspector-General of Police Tan Sri Khalid Abu Bakar said police would investigate Nazri under the Sedition Act 1948, over his statement warning the Johor crown prince to stay out of politics.
Khalid said police reports were lodged against Nazri, which warrant a sedition probe.
"Yes, we will investigate it under the Sedition Act," Khalid was quoted as saying.
Responding to the news that he would be investigated, Nazri told The Malaysian Insider that it is not a level playing field when it comes to criticising royalty.
He said, however, that he is ready to be questioned by police and would cooperate.
"I am a man of the law and will face the law. So far, I have not been called. Not yet, anyway," he told The Malaysian Insider yesterday. — The Malaysian Insider
This article first appeared in The Edge Financial Daily, on June 16, 2015.