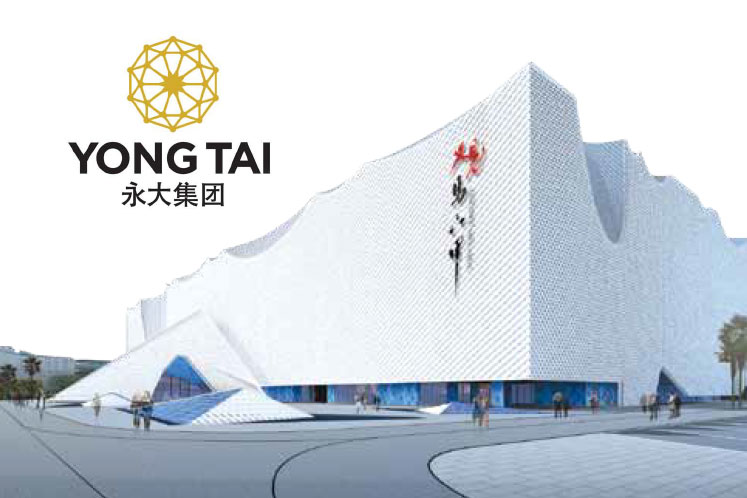 KUALA LUMPUR (Aug 27): Melaka-centric township property developer Yong Tai Bhd announced its first annual net loss in five years, due to losses incurred at its Encore Melaka theatre and after booking a one-off impairment loss in relation to the Terra Square retail mall.
In an exchange filing today, the group posted a net loss of RM79.26 million for the financial year ended June 30, 2019 (FY19), compared to a net profit of RM15.51 million in FY18, while revenue fell 23% to RM100.4 million from RM130.09 million.
This came after the group recorded a net loss of RM62.87 million in its fourth quarter (4QFY19), compared to a net profit of RM5.45 million in 4QFY18, as revenue slumped 65% to RM9.98 million from RM28.27 million.
Yong Tai said the significant decrease in its earnings in 4QFY19 was mainly due to no contribution from Terra Square, a one-off impairment loss on inventories and receivables totalling RM59.93 million and long outstanding receivables arising from the disposal of the dyeing business segment in FY17.
Additionally, the group saw low Encore Melaka ticket sales, while its non-operating expenses such as depreciation, amortisation and interest charges are no longer capitalised after Encore Melaka started operations.
Chief executive officer Datuk Wira Boo Kuang Loon said FY19 was one of the most challenging times Yong Tai has faced, but he expects a rebound in profitability going forward.
"We took a big hit, but this has only strengthened our resolve to make good on what we need to deliver to all our stakeholders. We undertook the one-off and non-cash items impairment amounting to RM72.7 million in FY19 in order to continue having a healthy balance sheet. The move will also prepare Yong Tai for a rebound in profitability, moving forward," he added.
"As at June 30, 2019, we have total unbilled sales of RM410 million, and it should give us earnings visibility for the next two years."
The group said it is committed to increasing the use of Encore Melaka by growing visitor numbers from target tourist markets of China and other Asian countries, in particular Taiwan and Hong Kong.
It is also looking for strategic investors to jointly operate Encore Melaka to boost the theatre's profile across China and other parts of Asia.
Yong Tai shares settled unchanged at 23.5 sen apiece today. The stock has lost 36% of its value year to date, to now bring a market capitalisation of RM127.54 million.