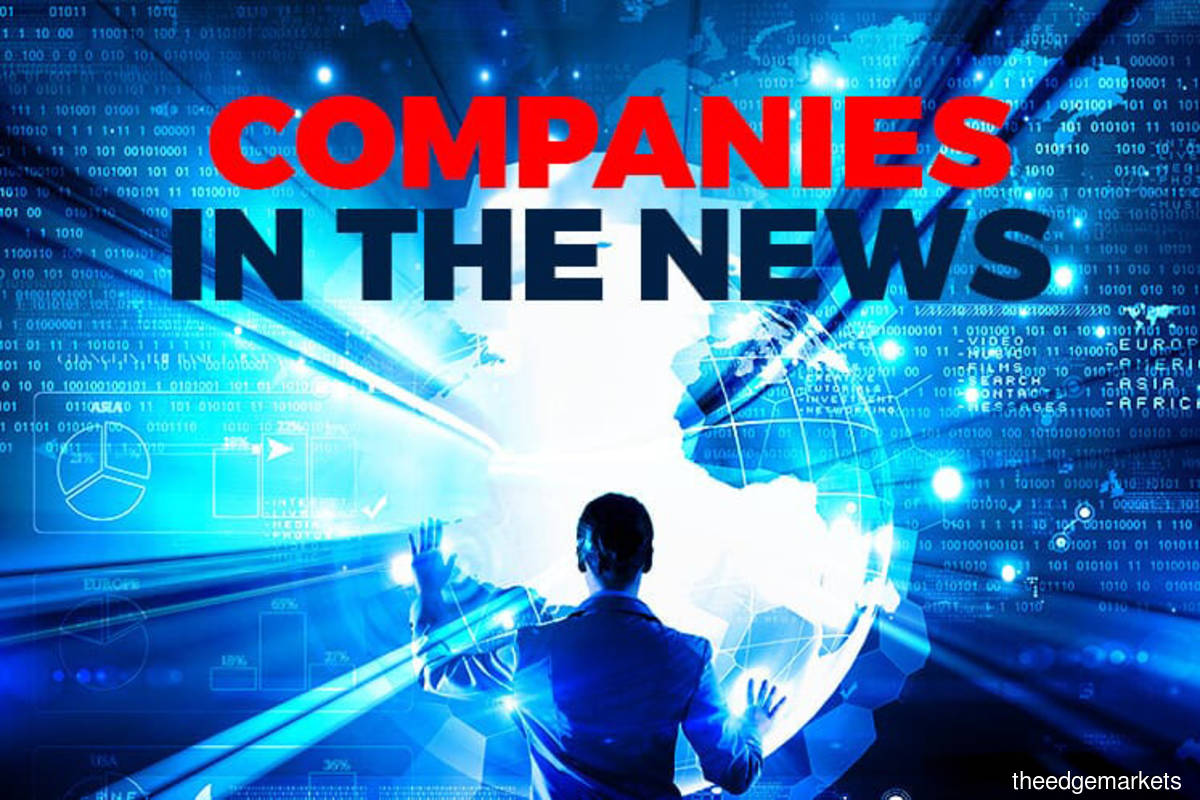 KUALA LUMPUR (Feb 15): Based on corporate announcements and news flow today, companies in focus on Tuesday (Feb 16) may include: Yong Tai Bhd, Malaysia Airports Holdings Bhd (MAHB), Menang Corp (M) Bhd, Mulpha International Bhd and UEM Sunrise Bhd (UEMS).
Yong Tai Bhd has denied rumours in the social media that its Covid-19 vaccine application has been rejected by the Ministry of Health's (MoH) National Pharmaceutical Regulatory Agency. "Yong Tai is still working closely with its Chinese partner to escalate the application process and urge all stakeholders to be patient and stop spreading untrue statements, given the importance of the vaccine to help the nation achieve herd immunity," it said in a press release.
Malaysia Airports Holdings Bhd (MAHB) expects the government's national vaccination plan which will be rolled out starting April 2021, and the reciprocal green lane/travel corridor arrangement (RGL/TCA) between Malaysia and Indonesia, to have a positive impact on the recovery of the national aviation industry in the near term. The airport operator said international passenger traffic grew by about 25% month-on-month in January 2021, despite border closures and strict quarantine measures. However, it said the air traffic data for January showed that border closures and reimposition of domestic travel restrictions once again adversely affected air traffic movements, that had been showing initial signs of gradual recovery after the easing of travel restrictions in the second half of 2020. Malaysia's passenger traffic movement in January fell 30% compared with that in the preceding month, although it increased by more than 240% from November to December 2020.
Menang Corp (M) Bhd has suspended two non-independent and non-executive directors from exercising their duties and functions as directors of the company with immediate effect. The company said the board of directors had resolved to suspend Datuk Shun Leong Kwong and Marianna Aly Shun. The suspension would be in effect until the conclusion of findings of an independent investigative committee. The reason for Shun's suspension is to investigate his handling of some land transactions in Seremban 3 and the company's subsidiaries. Marianna's suspension, meanwhile, is to facilitate an investigation into her conduct over the planning and organising of the company's previous annual general meeting held on Dec 30, 2020.
Mulpha International Bhd and UEM Sunrise Bhd (UEMS) have called off their joint venture (JV) for a RM5 billion gross development value (GDV) mixed development in Nusajaya, Johor, which was inked five years ago. Mulpha International said the development fell through as the conditions precedent were not fulfilled, which included the obtaining of written approvals and planning approvals for the parcels of land, upon expiry of the conditional period today. The conditional period was previously extended twice — once to Feb 15, 2020, and subsequently to Feb 15, 2021. The venture was first announced on Feb 16, 2016, comprising the development of three parcels of land measuring a total 195.27 acres over 20 years, by a 50:50 JV company of the two parties.