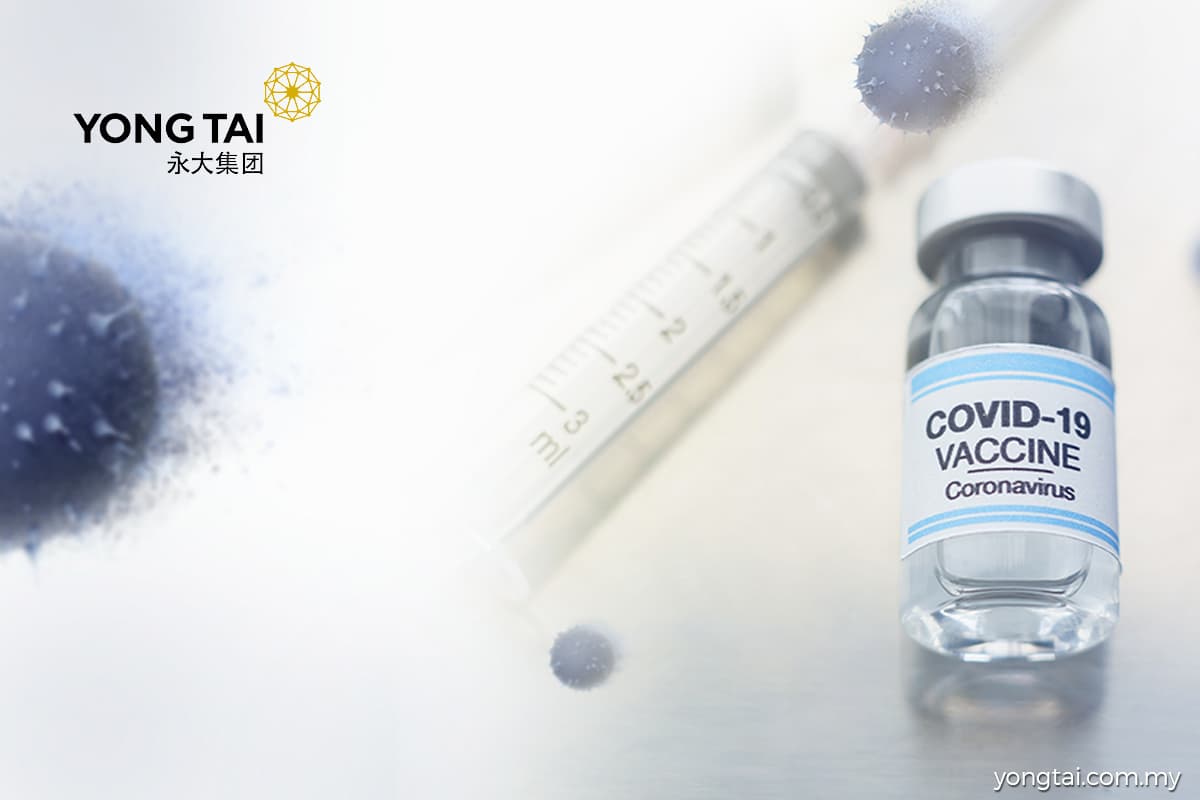 KUALA LUMPUR (June 3): Yong Tai Bhd said its healthcare unit is set to undertake the Covid-19 vaccine phase three clinical trial in Malaysia after the National Pharmaceutical Regulatory Agency (NPRA) granted its approval for the clinical trial import licence.
The approval granted by NPRA to YTB Healthcare Sdn Bhd follows the earlier approval received from the Medical Review Ethics Committee (MREC), Yong Tai said in a statement.
The approval also coincides with the Emergency Use Authorisation (EUA) granted by China's government recently for the inactivated Covid-19 vaccine KCONVAC developed by the group's strategic partner, Shenzhen Kangtai Biological Products Co Ltd (SZKT), the group said.
According to the statement, SZKT has commenced its KCONVAC vaccination programme in China, with the first batch of more than 500,000 doses administered on June 1.
"We're proud to be the first private company to conduct the phase III clinical trial for Covid-19 vaccine in Malaysia. SZKT has already undergone the Phase I and II clinical trials in China since last year with encouraging results, and with the approval now granted for emergency use in China, we're cautiously optimistic that the results of our Phase III clinical trial in Malaysia will show promising results," said Yong Tai CEO Datuk Wira Boo Kuang Loon.
Boo said Yong Tai would proceed with the application for the EUA in Malaysia, following the roll-out of the phase three clinical trial.
Yong Tai shares closed 2.5 sen or 10.42% higher at 26.5 sen today, valuing the group at RM323.24 million.