This article first appeared in The Edge Financial Daily, on March 5, 2020.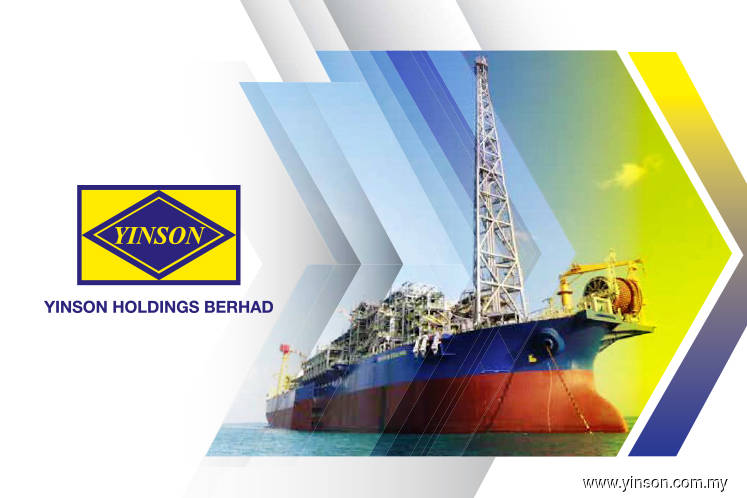 Yinson Holdings Bhd
(March 4, RM7.03)
Maintain buy with an unchanged target price of RM10.10: We are positive on Yinson Holdings Bhd's revised proposal to acquire Ezion Holdings Ltd, which in essence is a much improved deal (for Yinson) versus its earlier version (that is to say lower cash considerations, reduced debt with more favourable terms and immediate working capital). This could be a swift, earnings accretive deal, if executed well. Our estimates are unchanged for now.
Yinson has entered into a new, improved deal with lenders to acquire Ezion. Among others, it will now acquire the benefits and rights of Ezion's US$482 million (RM2.01 billion) loans (versus US$916 million previously) for US$150 million (versus US$200 million). The plan is then to capitalise and convert these loans into new Ezion shares at an issue price of 3.17 singaporean cents per share (versus 5.5 singaporean cents per share) with Yinson owning 63.4% of Ezion (versus 72.3%).
Yinson will also assume a lower debt level of US$403 million (versus US$580 million), with Ezion getting interim working capital of US$40 million (versus nil) from major lenders. In the event this exercise fails, Yinson has the option to purchase Ezion's assets from the banks (versus nil previously). Yinson will now pay a US$20 million deposit to enter this new deal (versus nil). Pending approval, the deal is expected to be concluded by September.
This deal is transacted at equity and enterprise values (EVs) of US$236.6 million and US$639 million respectively. Based on our preliminary estimate, Ezion can deliver earnings before interest, taxes, depreciation and amortisation (Ebitda)/net profit of US$80-100 million/US$30-40 million per annum, post this exercise, for there will be: i) immediate interest savings; ii) lower depreciation; and iii) higher liftboats utilisation. As such, Yinson is buying Ezion at a prospective EV/Ebitda of 6.3-8.0 times and price-earnings ratio of six to eight times. This compares favourably to the group's financial year 2022 multiples of 8.6 times and 20 times. — Maybank IB Research, March 2