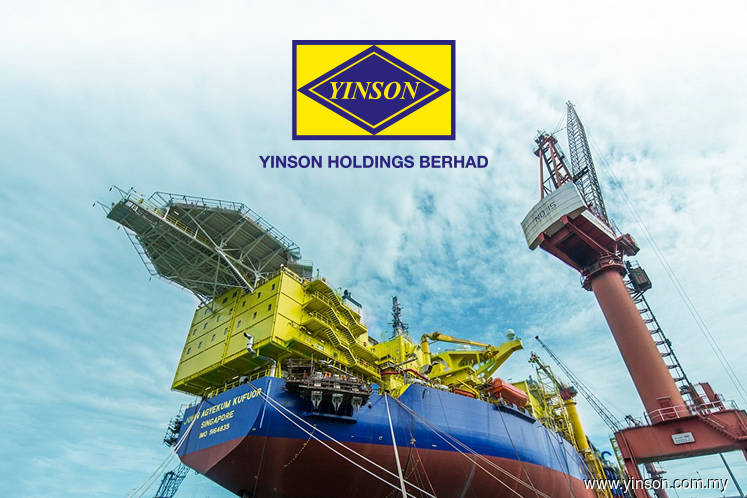 KUALA LUMPUR (June 14): Yinson Holdings Bhd has entered into a heads of terms to engage in exclusive negotiations for the potential supply and charter of a floating production storage and offloading (FPSO) unit to a Nigerian oil and gas (O&G) company.
The FPSO unit will process the hydrocarbons from the Anyala & Madu fields under Oil Mining Leases 83 & 85.
In a bourse filing, the group said its indirect wholly-owned subsidiary Yinson Production Pte Ltd (YPPL) had entered into a heads of terms with its associate Yinson Operations & Production West Africa Ltd (YOPWAL) and First Exploration & Petroleum Development Company Ltd (First E&P) to negotiate the potential supply and charter of the FPSO unit.
Established in 2011, First E&P is a Nigerian O&G company and it commenced formal business operations in 2012. First E&P owns 40% of the rights to the fields with the remainder being held by Nigerian National Petroleum Corporation on an unincorporated joint venture basis.
The terms that are subject to negotiation between the parties include a bareboat charter to be entered into between First E&P and a special purpose company of YPPL, and an operations and maintenance agreement to be entered into between First E&P and YOPWAL or an affiliate of YOPWAL approved by First E&P.
Yinson said the initial term of the bareboat charter is expected to be for seven years and First E&P may extend the term of the charter for another eight years in total.
At press time, Yinson's share price fell four sen or 0.86% to RM4.61 after stock trading resumed at 10am today.
Trading of Yinson shares was suspended at 9am for an hour at the company's request.