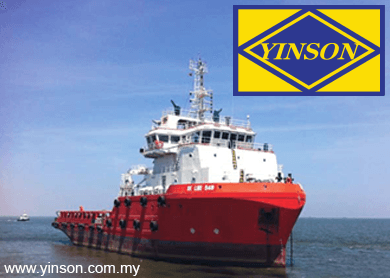 KUALA LUMPUR (Sept 29): Oil and gas service provider Yinson Holdings Bhd (YHB) is selling its entire equity interest in five logistics and trading subsidiaries to Liannex Labuan Ltd for RM168 million, cash.
In its filing to Bursa Malaysia yesterday, Yinson said it has entered into conditional share sale agreement (SSA) to sell off Yinson Corp Sdn Bhd, Yinson Transport (M) sdn Bhd, Yinson Shipping Sdn Bhd, Yinson Power Marine Sdn Bhd and Yinson Overseas Ltd (formerly Yinson Dadang Ltd).
In addition, Liannex Labuan shall settle all inter-company loans owing to Yinson by the five units, which amount to approximately RM65.6 million.
However, this excludes the RM4.94 million inter-company loan owing by YPMSB to YHB which is expected to be capitalised.
 
Liannex Labuan is a wholly-owned unit of Liannex Corp (S) Pte Ltd, which is also wholly owned by Yinson's chairman and shareholder Lim Han Weng and his wife Bah Kim Lian.
To recap, Yinson first received the offer letter from Liannex Labuan on June 29 this year, when the latter offered to acquire all Yinson's equity interest in the five units, and repay inter-company loans owing to Yinson by the five at an offer price of RM228 million.
Yinson's shares rose by 1.75% or 5sen yesterday to settle at RM2.90 with 341,300 shares being traded for a market capitalisation of RM3.11 billion.