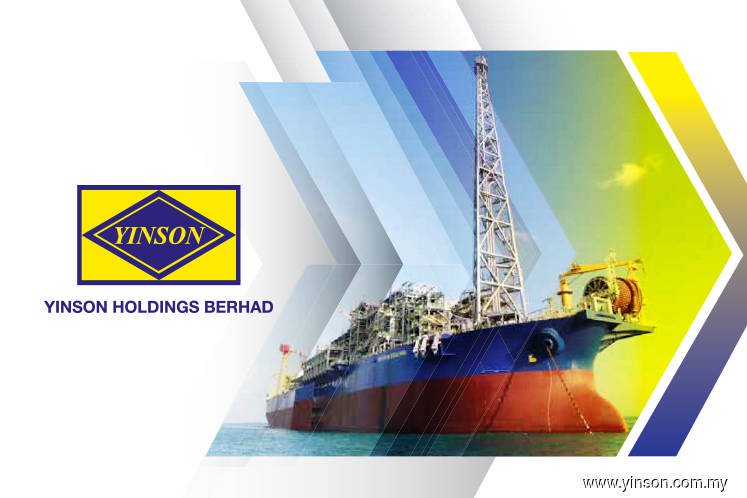 KUALA LUMPUR (Nov 11): Yinson Holdings Bhd saw 40.1 million shares, representing a 3.69% stake in the company, traded off market yesterday.
Bloomberg data showed that the shares crossed in six blocks at prices below its open market closing price, between RM3.90 and RM3.97.
The biggest block of 13 million shares were traded at RM3.90 apiece or RM50.70 million in total, representing a 2.01% discount to the stock's last traded price of RM3.98 on the open market that valued the stock at RM4.35 billion.
Two other blocks of 10 million shares each were traded at RM3.97 and RM3.90 apiece, for a combined total of RM78.7 million.
In a filing with Bursa Malaysia yesterday, Yinson said its Affin Hwang Nominees (Tempatan) Sdn Bhd had transferred 11.94 million shares or 1.098% to Yinson's founder-cum-executive chairman Lim Han Weng, upping his direct interest to 187.41 million shares or 17.22%. He also has deemed interest in 119.11 million shares or 10.95%.
On Sept 18, it was reported that Lembaga Tabung Haji, after disposing of 13.8 million shares at an undisclosed price, ceased to be a substantial shareholder of Yinson.
The pilgrim fund emerged as a substantial shareholder in the group on April 27 after buying 54.82 million shares, which pushed its shareholdings to 5.04%. After the disposal, Tabung Haji's stake was pared to 39.41 million shares or 3.61%.