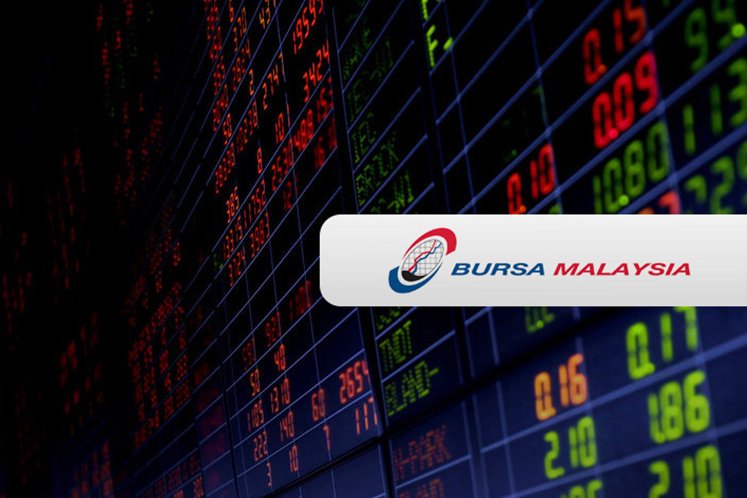 KUALA LUMPUR (July 3): Bullish sentiment prevailed in the past week. The FBM KLCI index was the top performing Asean market for the week as the benchmark gained 4.33% or 64.51 points weekly to close at 1552.65.
Looking at the weekly report of Malaysian stocks, the strong performance is apparent with the gainers leading weekly losers by a big gap of 557 to 142.
The sturdy share price performance was across the board, spanning from lower liners to large-cap blue chips.
Big Cap: Still not too heavy to climb higher
Among the companies with market capitalisation (market cap) above RM1 billion, Hartalega Holdings Bhd led the climb during the week.
A random check shows that there are 15 companies that saw their share prices gain more than 10% over the week.
Being the top gainer, Hartalega surged 28% for the week to RM16. The nitrile glove maker's market cap swelled by RM13.75 billion in one week to RM54.2 bil, overtaking IHH Healthcare Bhd as the fourth largest stock on Bursa Malaysia after Malayan Banking Bhd (RM86.67 billion), Tenaga Nasional Bhd (RM67.08 billion) and Public Bank Bhd (RM66.27 billion).  
Others that stood out for the week include Focus Dynamics Group, up 25% to RM1.05, followed by plantation player Kretam Holdings, which soared almost 21% to 52 sen, and Lotte Chemical Titan Holdings that gained 18.4% to RM2.06.
The upward momentum continued among the tech companies. Greatech Technology Bhd and UWC Bhd, both of which made their debuts last year, hit new peaks in the week to RM4.56 and RM4.19 respectively.
Among the losers, Far East Holdings Bhd dropped 4.58% to RM2.29 while IHH Healthcare fell 3.75% to RM5.39.
Mid-Cap: Semiconductor firms dominate the gainer list
For counters with market cap of RM500 million to RM1 billion, semiconductor test socket maker JF Technology gained the most. Its share price soared 26.07% during the week to its all-time high of RM2.66.
Its peers that fared well in the technology sector include e-government service provider Iris Corp, which soared 24.24% to 20.5 sen, followed by precision manufacturer JHM Consolidation, up 13.5% to RM1.51, and reinsurance company MNRB Holdings which gained 13.5% to 80 sen.
There are only 10 counters out of the 68 whose share prices have declined this week. Solarvest Holdings fell 5.16% to RM1.47 and Pestech International dropped 4.4% to 87 sen.
Small Cap: Furniture makers the star performers
In the small cap space, market cap of RM100 million to RM500 million, acrylic products manufacturer Asia Poly Holdings Bhd led the rally with a weekly gain of almost 53% to 26 sen.
Interestingly, particle board manufacturers and furniture makers were seen to dominate among the lower liners.
Evergreen Fibreboard gained 32.3% to 20.5 sen, followed by Heveaboard, which soared 28.2% to 50 sen and Poh Huat Resources which rose 18.45% to RM1.22. Meanwhile, Homeritz Corp went up 13.3% to 59.5 sen and Mieco Chipboard was up 12.5% to 27 sen.
Nonetheless, the pandemic thematic play might have lost some of its steam.
AT Systematization, which announced its intention to purchase an industrial glove manufacturer, led the loser's list by falling 32% to 9.5 sen, while ventilator maker K-One Technology fell 7.45% to 43.5 sen, and Ho Wah Genting Bhd, which ventured into COVID-19 test kits, dropped 7.22% to 45 sen.