This article first appeared in The Edge Malaysia Weekly, on September 3, 2018 - September 09, 2018.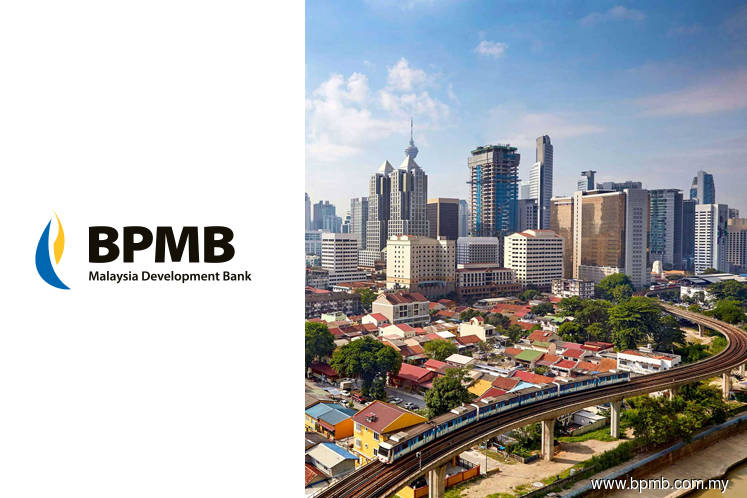 COULD something be brewing at development financial institution Bank Pembangunan Malaysia Bhd (BPMB)?
Shaharuddin Zainuddin, who was appointed as its president and CEO less than a year ago on Sept 11, 2017, has left the banking group.
"We confirm that Shaharuddin Zainuddin is no longer the president and CEO of BPMB since July 30, 2018," the bank says in email responses to The Edge.
News portals revealed that he had been suspended in early July pending an investigation but nothing more was made known.
Shaharuddin had joined the BPMB board as an independent director in mid-February 2017 and had been the chairman of the group audit and examination committee as well as a member of the executive committee, group risk management committee and credit committee of the board.
When asked why he left, BPMB says, "At present, the bank is not at liberty to disclose the reason in respect of the above."
This begs the question as to whether Shaharuddin left of his own accord or was asked to leave by the board.
As to why no formal announcement was made on his departure, BPMB merely says, "Formal notification and appropriate representation has been made to the respective shareholder and to the relevant authority."
Upon Shaharuddin's appointment last year, BPMB chairman Tan Sri Wan Abdul Aziz Wan Abdullah had said, "We look forward to working with Shaharuddin in his new capacity and we are very confident of his leadership, passion and commitment to steer the group to greater heights and further enhance its role as a major development financial institution for the country and the region."
It would be interesting to know why Shaharuddin's departure has not been made public yet.
BPMB is wholly owned by the Minister of Finance Inc and provides medium and long-term financing to strategic sectors of the economy, such as infrastructure, maritime, technology, and oil and gas.
When contacted, Shaharuddin's reply was a curt "I decline to comment".
It is worth noting that his replacement would be BPMB's third CEO in the same number of years.
Prior to Shaharuddin's appointment in September last year, Mohammed Rafidz Ahmed Rasiddi was BPMB's managing director from June 2015. He left after a little more than two years.
It is also surprising that BPMB has yet to release its annual report for its financial year ended Dec 31, 2017.
On this, BPMB says, "The Bank (BPMB) has obtained approval from the relevant authority on the extension of time to convene its AGM (annual general meeting) and the annual report 2017 will be released after the aforesaid AGM."
It is still unclear what is going on at BPMB but Shaharuddin's credentials include various senior positions in banking and finance outfits overseas, for instance, director of banking operations at the Accounting and Auditing Organisation for Islamic Financial Institutions (an international Islamic banking regulator based in Bahrain) and regional head of compliance and financial security at Credit Agricole Corporate and Investment Bank.
It is understood that Shaharuddin's departure has reached the ears of the Council of Eminent Persons but it is not clear what their plans are for BPMB.
Some of the banking group's loans had come under the spotlight in the past. For instance, Asian Broadcasting Network (M) Sdn Bhd (ABN) — a company linked to prominent businessman Tan Sri K K Eswaran — has a RM450 million facility with BPMB, which, according to RAM Credit Information Sdn Bhd, is unsatisfied.
News reports last year said ABN had debts of RM400 million, about half of which was owed to BPMB.
In its financial year ended Dec 31, 2015, ABN suffered an after-tax loss of RM60.58 million on revenue of RM4.88 million. In May 2017, it was reported that ABN was being wound up.
Other than ABN, BPMB is also understood to have extended financing to Integrated Nautical Resort Sdn Bhd and Garuda Suci Sdn Bhd — two companies that are linked to Indonesian businessman Tan Sri Peter Sondakh. They were set up to build and operate the St Regis Langkawi and build and operate the Langkawi International Convention Centre respectively.
Integrated Nautical Resort, according to RAM Credit Information, has a RM246.54 million facility with BPMB that is unsatisfied while Garuda Suci has a RM57.75 million facility that is still due.
Checks with RAM Credit Information indicate that both Integrated Nautical Resort and Garuda Suci are 40%-controlled by Sondakh via Eagle Rock Capital (L) Bhd, 30% by Lembaga Pembangunan Langkawi and 30% by Aset Tanah Nasional Bhd.
The two companies have been posting losses since 2013.
Another misstep by BPMB is Syarikat Borcos Shipping Sdn Bhd, which is now wholly owned by Global Maritime Ventures Bhd — a 90% unit of BPMB.
Liquidators KPMG were appointed to Syarikat Borcos Shipping in December 2016 after the company went belly up. It has a RM62.7 million facility unsatisfied with BPMB.
In its financial year ended Dec 31, 2016, BPMB registered a net profit of RM231 million, turning around from a net loss of RM13 million in FY2015.
The banking group's total assets declined to RM26.9 billion as at end-2016 from RM27.3 billion in the previous year while total liabilities dropped slightly to RM19.3 billion from RM19.7 billion in the previous year, thanks to lower borrowings, among others.
The 2017 annual report is likely to shed some light on the banking group's financial standing.
Incorporated in November 1973, BPMB's mandate was to assist entrepreneurs, particularly bumiputera, through the provision of financing facilities, training and advisory services. In the late 1990s, it ventured into providing financing for infrastructure projects, particularly government-backed projects, and went on to offer corporate advisory and underwriting services to companies that were engaged in infrastructure projects.
Save by subscribing to us for your print and/or digital copy.
P/S: The Edge is also available on Apple's AppStore and Androids' Google Play.