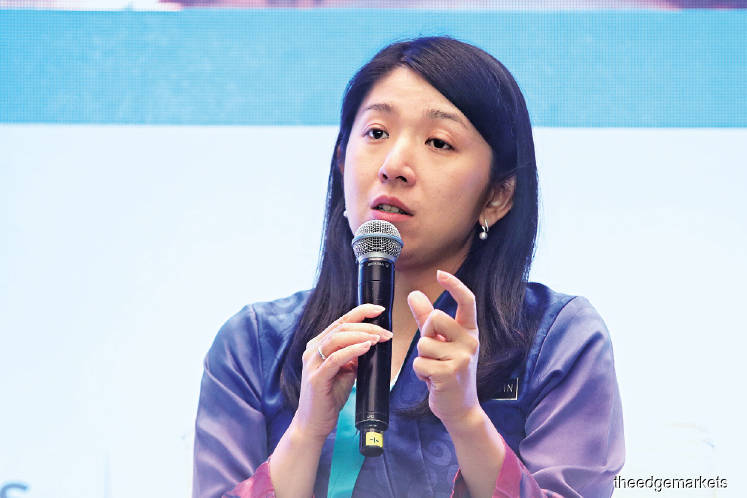 KUALA LUMPUR (July 24): The High Court today made another bid for Energy, Green Technology, Science, Climate Change and Environment Minister Yeo Bee Yin to settle her defamation suit against Umno leader Datuk Seri Jamal Yunos.
This was informed by lawyer Mohammed Nasser Yusof, who represented Jamal, after the matter came up for case management in High Court Judge Datuk Nik Hasmat Nik Mohamad's chambers today.
It was previously reported that both Yeo and Jamal agreed to settle their legal dispute over the Yayasan Warisan Anak Selangor (Yawas) funds via mediation.
However, all efforts ended in failure.
According to Naseer, he had applied for a stay of the hearing of the suit as his client wanted to know the outcome of the report he lodged with the Malaysian Anti-Corruption Commission (MACC) regarding his allegation on Yawas funds.
He indicated that the MACC probe outcome, which might be favourable to Jamal, will affect the suit as it would mean that there were no defamatory words uttered by Jamal about Yeo, as well as justify what Jamal had said.
He said the High Court then set Aug 9 as the next case management date, to update the status of the anti-graft agency investigation results, if any.
The trial date — Aug 15, which had earlier been fixed by the High Court, has also been vacated today, he added.
Yeo, 36, who was Damansara Utama assemblyperson and is now Bakri Member of Parliament, had filed a defamation suit against the Umno division leader on June 14, 2017, where she sought compensation from him for issuing a defamatory statement over the alleged abuse of the Yawas fund, which was published in several newspapers, news portals and in Jamal's Facebook account.
The minister claimed that Jamal's statement, among others, had given the impression that she had abused public funds for her personal use and the statements painted her to be an unethical and unreliable politician.
She is seeking RM5 million general damages, along with aggravated, exemplary damages and an injunction against Jamal preventing him from repeating the allegations.
Counsel Elyse Ng Zi Qian appeared on behalf of Yeo today.
See also: Jamal asked for stay of today's hearing on Yeo's defamation suit