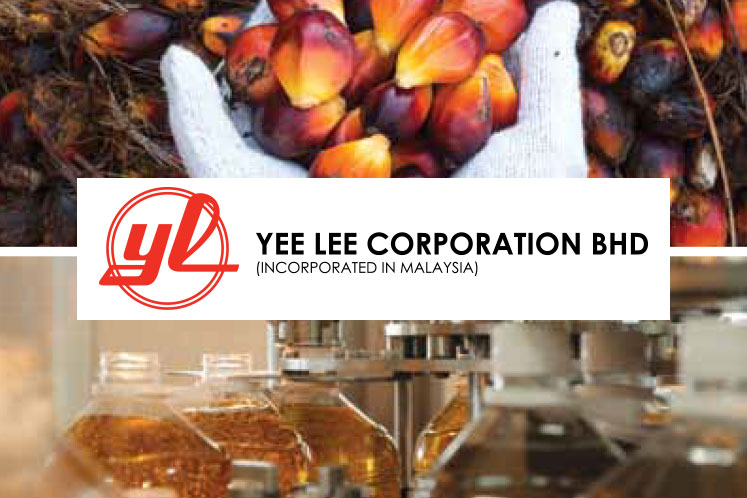 KUALA LUMPUR (May 12): Yee Lee Corp Bhd's founder and executive chairman Datuk Lim A Heng @ Lim Kok Cheong and parties acting in concert (joint offerors), who collectively hold a 89.94% stake in the company, are making another attempt to acquire the rest of the shares they do not own.
The joint offerors have launched a voluntary general offer (VGO) for the rest of the shares in Yee Lee for RM2.06 per share — an 11.5% discount to its previous offer price of RM2.33 made last year.
The joint offerors, comprising Kok Cheong, Datin Chua Shok Tim @ Chua Siok Hoon, Yee Lee executive director and group managing director Lim Ee Young — who is Kok Cheong's son — and Langit Makmur Sdn Bhd, intend to acquire the remaining 19.27 million shares, equivalent to a 10.06% stake in Yee Lee, according to a filing with Bursa Malaysia today.
Langit Makmur is a special-purpose vehicle incorporated by Singapore-based Dymon Asia Private Equity (SE Asia) Fund II Pte Ltd.
The joint offerors do not intend to retain the listing status of Yee Lee on the Main Market of Bursa Malaysia.
Yee Lee's 29.87% stake in listed Spritzer Bhd is seen as its prime asset. Apart from that, Yee Lee owns the established household brand Helang (Red Eagle) for cooking oil. It distributes exclusively Campbell and Red Bull products in Malaysia.
Under the latest VGO, the company would only need to acquire 0.06% or 112,477 shares from the 90% threshold that is needed during the offer period to withdraw its listing status or to undertake a compulsory acquisition.
The offer price of RM2.03 is a premium of 3.5% to its three-month volume weighted average market price (VWAMP) of up to the latest trading day (LTD) prior to this notice at May 6 of RM2. However, when compared with its one-year VWAMP of up to LTD of RM2.25, it represents a discount of 8.4%.
Yee Lee's share price has been hovering below RM2.33 since July last year. The counter closed two sen or 1% higher at RM2.02 today, valuing the company at RM387.04 million.
Liquidity in the shares remains low and it has a 200-day average volume of 9,901 shares.
At a lower offer price, the question now is whether the remaining minority shareholders will opt to let go of the shares.
Last year, the privatisation of the 50-year old Ipoh-based trading company did not materialise as the joint offerors were unable to garner enough acceptance for the VGO at RM2.33 per share.
Read also:
Will Yee Lee's offerors wait and make another attempt in six months?