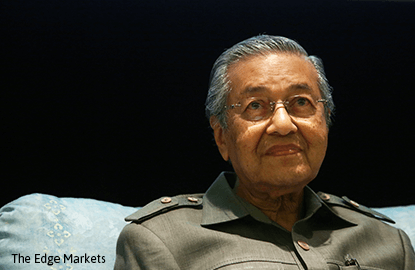 (Dec 1): Next week's Umno general assembly will be less open and exciting compared with previous ones, says Tun Dr Mahathir Mohamad, as the party appears to clamp down on media coverage of the event.
"Well I regret that it is less open. One of the things about the AGM is that it is a very fun thing," said Dr Mahathir, a former Umno president.
"People come, create ideas, knowing that they are doing something for the nation," he told reporters after visiting the Proton Centre of Excellence in Subang this morning.
In a report on The Rakyat Post news portal yesterday, Umno secretary-general Datuk Seri Tengku Adenan Tengku Mansor said online media were restricted from reporting the event.
He said it was because online media "liked to spin reports, which were seen as attempts to disrupt the harmony between the various races in this country". – The Malaysian Insider