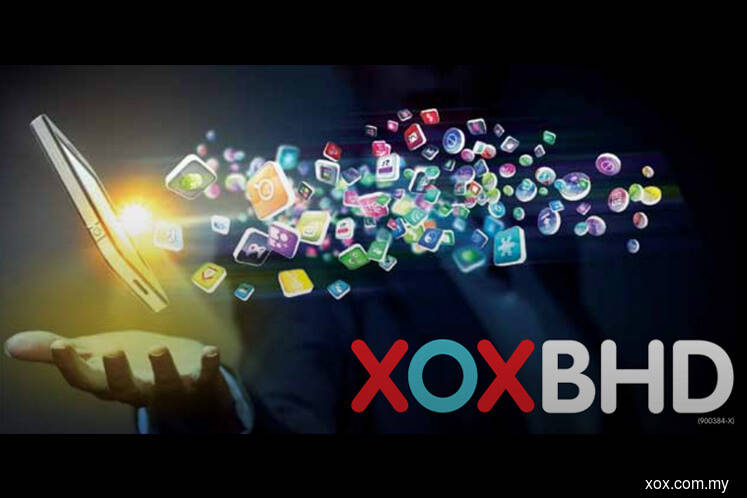 KUALA LUMPUR (Nov 21): XOX Bhd unit XOX Media Sdn Bhd has jointly launched NU Mobile, a SIM-less mobile payment application with PT Inovasi Telematika Nusantara and Nahdlatul Ulama (NU) in Indonesia.
In a statement yesterday, XOX Media said NU Mobile is aimed at providing a secure, convenient and fast option to serve more Indonesians, especially the unbanked population.
The launch was held at Gedung Pengurus Besar Nahdlatul Ulama, Jakarta.
The company said NU Mobile application was developed on XOX's proprietary Voopee SIM-less mobile solution in collaboration with Inovasi Telematika Nusantara, an Indonesian telecommunications services provider and Nahdlatul Ulama (NU).
It said NU is the largest independent Islamic organisation in the world, that is also a charitable body, funding schools and hospitals as well as organising communities to help alleviate poverty.
The NU Mobile application will offer SIM-less mobile services towards government, banking, education and e-wallet for NU members. XOX provided the relevant technology, while PT Inovasi will provide the on-going technical and maintenance support. Pengurus Besar Nahdlatul Ulama (PBNU) will distribute and market the application to its members.
XOX Media said NU has approximately 94 million members in Indonesia.
XOX Bhd group managing director Datuk Eddie Chai said that the company was delighted that its proprietary Voopee SIM-less mobile solution could provide the platform to empower more Indonesians to participate in the digital economy through the jointly developed NU Mobile application.
"Voopee was originally conceived as a means for secure, SIM-free communication – there are no telco charges involved, making it more affordable and hassle-free as it is not restricted to use with a particular SIM.
"XOX has invested in increasing the usage and capability of the Voopee solution. We are delighted that through this collaboration with PT Inovasi and Nahdlatul Ulama, our technology can help more people partake in the digital economy," said Chai.
XOX Media is believed to be among the first Malaysian companies to provide its proprietary e-wallet solution to a market as large, and geographically distributed as Indonesia.
With a population of 261 million, Indonesia is the 4th most populous country in the world, and the 14th largest with a land area in excess of 1.9million km2.
XOX Media said a recent report highlighted that only 36% of Indonesia's population is connected to formal financial institutions, leaving an estimated 110 million unbanked citizens due to banks' higher fees, and long distances to branches.
The launch of the NU Mobile application comes at a time when the Indonesian mobile payment market is expected to record a CAGR of 72.3% during 2017-2021 to reach US$14 billion in transaction value terms by 2021, increasing from US$1.6 billion in 2017.  In 2016, the market registered a growth rate of 88.9% over 2015, to reach US$893 million.