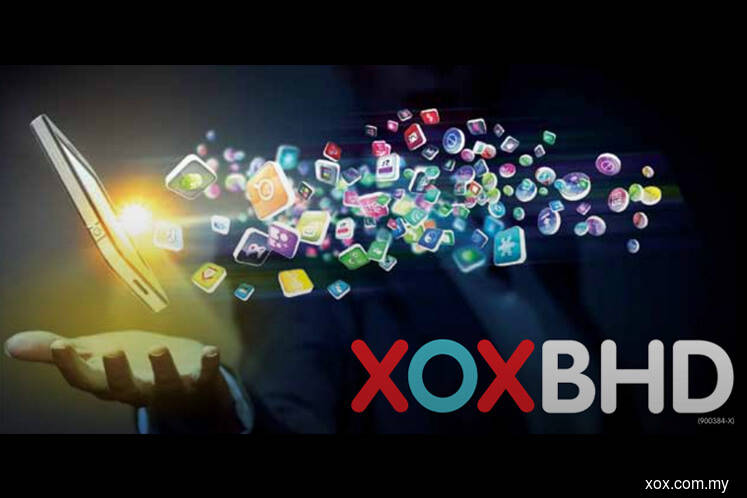 KUALA LUMPUR (Feb 17): XOX Bhd said its unit is partnering Advance Tech Communication Sdn Bhd (ATC) to launch 4G and 5G smartphones, with additional satellite communication capabilities termed XPLORE.
The smartphone, equipped with satellite connectivity and digital mobile radio, will be launched by ATC to XOX users, whereby XOX will be the first telecommunication service provider to market and distribute the products to its users across Southeast Asia, XOX said in an exchange filing today.
XOX said the first model, X5, will combine 18 band 4G LTE connectivity with iridium satellite networks, to enable satellite messaging and emergency services.
This is to be followed by Digital Mobile Radio capabilities, which will allow for short band two-way radio communications in the subsequent 90 days. The device is aimed at integrating real-time communication applications providing unified messaging, as well as safety location-sharing capabilities across the cellular, broadband, satellite and digital radio networks.
XOX executive director Steve Tan said the company's vision is to provide a unified network plan by integrating XOX's prepaid plans and messaging platform with ATC's extensive satellite emergency services.
"Our users will then be able to activate a satellite service as and when necessary, be it for leisure in remote areas, work purposes, day-to-day contact or emergencies. In short, we are innovating rapidly to provide affordable satellite smartphones — first for the country and later, the region," he added.
XOX said it looks to develop the multi-mode devices through ATC's customizable software expertise and platforms.
The company intends to distribute these new offerings across Southeast Asia, through its existing partnerships in Malaysia, Thailand and Indonesia by the second quarter of 2020
For this purpose, XOX said its indirect wholly-owned subsidiary XOX Mobile Sdn Bhd signed a collaboration and co-operation agreement with ATC.
ATC, a 95%-owned subsidiary of Australia-listed AdvanceTV Ltd, is involved in the development, manufacturing and distribution of mobile devices with space connectivity, as well as related satellite and communication services.
The agreement is for a period of one year, commencing Feb 14.
XOX said the agreement is expected to contribute positively to the group's earnings per share, net assets per share and gearing.
Shares of XOX closed half a sen higher at four sen today, bringing a market capitalisation of RM43.70 million.