This article first appeared in The Edge Financial Daily, on January 3, 2019.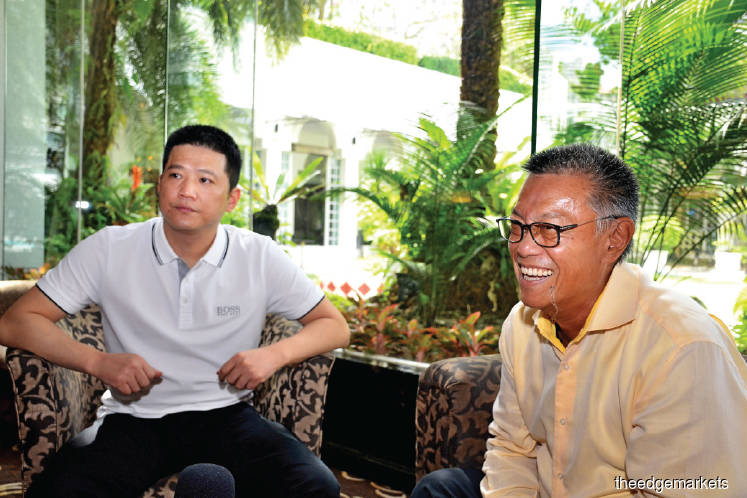 KUALA LUMPUR: China-based casual and sports shoemaker XiDeLang Holdings Ltd is confident of achieving double-digit revenue growth this year, says its managing director and chief executive officer (CEO) Ding Peng Peng.
He said the expanded portfolio under its original design manufacturing (ODM) segment will drive the growth.
"We are confident of our prospects in the financial year ending Dec 31, 2019 (FY19), especially since we have now secured, or are in talks with, several major international brands including Reebok, which we will begin manufacturing for next year," he told reporters after the group's extraordinary general meeting (EGM) yesterday.
As the group caters mostly to the wider global market such as European brands Zara, Pull & Bear and Armani, XiDeLang sees no significant impact on its performance from the ongoing US-China trade dispute, said its independent non-executive director Wong Yoke Nyen.
He added that XiDeLang has yet to identify candidates for mergers and acquisitions (M&A), and denied talks of privatisation.
"So far, there's nothing [for M&A], it is only exploratory. [However], we are always on the lookout for M&A opportunities. We get approaches all the time, but it is up to us whether or not it is beneficial to the company.
"On whether there is any intention to take the company private, at this juncture there is none as what [we had] told the shareholders today (yesterday)," said Wong.
In FY17, XiDeLang reported a 7.7% growth in revenue to RM542.42 million, while net profit more than doubled to RM16.59 million. For the cumulative nine months ended Sept 30, 2018, XiDeLang reported a 18.7% increase in net profit to RM16.35 million, from RM13.77 million a year ago, despite a 19.1% year-on-year fall in revenue to RM338.42 million.
Earlier at the EGM, XiDeLang shareholders approved its bonus issue of 902.44 million warrants on the basis of one warrant for every two shares held at four sen (17 sen) apiece. It had said the bonus issue is aimed at rewarding shareholders and to provide them with the means to increase their equity participation in the group.