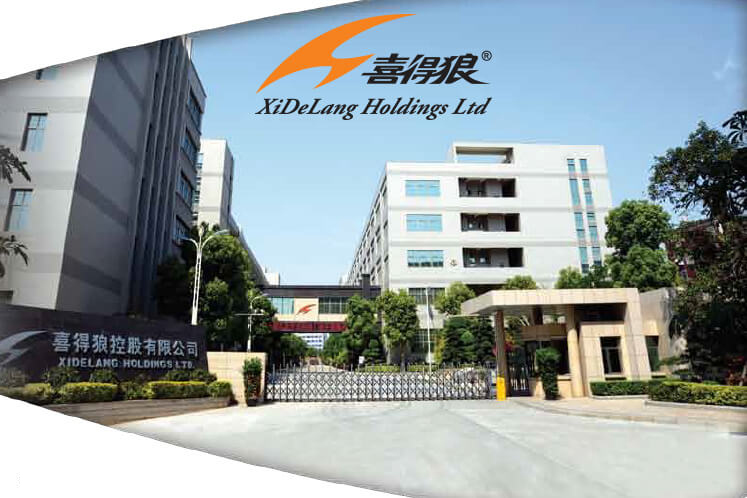 KUALA LUMPUR (June 3): Xidelang Holdings Ltd has inked an agreement with Seacera Group Bhd's unit Seacera Polymer Sdn Bhd for the distribution of the former's non-medical purpose protective clothing products in the country.
In a bourse filing today, Xidelang said the deal allows it to expand its sources of income through diversification of its client portfolios.
Under the distribution agreement, Seacera has the exclusive right to resell and distribute the products nationwide, which would be manufactured by Xidelang's existing production facilities.
Xidelang is a China registered footwear and apparel manufacturer, which is licensed to sell non-medical purpose protective clothing products in Malaysia without restriction.
"Although these protective clothing products are for non-medical purposes, Seacera can modify them for medical usage subject to acceptability
by Ministry of Health," the firm said.
Xidelang said the agreement allows Seacera to incorporate, combine, integrate or modify the products and sell them either alone or in combination with other products under the latter's own label.
No franchise is granted in the agreement, which requires Seacera to pay 20% of the purchase price as a deposit with the placement of any order. The balance will be paid in cash to Xidelang within 30 days.
The parties may renegotiate the payment terms and methods at any time as agreed between both parties.
"Interest shall accrue on any delinquent amounts owed by Seacera for the products at the rate of 1.5% per month, or the maximum rate permitted by
applicable law, whichever is less," Xidelang said.
The firm said the deal is not expected to have any material effect on the earnings per share, net assets per share and gearing for the financial year ending June 30 2020.
Barring any unforeseen circumstances, the agreement is expected to contribute
positively to the future earnings of the group, it added.
Shares of Xidelang closed flat at 5.5 sen, with 10.44 million shares traded. The company has a market capitalisation of RM99.27 million.
Meanwhile, Seacera also closed unchanged at 26 sen respectively, valuing the company at RM122.76 million. At the end of trading today, 1.58 shares million changed hands.