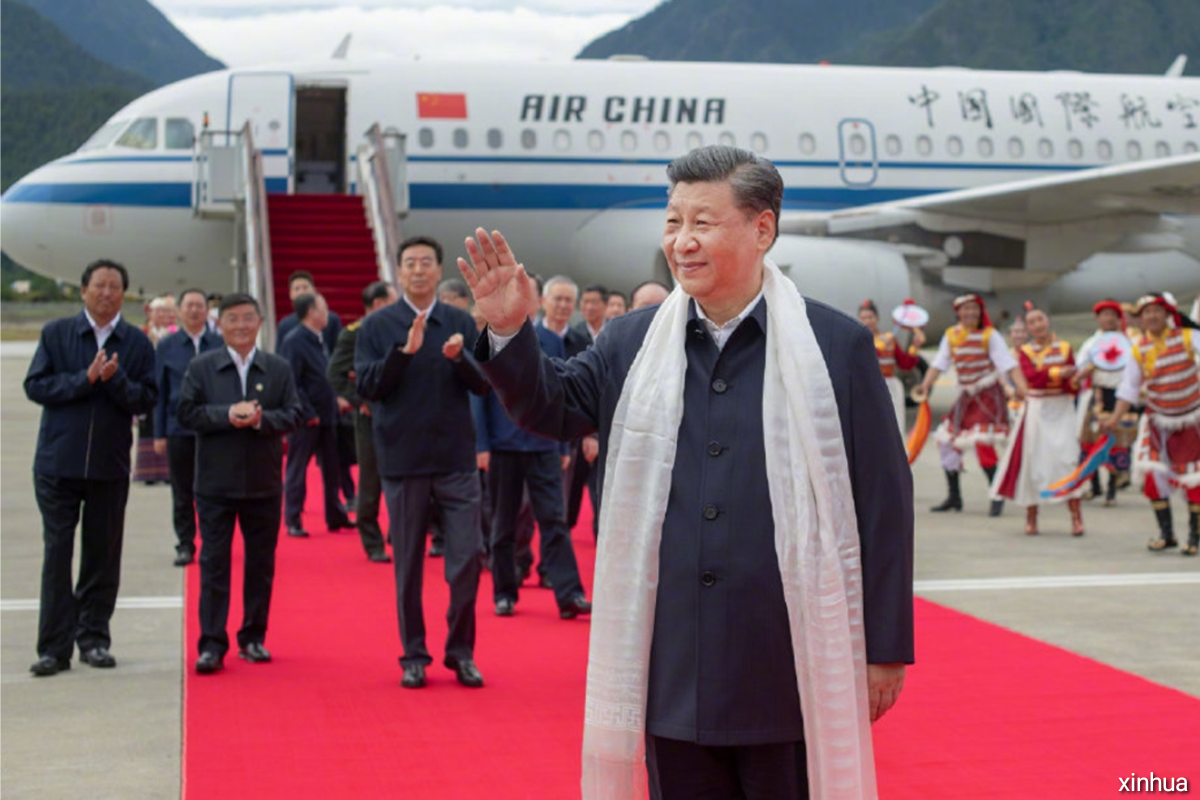 (July 23): Xi Jinping, general secretary of the Communist Party of China Central Committee, has visited Nyingchi in Southwest China's Tibet Autonomous Region before he made an inspection tour to Lhasa, the regional capital, the Xinhua News Agency reported on Friday. 
During his visit, Xi inspected a number of key local infrastructure projects including the Sichuan-Tibet Railway project and the Lhasa-Nyingchi, an important rail line under the project. 
On Thursday, Xi went to Nyingchi railway station, learning about the overall designing of the Sichuan-Tibet Railway and the operation of Lhasa-Nyingchi railway section, which started service in June and then took the newly-opened train to the regional capital Lhasa. He inspected the construction along the railway during the ride. 
 
Photo: Xinhua
Nyingchi is an important and strategic transportation hub along the Sichuan-Tibet Railway, which extends more than 1,740 kilometers from Chengdu, capital of Southwest China's Sichuan to Lhasa. A major and strategic section of the railway that connects Lhasa with Nyingchi started operation in June, where China's most advanced Fuxing bullet train for the first time ran on the Qinghai-Tibet plateau and passed through the Yarlung Zangbo River. The Lhasa-Nyingchi railway is also Tibet's first electrified railway.
Analysts said that Xi's visit shows the central government's emphasis on boosting the economic growth and stability of Tibet as well as improving local residents' livelihoods in the next round of development, Xinhua reported.