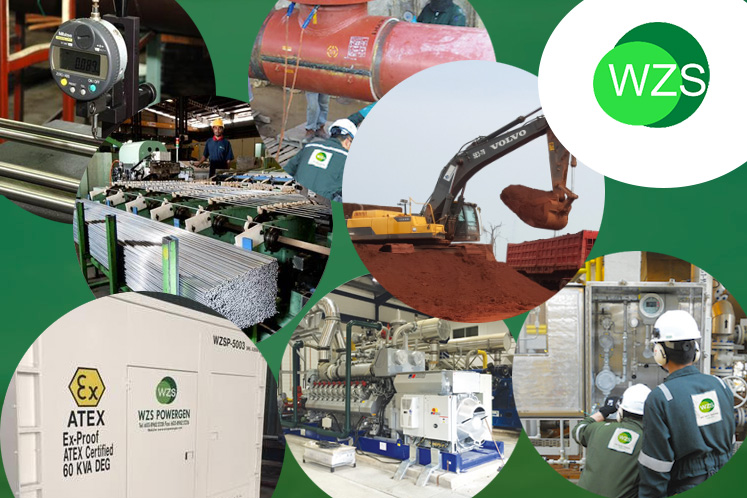 KUALA LUMPUR (July 19): WZ Satu Bhd swung into a net loss of RM7.29 million for the third quarter ended May 31, 2018 (3QFY18) compared to a net profit of RM8.03 million a year ago, after key segments reported losses.
The group said its civil engineering and construction division posted a pre-tax loss of RM4.7 million versus a pre-tax profit of RM700,000 in 3QFY17.
Its oil and gas (O&G) segment, meanwhile, registered a pre-tax loss of RM2.8 million (against a pre-tax profit of RM4.1 million previously), while its mining segment recorded a pre-tax loss of RM800,000 (pre-tax profit of RM2.6 million previously).
In a filing with Bursa Malaysia today, the group said its quarterly revenue fell 13.4% to RM122.94 million, from RM141.91 million in 3QFY17, due to lower revenue contribution from the O&G segment and a loss of revenue contribution from its subsidiary, Weng Zheng Trading Sdn Bhd.
For the cumulative nine-month period (9MFY18), WZ Satu posted a net loss of RM6.57 million, against a net profit of RM21.86 million in 9MFY17. Revenue dropped 6.13% to RM384.93 million from RM410.07 million.
Going forward, the group said it will be evaluating the extent of a write-down of investment in associates in both the civil engineering and construction and O&G segments in the coming quarter due to the ongoing ban in bauxite mining, the moratorium imposed since January 2016 and the ban on bauxite exports.
"The group will be making the necessary impairments and provisions and is expected to register a one-time write-off in the coming quarter of this financial year," it said.
WZ Satu's share price closed unchanged at 32 sen, giving the group a market capitalisation of RM195.37 million. Over the past 12 months, the counter has fallen 59.13%.