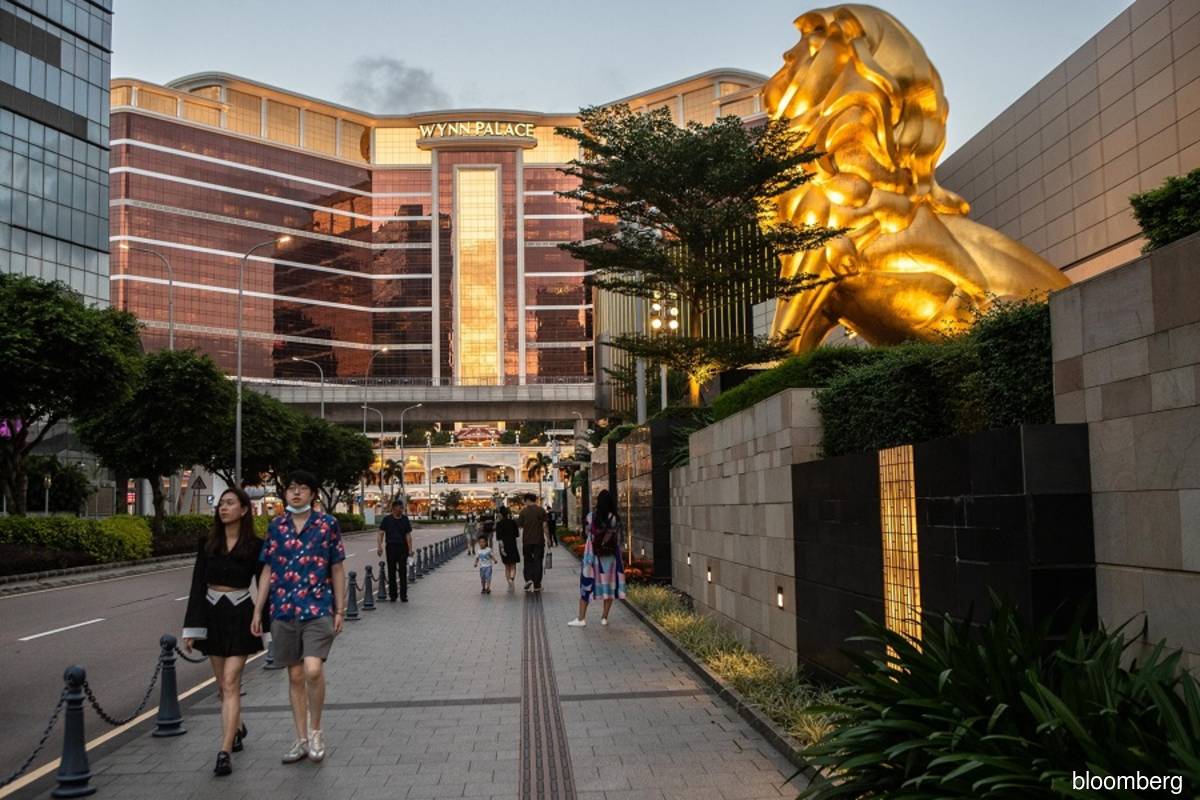 HONG KONG (Nov 28): Wynn Macau led a rally in Macau gaming stocks on Monday, after the city's government said all six incumbent casino operators would be given new licences to operate in the world's biggest gambling hub from January.
Shares in Wynn Macau jumped as much as 18.8% to HK$5.18, their highest since Oct 10, and were on course for their biggest daily gain since October 2011.
The highly anticipated announcement on licences signals stability and continuity for the Macau operators, which have invested more than US$50 billion in the Chinese special administrative region in the past 20 years.
"This removes a major overhang for the sector, particularly for the US operators, and should be taken as a strong positive by the market," UBS wrote in a research note on Monday.
"We view this as the best outcome for Macau's gaming industry and the economy, as it ensures a seamless transition into the next concession period, starting 1 Jan 2023."
Stocks in Galaxy Entertainment, Sands China, SJM, Melco International and MGM China rose between 1.2% and 12.1%.
That compared with a 2.1% drop in the benchmark Hang Seng Index.
However, Malaysian operator Genting missed out on a licence. The company did not immediately respond to Reuters' request for comment.
Shares of Genting Malaysia Bhd were not trading on Monday due to a public holiday in Malaysia.
Genting Malaysia had been considered a strong candidate for a Macau licence due to its non-gaming track record and mass market appeal, fitting key criteria for Beijing, which is adamant that Macau diversify away from gambling and attract foreign tourists.
Macau authorities have encouraged casino operators to diversify away from gaming. Many are still struggling to recover amid the Covid crisis, which has exposed the city's over-reliance on gambling and underlined a need for diversification.
Officials in Macau told a news briefing that the main considerations for granting the 10-year licences include ensuring local employment, developing overseas tourist markets and developing non-gaming projects.
"We believe non-gaming investments should yield a reasonable return, as new hotel rooms in and around existing gaming facilities are the highest return investments in Macau, higher than gaming, thanks to operating leverage," UBS wrote.
In order to enter into a new gaming concession contract, Wynn Macau said its unit Wynn Resorts (Macau) SA, which awarded a gaming concession, will conduct a capital restructuring, boosting its registered capital to five billion patacas (US$621.20 million), from 200.1 million patacas.
MGM China also said earlier in November that it entered into a loan agreement with its controlling parent MGM Resorts International, which has agreed to make available a revolving loan facility of up to US$750 million. 
(US$1 = 8.0490 patacas)