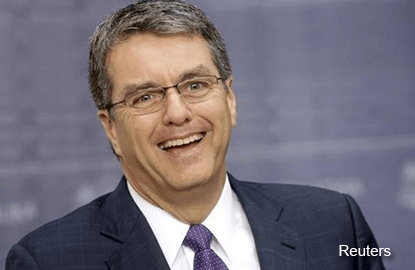 NEW YORK: Trade negotiators tentatively agreed on Saturday to eliminate tariffs on an array of technology products valued at US$1 trillion (RM3.8 trillion) worth of global commerce.
The breakthrough toward the World Trade Organization's (WTO) Information Technology Agreement took place at an ambassadors' meeting at the European Union (EU) embassy in Geneva.
"Very optimistic that we'll have a final successful deal by the end of next week," Roberto Azevedo, director-general of the WTO, said on Twitter. "We have the basis for an agreement."
The United States Trade Representative's (USTR) office hailed a "major breakthrough" in what would be the first significant tariff-cutting deal at the WTO in 18 years.
"This will open overseas markets for some of America's most competitive companies and workers," USTR Michael Froman said in an emailed statement. "We are confident that all parties will now give formal approval to their participation in what would be the first tariff-elimination deal at the WTO in 18 years."
In talks that started last Tuesday, members took on the question of various tariffs, notably on LCD screens, which were contested by Taiwan and China, and an EU request concerning car radios. South Korean negotiators withdrew their opposition to an extended agreement, and members agreed to consider a draft list of covered products. — Bloomberg
This article first appeared in The Edge Financial Daily, on July 20, 2015.