This article first appeared in Forum, The Edge Malaysia Weekly, on May 28, 2018 - June 03, 2018.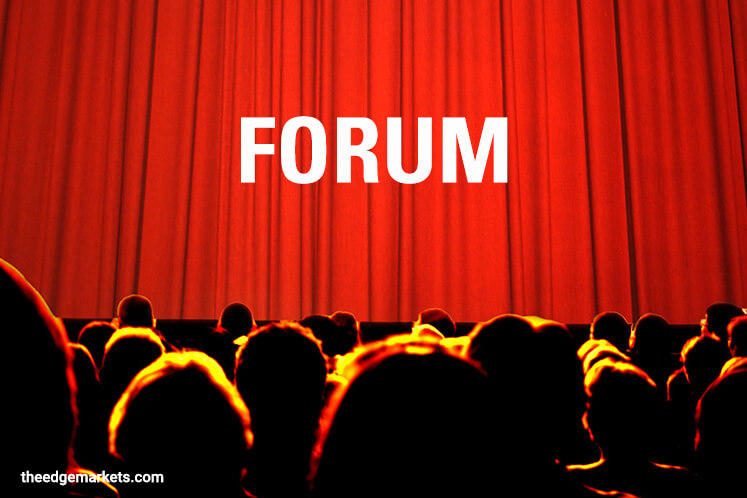 Following the defeat of Barisan Nasional (BN) in the 14th general election, not many will be interested any longer as to whether Umno, the backbone of the coalition, actually breached its own rules by twice postponing internal polls way beyond the limit imposed by its own constitution.
Many would just accept at face value the leadership's explanation before GE14 that the polls will be held in April next year, as permitted by the Registrar of Societies.
But now, many members are saying party elections will have to held soon. Just how soon, no one is telling.
Whether it is this year or next, the president's post will be up for grabs. Datuk Seri Zahid Hamidi is the acting president after Datuk Seri Najib Razak stepped down as president following the party's disastrous outing in GE14.
For political pundits, a question that begs to be answered is whether youth leader Khairy Jamaluddin will challenge Zahid for the top post. And all posts will be contested, the supreme council decided after meeting last Tuesday.
Obviously, the call by Melaka Umno chief Tan Sri Ali Rustam for the status quo to be maintained and for the top posts not to be contested, "as has been the norm", simply did not fly, so to speak.
But everything is low key. Very low key, actually.
Gone is the excitement and the fireworks of Umno contests of yesteryear, which is understandable, considering the party's current situation.
After GE14, only Khairy has spoken up to urge that the old practice of not contesting the top positions to be discarded. There are voices here and there, in particular from Umno Youth, supporting his stand. That apart, all seems quiet on the Umno front.
However, at last week's Supreme Council meeting, Khairy was tasked with coming up with proposals to restructure not only Umno, but also the BN coalition.
Knowingly or otherwise, that should stand him in good stead to mount a challenge for the presidency.
Despite the honour and trust given to him to chart a new roadmap for Umno/BN, there now seems to be some tension in Umno, especially after Khairy expressed regret for not telling Najib "the truth prior to GE14". Some members see that as the youth chief blaming Najib for the election defeat — and they are not happy about it. Their stand is that the entire leadership, including Khairy, should shoulder the blame.
Khairy is said to be isolated by the top leaders. This cannot be independently verified but even if it is true, that will not deter him from taking on Zahid for the top post, according to political pundits.
As for Zahid, a close aide says he is "open to any challenge from anybody".
However, the aide adds that "under the current circumstances, there is no meaning in challenging for posts". Although he did not elaborate, what he most likely means is that jostling for posts is of little value now that Umno is no longer in power. Unlike the good old days, positions in the party today do not translate into top spots in the government.
So, if anyone wants to go ahead, they must be serious in wanting to rebuild the party.
Asked for Zahid's views, his aide had this to say: "It is best to strengthen the party now", but "if Hisham (Datuk Seri Hishamuddin Hussein) can strengthen the party, please go ahead. If KJ can, please go ahead."
According to a political observer with close links to Umno, who talked to divisional heads, ordinary members and Umno Youth, the consensus is that the party needs a major overhaul "from top to bottom and all posts must be contested — from the president to branch heads".
So, as far as the party elections go, they should be satisfied now that the supreme council has decided that is how it is going to be.
The general feeling, says one observer, is that Khairy should lead the party as "Zahid and Hisham are reflective of the old Najib administration".
Of course, Umno members have a very long list of what to do going forward, meaning they know what ought to be done. The only thing is that no one is taking that all-important first step.
If Zahid or anybody else is doing it, they must be doing it on the quiet.
There is a lull for now. Umno appears to be still stunned and trying to adjust to being a party that is not in control of the federal government. Some members are said to be looking to stalwart Tengku Razaleigh Hamzah to provide some sort of guidance, or should I say, leadership.
Umno seems listless.
Perhaps the decision made by the supreme council last Tuesday can provide the direction the party is seeking. Perhaps things will pick up after Hari Raya.
Perhaps…
---
Mohsin Abdullah is a contributing editor with The Edge who has covered local politics for more than four decades
Save by subscribing to us for your print and/or digital copy.
P/S: The Edge is also available on Apple's AppStore and Androids' Google Play.