This article first appeared in Forum, The Edge Malaysia Weekly, on June 11, 2018 - June 17, 2018.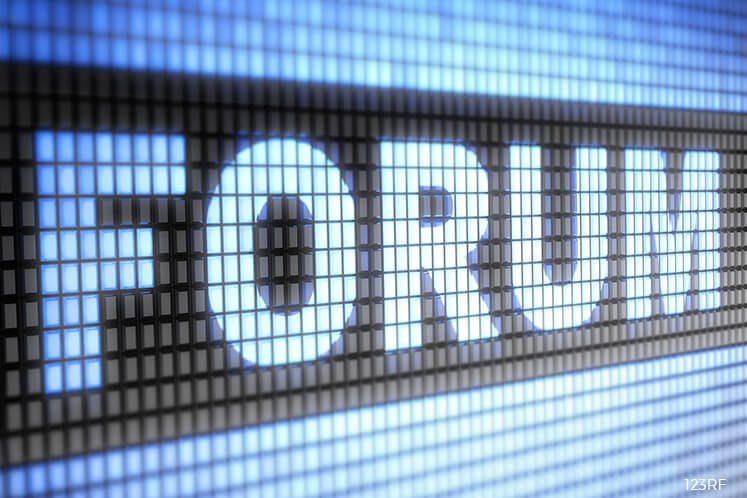 Appointing non-Malays to high-ranking positions in the government, notably the finance minister and attorney-general, can be viewed as a step towards making Malaysia the nation we have long been craving for. A Malaysia for all — one of equality where its citizens have the same opportunity and rights to make good in what they do in their lives, regardless of their race or religion.
Of course, that is just one of many steps that ought to be taken by the new Pakatan Harapan (PH) government in this era, dubbed the "new Malaysia".
But that so-called first step in naming a Chinese and Indian to the aforementioned posts has caused, well, a furore among some Malaysians. Okay, I'll be specific. It is among the Malays. Yes, not all but Malays, nevertheless.
And as freedom of expression is the order of the day in Malaysia Baru, they have the right to express their unhappiness over the appointments, citing concerns, worry, anxiety, reservations and, of course, fear. Fear of their rights being taken away and their position in the country being threatened.
And remarks made on social media have aggravated such fears. Just who is behind the fanning of such sentiment or is orchestrating this is anybody's guess. But one thing is for sure. Umno, now in an unfamiliar role as the opposition, is capitalising on this and still singing the all-too-familiar tune of ketuanan Melayu or Malay supremacy, if you know what I mean.
True, there are Malays who do not have a problem with a Chinese finance minister and an Indian attorney-general, and many Malays have voted PH into power as they wanted change. However, one question to be asked is, how many among them have voted to boot out kleptocracy but not for a change in the system. Not in toto, anyway.
For PKR vice-president and Invoke Malaysia founder Rafizi Ramli, regardless of the change in government, race and religion will remain an unavoidable facet of Malaysian politics — as is the case in the US and other countries in Europe.
Hence, he said, the PH administration will have to tread cautiously to avoid a pushback from the Malays, who may be racked by uncertainty if the pace of reform is too fast.
That was what Rafizi had been quoted by Malaysiakini as saying in a recent interview with BFM. I must point out that he was not referring to the appointment of the finance minister or attorney-general.
Talking on a broad perspective, Rafizi said he understood that in the euphoria of a new government, there are "many things you want to push for". But he said all that must take into account whether there is enough time to politically educate "those Malays outside the urban class".
"We have to make sure they are comforted that everything is done at the right pace, without pushing them towards the Umno and PAS axis," he added.
Population trends point to the fact that the Malay community will continue to grow as the biggest voting bloc. And Rafizi said, "If you are not careful enough and you make the biggest voting bloc feel it is sidelined and under threat, then you can expect the worst."
The "liberals" or "progressives" may not agree, but what Rafizi said does make sense. In short, he is right. And not to forget that the defeated Umno, as a single entity, still has the largest number of members of parliament. A mistake that PH could make is getting distracted from governing by opening too many battlefronts.
But Malaysiakini columnist S Thayaparan wrote that "there will never be a right time to spook the Malays".
To support Rafizi's take, Thayaparan cited several examples but I will highlight just one — it involves the call for bumiputera institution of higher learning Universiti Teknologi Mara (UiTM) to open its doors to all Malaysians.
The columnist recalled the last time someone tried to "spook" the Malays was when Tan Sri Khalid Ibrahim, then of PKR, was Selangor menteri besar. The then prime minister and Umno president Datuk Seri Najib Razak warned Khalid that he had no power to compel UiTM to change its intake policy.
Hence, Thayaparan went on to write: "You could say that perhaps now when someone suggests that the PH regime can influence this intake decision, they could do something about it. But they won't and most PH faithful would agree that this is not the time to spook the Malays."
The idea of "not spooking the Malays", according to Thayaparan, is not new as it has been "drummed into the heads of older generations and maybe the younger generation, too".
If I may ask, where do we go from here?
Datuk Mujahid Yusof Rawa of Amanah opined that the anxiety of some rural Malays and some of their urban cousins was the result of "years of indoctrination that the Malays had been subjected to".
Free Malaysia Today news portal reported that Mujahid concurred with Rafizi. He said liberals who desire quick changes need to understand that not everyone can take the pace like them.
Still PH cannot stall in its quest for change, he said, adding that "we have to move forward and accept that there will be turbulence along the way. We cannot be so wary to the point that we are afraid of moving forward".
So, it is between "striking the right balance" and "going for the cold turkey treatment".
Personally, I would say they should go for the latter. But to the likes of Mujahid, Rafizi and many others, taking the middle path is better. That seems to be the logical choice. I stand corrected, of course.
Mohsin Abdullah is contributing editor at The Edge. He has covered politics for over four decades.
Save by subscribing to us for your print and/or digital copy.
P/S: The Edge is also available on Apple's AppStore and Androids' Google Play.