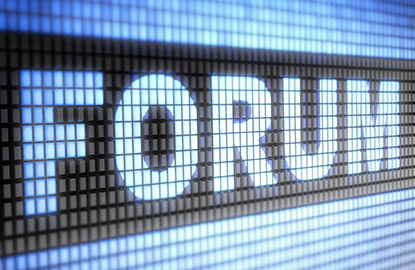 This article first appeared in
Forum, The Edge Malaysia Weekly,
on November 14 - 20, 2016.
No, this is not a review of Being Abdullah Ahmad Badawi: The Authorised Biography. First of all, I'm not qualified to review books and second of all, I have not read the 498-page book written by veteran journalist Datuk Wong Sulong.
So, what I have penned here is based on a few excerpts from the book, which appeared in some news reports on its launch a couple of weeks ago by the Sultan of Perak.
There was a report on why Tun Dr Mahathir Mohamad targeted Pak Lah, as Abdullah is fondly known.
According to Malay Mail Online, Wong quoted Umno "insiders" as saying that the decision not to intervene in the Federal Court's ruling to quash Datuk Seri Anwar Ibrahim's first sodomy conviction "was the true reason why Mahathir had sought to remove the man he handpicked as his successor".
As we can recall, Dr Mahathir, in his anti-Abdullah campaign, had accused the then prime minister of various "wrongdoings" and "weaknesses" that contributed to Barisan Nasional's dismal performance in the 2008 general election.
No elaboration needed, but ironically, this "revelation" in the biography came at a time when Dr Mahathir and Anwar have buried the hatchet in a concerted effort to oust Prime Minister Datuk Seri Najib Razak in the next general election, which is due in 2018.
I don't know and I can't say if the revelation would harm the Mahathir-Anwar collaboration.
At the time of writing, there had been no reaction from Dr Mahathir or Anwar. Without suggesting anything, I would like to note that a few days after the book launch, Tun Dr Siti Hasmah Mohd Ali dropped by Anwar's house in Segambut and met Datuk Seri Wan Azizah Wan Ismail in what was said to be an "emotional and teary reunion".
Anyway, during Dr Mahathir's blitz on Abdullah, the former was well supported by Tan Sri Muhyiddin Yassin, who was then an Umno vice-president.
The "Muhyiddin factor" was also highlighted in the book, according to Malay Mail Online.
The news portal said that according to Wong, Abdullah had told his friends that his "heart was crushed" by Muhyiddin's "actions".
The actions Abdullah meant, according to the biography, were Muhyiddin's open declaration of his intention to challenge him for the Umno presidency and "his behaviour in the months leading to Abdullah's eventual bowing out as Umno president and prime minister".
"What Muhyiddin did was most unbecoming of a senior minister. What he said was very bad … it was disloyalty," Abdullah was quoted as saying in the book.
Muhyiddin has not responded (at the time of writing) but the "disloyalty" accusation can be damaging or can be exploited by his former friends in Umno who would surely say he was equally disloyal to Najib when he was his deputy.
Disloyalty in politics, especially in the Malay political spectrum, can be a disturbing factor. As we know, Muhyiddin was sacked from Umno for hitting out at Najib over the 1Malaysia Development Bhd issue and the RM2.6 billion "donation" to the prime minister.
Muhyiddin is now president of the newly formed Parti Pribumi Bersatu Malaysia.
To his "credit" (if one is to call it that), Muhyiddin had tried hard to meet Abdullah to seek "forgiveness" when he was still in Umno, but was only able to apologise to him during the 2009 Umno general assembly when party members were bidding farewell to Malaysia's fifth prime minister — as written by Wong in the biography.
But, to me, the biggest revelation of Being Abdullah 
Ahmad Badawi must surely be the one made by a long-time friend of Abdullah's, Datuk Seri Kalimullah Hassan, on what happened on the night the 2008 general election results were announced. It was carried by several publications, especially the news portals.
In remarks made in the book, Kalimullah said he was with Abdullah that night at the BN operations centre. The polls results were trickling in and BN had performed badly.
Said Kalimullah, "Abdullah opened up and told me that there were some from the Umno ranks who wanted to create trouble to wrest back the states like Selangor and Perak, but he told them, 'You do that, we will throw you behind bars and you will be there for a long time'."
He pointed out that Abdullah did not want a repeat of the deadly riots of May 13, 1969, following the then ruling Alliance Party's loss of its super-majority in the Dewan Rakyat.
Without Abdullah's blessing and protection, Kalimullah said, the "bravado of these so-called leaders just withered and, thankfully, there were no incidents".
Alhamdulillah and thank you, Pak Lah, for putting your foot down.
To Datuk Zaid Ibrahim, who briefly served in the Abdullah administration before joining the opposition, Abdullah did not give in to the temptation of political self-preservation and allow Umno operatives to entice a few opposition elected representatives to cross over.
Zaid was quoted in the biography as saying, "Abdullah accepted the verdict of the voters. It was democracy at work."
Hence, the big question: Is Umno now free of the operatives Zaid was talking about?
And, more importantly, what about the so-called leaders who wanted Abdullah to green-light their desire to create trouble and wrest back the states that had fallen to the opposition? Are they still in Umno? If they are, do they still have the same mindset?
Mohsin Abdullah, now a freelancer, is a veteran journalist and was an executive producer with The Edge TV