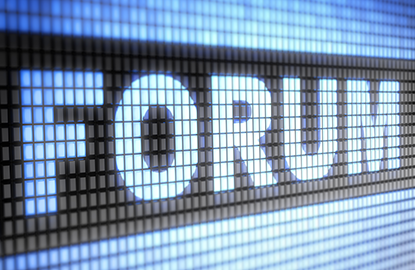 This article first appeared in
Forum, The Edge Malaysia Weekly,
on October 3 - 9, 2016.
I must start with this tweet by former minister Datuk Zaid Ibrahim: "Yes some Muslims are more Muslim than others; some Malays are more Malay than others; so some halal are more halal than others."
He was responding to comments in social media by critics of the Rubber Industry Smallholders Development Authority's (Risda) plan to introduce a new halal logo, albeit sarcastically.
The proposal has been making news since it was announced a week ago by Risda chairman Datuk Zahidi Zainul Abidin.
To recap, the agency wants to launch a new halal logo next year in collaboration Malaysia International Institute of Islamic Cooperation (Ikiam) for "products made by Muslims only".
Ikiam's functions include organising activities for the development of the Muslim community or ummah through education, research and diplomatic ties. And the non-governmental organisation is chaired by Zahidi.
So, if Risda has it its way, then the new logo will be the second in the country — the first and currently in use is issued by the Malaysian Islamic Development Department (Jakim), which has been carrying out halal certification for years.
Already Risda's proposal has drawn negative feedback and opposition, mostly from Muslims themselves.
To consumer groups, the new logo "may confuse Muslims". To be honest, as a Malay Muslim, I never like it when the word "confuse" is used in any argument.
For instance, the issue of the use of the word "Allah" by non-Muslims or in the Bahasa Malaysia version of the Bible. By invoking the word "confusion", Muslims are made out to be an easily confused lot. That's the reason why I dislike the use of the word "confuse" in discussions.
But for the new halal logo issue, I will go along with the consumer groups' argument — there should be only one standard halal logo and certification process for the country.
Of course, there is the concern as to whether Ikiam has the resources and expertise to carry out halal certification, which is not an easy task.
However, a major concern is that if the proposal is given the nod, it may cause further division among Malaysians.
Jakim's halal certification involves goods produced by both Muslims and non-Muslims. Now, with Risda wanting to check the "halalness" of goods produced by Muslims only, many see it as discrimination against non-Muslims' products.
Don't we have enough of segregation already? When many of us are saying "enough is enough", here we have someone adding another item to the segregation list.
The Risda proposal is divisive even among Muslims. Hence, Zaid's sarcasm in his tweet.
Is Risda telling Jakim to check the products made by non-Muslims and leave Muslims' products under the agency's exclusive care?
And is Risda saying Jakim's halal certification process is questionable?
I don't think so, but Zahidi's remarks on the matter are raising eyebrows. He was quoted in the media as saying that the additional halal logo on top of Jakim's would clear misgivings about the veracity of halal products. Only Allah knows what that means exactly.
Zahidi was also reported to have said that the new logo is essential to help Risda's smallholders and Muslim entrepreneurs enter halal markets at home and abroad. But I thought Jakim's halal logo is already recognised and accepted internationally.
"Halal" is Arabic for "permissible" — something that adheres to Islamic laws as defined by the Quran. Halal products, particularly food, are a big business in many parts of the world, including Asia, Europe and the US. This is on top of the traditional Muslim markets.
With Muslims forming 25% of the world's population, demand for halal products is expected to continue to rise.
But issuing halal logo itself can also bring in revenue; there are fees to be paid to the issuing authorities to have products undergo the halal certification process.
Even Jakim charges such fees. I do not know how much, but it all depends on the product and the procedure — simple or complicated.
Federation of Malaysian Consumers Associations deputy president Mohd Yusof Abdul Rahman, in opposing the Risda proposal, was quoted as saying, "Even if the government allows Ikiam to issue a separate halal logo for Muslim-made products, the fee payable for such certifications should be regulated to prevent it from being too high. It should also not be passed on to consumers."
Hence, another tweet by Zaid: "Religion is good business."
But Ikiam secretary Mohd Shamsuddin Damin told a local news portal that its logo would be issued to Muslim companies for free.
So, will the government allow the introduction of the new logo?
Jakim director-general Tan Sri Othman Mustapha was reported to have said that it is illegal to have a new halal logo for Muslim-made products as the Trade Descriptions (Certificate and Marking of Halal) Order 2011 specifies that only Jakim, the state religious affairs departments and state Islamic religious councils are the competent authorities to issue halal certification.
That being the case, why are we or rather why am I still talking about this so-called new halal logo?
For one, Jakim has not put its foot down on the matter. And Zahidi will be meeting them soon to present Risda's case and seek permission to use its logo. Obviously, this is not an open-and-shut case then.
---
Mohsin Abdullah, now a freelancer, is a veteran journalist and formerly an executive producer with Edge TV