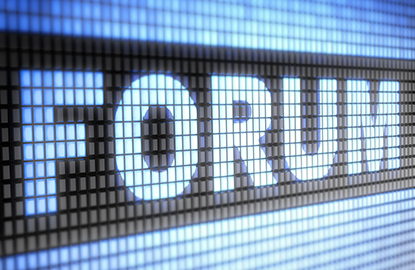 This article first appeared in Forum, The Edge Malaysia Weekly, on December 26, 2016 - January 1, 2017.
 
Honestly, it's not often that I agree with what Datuk Ahmad Maslan says. But this time, I must say I will go along with his statement with regard to Datuk Seri Abdul Hadi Awang's private member's bill to upgrade the shariah courts.
Maslan, who is an Umno supreme council member and a deputy minister, said recently that it is compulsory for all Barisan Nasional (BN) members of parliament to support the bill when the government "takes over the tabling". This despite the objections and reservations some — notably those not from Umno — might have.
Said Maslan, "We hear MCA didn't like the planned amendments to Act 355, MIC objected and Gerakan too. We asked them why, and they said the bill was brought up by Hadi." Meaning they cannot support the bill as it is from the opposition.
The coalition partners of Umno have a point as the convention is, or rather BN rules state, that unless special dispensation is given by the chief whip, all MPs from the ruling coalition cannot back opposition-initiated motions. Let's not forget that Pas, led by Hadi, is still an opposition party despite its recent friendliness towards Umno.
It was at the recent Umno general assembly that Prime Minister Datuk Seri Najib Razak announced that the federal government will take over Hadi's bill. How? He did not say.
Anyway, if, or when, that happens, it becomes a government bill and its tabling in Parliament will be a government initiative. Hence, Maslan's contention that all BN component parties must support it. That makes sense, doesn't it?
But wait — apparently, there's no such thing as physically adopting the private member's bill in toto and "then suddenly — as if by magic — it becomes a government bill". That is how Datuk Zaid Ibrahim, former de facto law minister, sees it.
According to him, a private member's bill remains as such and "there is no known procedure in parliamentary practice that allows converting such a bill to a government one".
Zaid explains in his blog that parliamentary standing orders only recognise two types of bills — those tabled by the government of the day and those tabled by MPs who are not government ministers.
"So, when the BN says it is taking over Hadi's bill, it can only mean one thing — that Hadi's proposal to amend Act 355 will have to be dropped and the BN can then propose a new bill to replace Hadi's," he says. Which brings us to this — why didn't the government present its own bill in the first place? Why wait for Hadi's bill and then adopt it?
The justification, as we know, came from Minister in the Prime Minister's Department Datuk Seri Jamil Khir Baharom.
To recap, Jamil has said, "We have our restrictions, our standard operating procedures. If the government had brought up the bill, we would need consensus from 14 states before it can be brought to the Cabinet, to the National Council for Islamic Religious Affairs and then to the Conference of Rulers. But for a private member's bill, it requires only one state or one person to table it."
But all those are rules and legal requirements, aren't they?
To Zaid, based on Jamil Khir's revelation, the adoption of Hadi's bill and its reintroduction as a government bill is part of a "clever and grand Umno/BN design to circumvent a constitutional requirement".
Going by what Jamil Khir said, the legal requirement can be avoided if the BN asks Hadi to introduce the bill as a private member's bill, which the government will take over, and all will be done "lawfully".
I agree with Zaid that constitutional requirements cannot be avoided by using a private member's bill. "Legal requirements, whether procedural or related to substantive compliance in the passing of laws, are the same, regardless of whether it is done by the government of the day or by a private member," he says.
"It does not change one iota. Act 355 is a federal law affecting matters of Islam (which are clearly within the powers of the Malay Rulers and the state assemblies) and so, any change to this law must be agreed to by the Malay Rulers and all state assemblies. It does not matter who is seeking to change it — Hadi or Najib. Period."
I cannot agree more with him.
---
Mohsin Abdullah, now a freelance writer, is a veteran journalist and was executive producer at The Edge TV