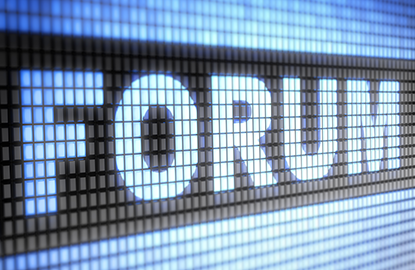 This article first appeared in
Forum, The Edge Malaysia Weekly,
on January 9 - 15, 2017.
This being my first article for 2017, I ought to pick up from where I left off last year — a follow-up to my piece titled "Can a parliamentary bill be adopted?" (Issue 1142, Dec 26).
So, assuming the Barisan Nasional adopts Datuk Seri Abdul Hadi Awang's private member's bill and tables it in Parliament, just how will our members of Parliament vote? MPs from both sides of the political divide, that is.
Abdul Hadi's bill, as we know it, seeks to amend Act 355 — the Syariah Courts (Criminal Jurisdiction) Act 1965 — to further empower the syariah courts.
So, since it is "about the religion of Islam", as claimed by proponents of the bill, MPs who are Muslim are expected, or dare I say "forced", to support it lest they be accused of "not being Islamic enough". Worse still, they can be accused of not abiding by the command of Allah.
PAS MPs will vote for it. That's a given. And the MPs from Umno will take this opportunity to prove how Islamic Umno is. Datuk Ahmad Maslan, an Umno supreme council member, even brought in the "hereafter" aspect, saying that "when asked (by Allah), in the afterlife, what we did for the development of Islam in Malaysia, we can't answer that we didn't support amendments to Act 355".
The religious element is obvious. Umno vice-president Datuk Seri Ahmad Zahid Hamidi has somehow taken it upon himself to "brief" all Muslim MPs, regardless of the political party they represent, on the bill.
I am not privy to what transpired, but I think I won't be wrong to deduce that Zahid, with the "Islamic credentials" he can be proud of, "advised" those from the opposition to support the bill as well in the name of Islam.
What is the response of the opposition MPs? They have not said anything yet, not in public, anyway. Zahid's briefing was definitely private and confidential, and the MPs must have given their word to abide by it. Rightly so, if that being the case.
But Muslim MPs from the opposition, particularly Amanah, who are well versed in Islamic matters do not see the issue of "empowering" the syariah courts the same way as Abdul Hadi.
In fact, Amanah, through its Kota Raja MP Dr Siti Mariah Mahmud, had, as early as last October, submitted an alternative bill (also a private member's bill) to enhance the syariah courts. But it was rejected by Dewan Rakyat Speaker Tan Sri Pandikar Amin Mulia, who said that "it did not fulfil" one of the sections of the Standing Order.
Hence, as to how Amanah MPs will vote with regard to Abdul Hadi's bill (adopted by the BN or otherwise), your guess is as good as mine.
As for PKR MPs, I think they have to put on their thinking caps, considering their ties with Amanah and PAS — ties they are very keen to maintain.
Which brings us to the non-Umno MPs of the BN coalition — most, if not all, have said they are against Abdul Hadi's bill. Simply put, they do not support the bill and they have their reasons for that.
However, by convention, BN MPs must support all BN-initiated motions, meaning that they must vote for the bill if and when it is tabled by the ruling coalition, no matter what and how they feel about it.
They can abstain, of course. But that will court disciplinary action because abstaining is tantamount to not supporting the motion.
Generally, MPs abstain because they (on a personal basis) do not agree with a certain motion put forward by their party, or perhaps it is against their conscience.
So, should our MPs be allowed to vote on issues according to their conscience?
This applies to all MPs and state assembly representatives, not just those from the BN: Opposition parties, too, have their whips in Parliament and state assemblies to ensure that their representatives toe the party line.
So, why should party whip compel their MPs to support motions regardless of the views and interests of the rakyat, who are voters in their constituencies?
Shouldn't the interests of the rakyat be placed above those of the party? If so, shouldn't the party whip be withdrawn to allow MPs to vote according to the interests of the people, particularly their constituents?
This can also mean that MPs should be allowed to support even motions from rival parties as long as they are good for the people.
But will the MPs call for the present rules shackling them to be changed? This will pose a political risk for the politicians, but one that will eventually test the maturity of our parliamentarians and the state of democracy of the country.
Back to Abdul Hadi's bill. Will we see a segregation of sorts if or when it comes to a vote? Muslim MPs on one side and non-Muslim MPs on the other? Or will we see MPs voting on their conscience and ignoring the whip?
It is sad and worrying if voting is split purely along religious lines.
---
Mohsin Abdullah, now a freelance writer, is a veteran journalist and was executive producer at The Edge TV