This article first appeared in The Edge Malaysia Weekly, on August 27, 2018 - September 02, 2018.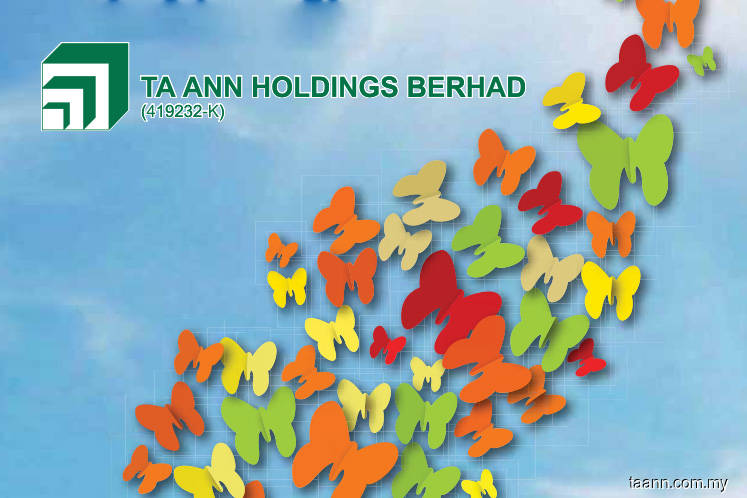 TA Ann Holdings Bhd's timber business, which has been loss-making for the past three consecutive quarters, may have turned a corner.
The company tells The Edge that it expects a better financial performance from the division going forward as wet weather in the first half of 2018, which hurt output, has improved.
It also recently received approval from the state government to export up to 40% of natural timber harvest from its Kapit Forest Management Unit. The Kapit FMU accounts for 40% of Ta Ann's total licensed concession area of 337,996ha. The previous quota was 20%.
The news sent Ta Ann shares up 11.6% last week, rising from a multi-year low of RM2.50 on Aug 20 to close at RM2.79 last Friday.
"We estimate that this added 20% export quota will raise an additional 7,500 cu m of export volume (for the second half of 2018), which will give us higher margins," says a Ta Ann official.
"We are confident that production in the second half of the year is going to catch up to our target. With that, we strongly believe the timber division will contribute a better profit," says the official.
Ta Ann had previously set a log production target of 95,000 cu m this year and 115,000 cu m for the next two years.
The Kapit FMU export quota was increased on the completion of its sustainable forest management certification process in July.
Another two FMUs, Raplex and Pasin, are expected to receive similar certifications next year. Spanning 196,059ha, Raplex and Pasin together are 23.6% larger than the Kapit FMU.
The expected certification will likely be followed by similar export quota increases, Ta Ann confirms.
"Currently, the Sarawak Forestry Department's practice is to give additional export quotas to certified, licensed areas only. We believe the department will [continue with] this policy," says Ta Ann.
Export log prices for the first six months of the year were much more attractive at US$365 per cu m, the official says, compared with US$281 last year and US$238 in 2016.
The company says the price of export logs remains sustainable.
'The worst is over'
Last week, RHB Research upgraded Ta Ann from "neutral" to "buy" on better prospects following the FMU certification. Its target price is RM3 per share.
"We believe the worst is over for the timber division with a further upside to earnings once the certification programme for all its FMUs is completed by 2020," says RHB in a report.
Ta Ann's timber division comprises logging and plywood manufacturing,  where non-export logs go.
The logging business is profitable but the competitive plywood business has been dragging down the numbers.
In the first quarter ended March 31 (1QFY2018), the timber segment posted a pre-tax loss of RM7.17 million compared to a RM13 million pre-tax profit a year earlier.
That was the third consecutive quarterly loss for the timber segment after the Sarawak government reduced the export quota for timber logs from 30% to 20% effective July 2017.
Ta Ann will release its 2QFY2018 results this week.
Last year, the state also hiked its hill timber premium for the first time in 31 years, from 80 sen per cu m to RM50.
The two factors had squeezed Ta Ann's timber segment margins.
For perspective, non-export timber logs are fed to the timber segment's downstream plywood manufacturing operations via inter-company sales at market prices.
It takes two cu m of raw logs to produce one cu m of plywood. About 50% of its log production involves hill logs, it previously said.
CPO storm remains
However, the short-term outlook for the palm oil business, which is the company's main earnings driver, remains tough.
To recap, the oil palm plantation business was also hurt in 1QFY2018, alongside the timber segment woes.
Its fresh fruit bunch (FFB) output fell 26% year on year in 1Q due to weather changes, while its average selling price (ASP) for crude palm oil (CPO) fell 19% y-o-y.
Plantations accounted for 64% total group revenue last year. The timber segment's troubles meant almost all Ta Ann's net profit last year came from the palm oil business.
Multiple headwinds dragged its 1QFY2018 net profit down 88.4% y-o-y to RM4.23 million.
Note that in 1Q, Ta Ann completed a RM170.97 million cash acquisition of a 30.4% stake in Sarawak Plantation Bhd, which added to the financial strain.
Looking ahead, the CPO woes for Ta Ann may worsen in the short term.
Data from the Malaysian Palm Oil Board shows that in 1QFY2018, the average monthly CPO selling price for local delivery fell from RM2,486.50 per tonne in January to RM2,426.50 in March.
In the second quarter, the price fell further and the July monthly average was RM2,215 per tonne, the lowest in two years, likely putting pressure on Ta Ann's second-quarter numbers.
Asked for its outlook on CPO prices for the rest of the year, Ta Ann indicates that it remains hopeful CPO prices will range from RM2,400 per tonne to RM2,600, citing analyst forecasts.
In May, Reuters reported that Indonesia would increase the bio-content proportion of its biodiesel from 20% to 25% from next year. The increase is expected to boost demand for palm oil, a key ingredient in making biodiesel.
Ta Ann also cites Prime Minister Tun Dr Mahathir Mohamad's recent visit to China, which was followed by an announcement that China will buy more palm oil from Malaysia.
"We (therefore) believe the demand for CPO will be higher," it says.
Save by subscribing to us for your print and/or digital copy.
P/S: The Edge is also available on Apple's AppStore and Androids' Google Play.