This article first appeared in The Edge Financial Daily, on August 14, 2017.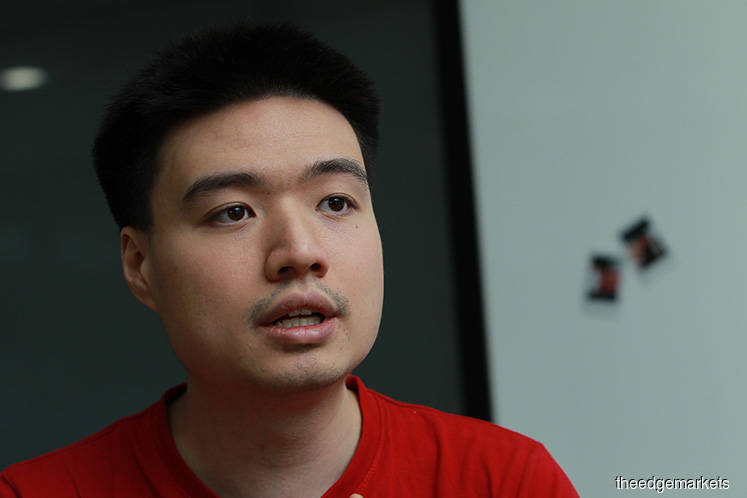 KUALA LUMPUR: Seeing the success of WORQ in creating productive communities, bigger corporations are now approaching the co-working space company to recreate these communities in their own companies, in a bid to push productivity in the advent of the digital economy.
While the company's core focus is on helping entrepreneurs and small and medium enterprises (SMEs), WORQ co-founders Stephanie Ping and Andrew Yeow said bigger corporate players were now looking to incorporate the community element in their own offices.
"Companies have never really changed this (their traditional workspace) or thought about how this can be improved. What we found out by being in the entrepreneurial ecosystem was that there are many things that can be done through collaboration to speed things up.
"While this is useful for entrepreneurs and small businesses, bigger companies are realising the benefits of participating in this environment as well," said Yeow in a recent interview with The Edge Financial Daily.
Ping said WORQ's community building has served small businesses well, especially for those just starting out.
Rather than merely providing an empty space for entrepreneurs and small businesses to get their work done, what differentiates WORQ is its building of an ecosystem — or as Ping terms it, a "mini city" — to facilitate networking and connectivity among businesses, to spur productivity.
WORQ currently hosts about 70 companies and approximately 5,000 people in the ecosystem, which includes external parties that regularly join the community.
"So this new workplace is more than just a space or a cool Google-like office. It's an ecosystem where ideas and connections are made. We are doing it for small businesses but big businesses are also coming to us now.
"All of the big companies, like DiGi.Com Bhd, Alibaba and Axiata, now have their own community strategies. They have been in contact with us frequently, asking us to help them build this kind of community for them so they can reach out and engage with their users and create a bridge to the outside world," said Ping.
The Malaysian government has recognised WORQ's efforts in helping to grow the digital economy and attract foreign companies, hence the Malaysia Digital Economy Corp (MDEC), in partnership with Alibaba Cloud, has established the co-working space as the fourth Malaysia Digital Hub.
The other three co-working spaces that have been established as digital hubs are Common Ground, The Co. and APW.
MDEC growth ecosystem development vice president Norhizam Abdul Kadir said the idea for digital hubs came about over a year ago, when the agency was attempting to engage with start-ups to spur the digital economy.
At the time, MDEC had the MSC Cybercities and Cybercentres initiative going, but realised that these were mainly catering to the big corporations.
"Today, innovation is mainly coming from SMEs and start-ups, so we need to be close to these groups of innovators. We couldn't just ask them to move to the MSC Cybercities and Cybercentres," he said.
Such a request, he said, would not be feasible in terms of location and cost for smaller companies, as the cybercentres and cybercities are located at Menara PJH in Putrajaya, Technology Park Malaysia in Bukit Jalil, and Kuala Lumpur City Centre.
Even if the start-ups and SMEs could afford to set up operations in one of the three locations, he said it was still not feasible due to the absence of an ecosystem, as the companies would find themselves among larger multinationals rather than their start-up peers.
"With that realisation, we had to find out where the start-ups were going. Nothing is wrong with the MSC initiative — in fact this could be an extension of the MSC Cybercities and Cybercentres as start-ups and SMEs are granted some incentives," said Norhizam.
These incentives include corporate tax exemptions for tech start-ups, access to funding, coaching and mentorship, as well as high-speed broadband Internet connection.
Besides that, foreign companies that are set up in a digital hub will have freedom of ownership and are eligible for the Malaysia Tech Entrepreneur Programme, which issues one-year passes that allow individuals to set up or expand their businesses in the country without the need for a working visa.
"But it is more than that. It is the ecosystem and the facilities that we are offering at the hubs. We don't have the resources to make every co-working space in Malaysia into digital hubs, so we have to select the ones with the right quality and criteria, and WORQ is one of them," added Norhizam.
He said MDEC has identified a few other co-working spaces that could potentially become digital hubs in both northern and southern Malaysia, but did not elaborate.
"We want to ensure the standards are kept high, so sometimes we would bring them to WORQ and other digital hubs to show them what it takes to become a Malaysia Digital Hub. We have some in the pipeline," he said.