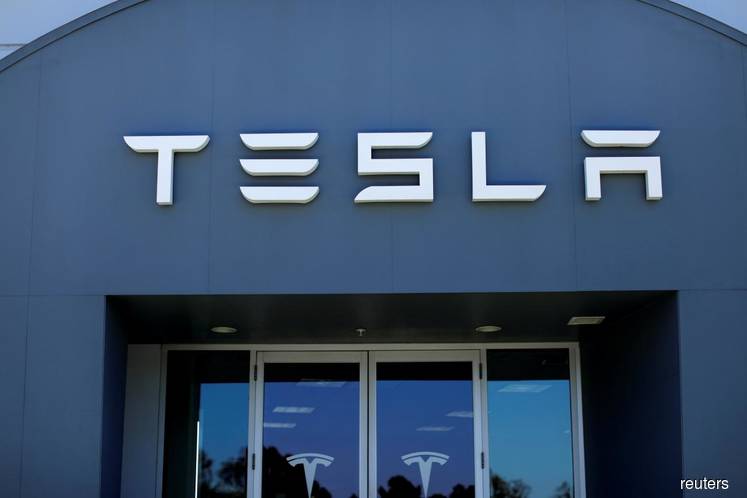 (March 4): The chief executive of the world's biggest wealth fund has confirmed that the investing giant dumped almost half its shares in Tesla Inc. last year, significantly reducing its exposure to the firm just before an historic rally.
Yngve Slyngstad, who runs the Government Pension Fund Global from Oslo, told Bloomberg that reported figures include any shares lent to other investors. That means the fund cut its stake to 0.45% of Tesla from 0.77% a year earlier. Slyngstad declined to comment further.
The decision may have deprived the Norwegian wealth fund of at least $190 million, according to Bloomberg calculations that assume the investor hasn't since bought or sold Tesla shares. This year, the automaker has seen its market value soar more than 80%, after gaining about 26% in 2019.
Overall, Norway's wealth fund made more money than ever last year, generating returns of $180 billion as it rode a surge in global equity markets. Its biggest stock holdings were in Apple Inc., Microsoft Corp. and Alphabet Inc.
Like other stocks, Tesla has been dragged down by the recent panic over the spread of the coronavirus, having fallen about 15% since a Feb. 19 peak.
Morgan Stanley Says Don't Buy Tesla Dip
When it comes to Tesla Inc., don't be tempted to buy the dip just yet. That's the message from Morgan Stanley after last week's coronavirus-induced global equities rout cut short the electric-car maker's remarkable 2020 stock rally. Instead, investors should be preparing for a "challenging" first quarter, as the Palo Alto, California-based company works through a ramp up of production in China and of its Model Y, while also dealing with potentially weaker demand in some European markets, analyst Adam Jonas wrote in a March 2 note.
Last year, Tesla defied skeptics with quarterly results that triggered an eye-watering spike in its market value. CEO Elon Musk seized on the positive sentiment to raise about $2.3 billion in fresh capital that he'd previously said wasn't needed.
Norway's wealth fund has in the past appeared to question Tesla's future. In 2018, one of the fund's executives said it only wants "to be invested in companies that make money," when asked to comment on the automaker.
Meanwhile, Norway boasts the world's biggest collection of electric vehicles and is Tesla's fourth-biggest market globally.