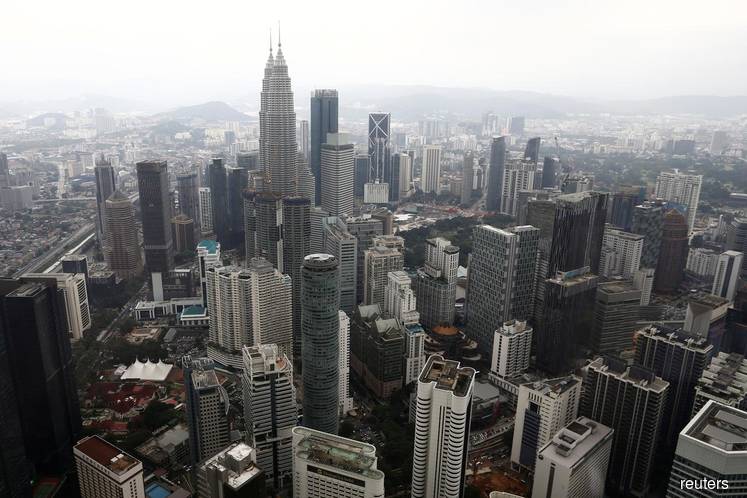 KUALA LUMPUR (Dec 9): The World Bank Group has revised down Malaysia's 2020 gross domestic product (GDP) target to 4.5% from 4.6% previously on weaker-than-anticipated investment and export growth in the third quarter.
For 2019, it has maintained its GDP target of 4.6%.
"Investment and trade activity was softer than expected during the quarter and indicators suggest overall business sentiment remains muted," World Bank Group lead economist Dr Richard Record said during the launch of the Malaysia Economic Monitor — "Making Ends Meet" report.
Record said Malaysia's weakening trade and investment activity amid challenging external conditions underscores the need to improve private sector confidence and strengthen investment confidence.
"With sluggish global demand and increased protectionist tendencies among the major economies, a sustained commitment to deepening regional integration and addressing trade barriers is vital to preserve a vibrant trading environment and build investors' confidence," he added.
In the third quarter of 2019 (3Q19), exports of goods and services shrank to 1.4%.
Private investment growth slowed to 0.3% in 3Q19 from 1.8% in 2Q19. Meanwhile, public investment contracted for the eighth consecutive quarter to 14.1% in 3Q19.
"Looking ahead, we believe private consumption is expected to remain the main anchor of economic growth," said Record.
The World Bank is projecting private consumption to expand at a robust rate of 6.5% next year, underpinned by stable labour market conditions, relatively benign inflation and continued support from government measures.
Investment is expected to improve but remain subdued over the near term, added Record, with both public and private sectors adopting a cautious stance towards capital spending. Overall investment activity is projected to expand at 1.4% next year.
Similarly, export growth is likely to remain soft into next year, with a projected growth of 0.5%, reflecting subdued global investment and trade activity.
In the public sector, the planned rationalisation of government operating expenditure will continue to weigh on the contribution from government consumption, which is projected to grow 1.8% in 2020.
"Given the more uncertain economic environment, preserving fiscal space is important to mitigate the impact of any negative shock to the economy," Record said.