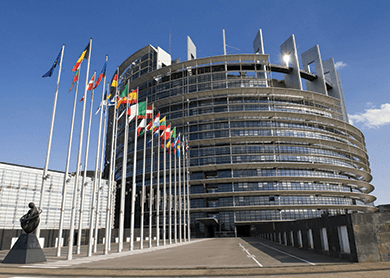 AS politicians the world over have shirked the difficult decisions needed to foster economic growth, they have left central bankers with much of the heavy lifting.
Naturally, that has not prevented these very legislators from turning around and accusing their central banks of running amok with unaccountable mandates and profligate policies. So spare a thought for Elvira Nabiullina, the governor of the Central Bank of the Russian Federation since 2013.
With apologies to Federal Reserve Chair Janet Yellen, European Central Bank head Mario Draghi and Bank of Japan governor Haruhiko Kuroda, no central banker anywhere in the world has clutched quite as malodorous a bouquet of challenges as Nabiullina. Though her handling of Russia's economy has been far from perfect, she still deserves a medal.
Consider the recent headwinds faced by Nabiullina and her colleagues, who operate out of regal Tsarist-era headquarters near Red Square. The single biggest problem for Russia's economy is the fall in the oil price. Before the sharp decline in late 2014, energy comprised around 60% of Russia's exports and accounted for a third of the country's gross domestic product.
The halving of the oil price over the past year has undermined the country's fiscal position. Even at the current US$57 (RM217.17) a barrel of Brent crude, the price is less than half of what the Kremlin needs to balance its budget. This has forced the government to draw from its stabilisation fund to meet its obligations.
The oil price collapse has also shrunk the supply of foreign exchange. That has walloped the ruble, which has lost 40% of its value against the dollar. Since Russia hardly makes anything anymore, it has no alternative than paying more for imports. The inflation rate is hovering at a punishing 15%. For the central bank, whose mandate is to quell inflation, that's a hit square in the kisser.
Putin hasn't made Nabiullina's inflation-fighting job any easier. In retaliation for economic sanctions imposed over support for separatist rebels in eastern Ukraine, the Kremlin banned most food and agricultural imports last August from the United States and European Union. Again, without local producers to fill the gap, that created scarcities for many products, lifting their prices and pushing inflation higher.
One response for a supposedly independent central bank, especially one with almost half a trillion dollars of reserves like Russia's, would have been to spare no quarter in propping up the currency, selling dollars and buying rubles.
Instead, Nabiullina and her MIT-trained deputy Ksenia Yudaeva — so-named "the ladies" by Moscow's largely male banking community — let the ruble float free in November, recognising, after spending some of the bank's reserves, that fighting the market was a bad idea.
When they did that, while ratcheting up interest rates overnight from 6.5% to 17% in December, the business community howled in protest. So did bankers and the members of the Duma, the Russian parliament, in terms that make America's Fed-bashers sound like they were singing madrigals. Nikolai Arefyev, deputy head of the Duma's Committee for Economic Policy, called Nabiullina's rate hike a "state crime."
But Nabiullina arguably steeled herself for good reason. Unlike her central banker peers in Western capitals, Russia is also dealing with the idiosyncratic obstacle of those sanctions from the United States and European Union.
Spending all their reserves to prop up the ruble, which has settled pretty much near fair value on its own anyway, would have squandered a precious pool of capital — and lifeline for the country's banking system. That is dangerous when foreigners view Russia as an investment gulag, something they may do for some time.
Of course, like her counterparts running independent central banks, Nabiullina's manoeuvres have veered away from any strict rules-based approach to the job. As Natalia Orlova, the chief economist at Alfa Bank in Moscow put it recently, "these inconsistencies suggest a preference for a discretionary approach over announced rules, making further actions less predictable."
Funnily enough, that's almost the same criticism that Fed Chair Yellen has received from hawks in the US Congress and even on the central bank's board.
The picture still isn't pretty in Russia. But barring any further bullying of Russia's neighbours by Putin, Western sanctions might eventually loosen up. Though gross domestic product is forecast to contract this year, the World Bank is projecting a modest rebound from 2016.
Meantime, the inflation rate is slowly coming down and the central bank is hoping to further accumulate reserves, bringing the total back up to US$500 billion (RM1.91 trillion).
Not bad for the hardest central banking job in the world. — Reuters
This article first appeared in The Edge Financial Daily, on July 21, 2015.