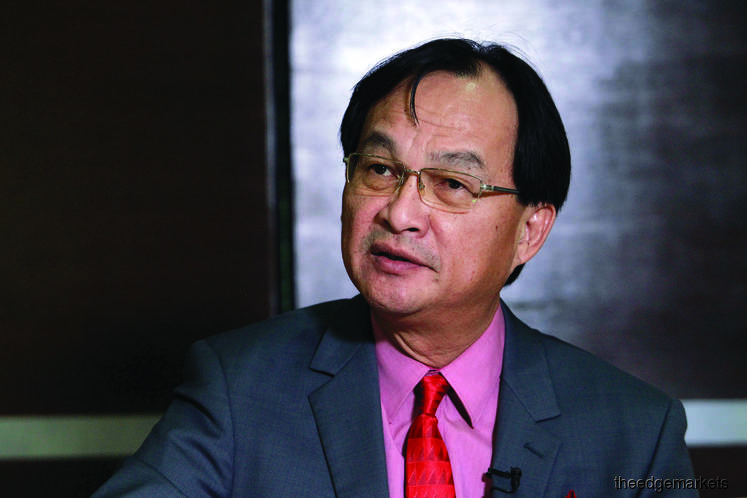 SUNGAI BULOH (Sept 24): The Works Ministry has expressed hope that the government will provide a bigger allocation to the ministry in the 2020 Budget so that planned infrastructure projects, especially in Sabah and Sarawak, can be developed and maintained.
Its minister, Baru Bian, said this was because both states were a priority following various issues raised, including those regarding road maintenance projects.
"We agree that the focus is on (ministry projects in) Sabah and Sarawak, something which was also brought up at the recent Cabinet meeting.
"... and Prime Minister Tun Dr Mahathir Mohamad has also given special attention to Sabah and Sarawak ... and as Sarawakians, we know how infrastructure works in the state," he told reporters after a working visit to a centralised labour quarters (CLQ) here today.
He said this when asked what his ministry hoped to get from the 2020 Budget, scheduled to be tabled by Finance Minister Lim Guan Eng on Oct 11.
Baru said he had held meetings with the Finance Ministry to discuss the issue of allocations.
Therefore, with the bigger allocation of funds, ministry-supervised projects that were postponed could be completed.
"We cannot disclose how much we have asked for, but we hope that the allocation will be more compared to what we have now," he said.
 Deputy Works Minister Mohd Anuar Mohd Tahir had earlier said that some infrastructure projects in Sabah and Sarawak could not be implemented because of budget constraints.
Mohd Anuar said among the ministry's projects that were given focus was the Pan Borneo highway construction project which involved both states.
In the 2019 Budget, the ministry received an allocation of RM6.115 billion compared to RM3.763 billion the previous year.
On the CLQ, Baru said they were owned by the Construction Labour Exchange Centre Bhd (CLAB) which was created to  protect the welfare and safety of construction workers.
He said CLAB would monitor the implementation of its CLQs, including overseeing all operating costs and maintenance.
"Since the official opening early this year until July 5, 151 construction workers from surrounding areas have been housed in the CLQ here.   
"At the quarters (CLQ) here, each worker has to pay RM170 including for water, electricity and gas," he added. — Bernama