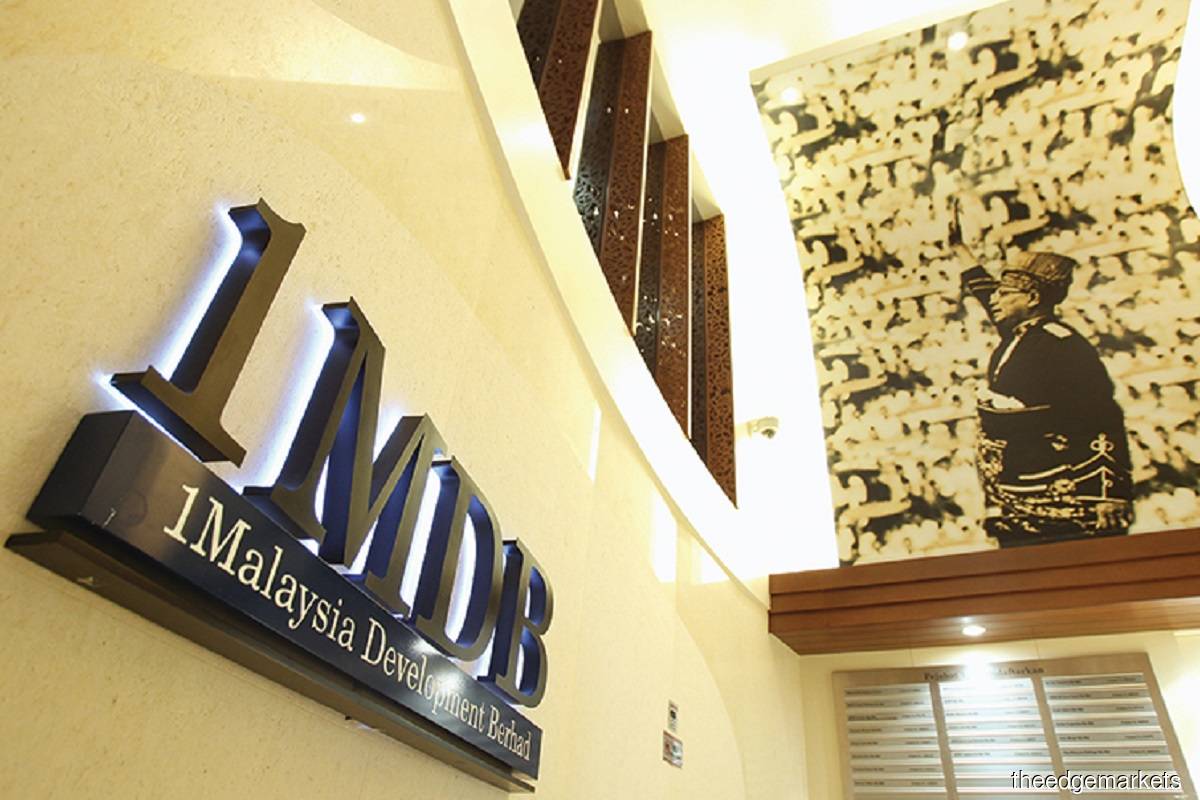 KUALA LUMPUR (May 11): Legal firm Wong & Partners said it is "very disappointed" by the decision of 1Malaysia Development Bhd (1MDB) to file a civil suit against the firm for what it claimed is advisory work in relation to 1MDB.
In a statement posted on its website, the firm said that while it has seen media reports on this matter, it has not yet been served with the claim.
Yesterday, The Edge reported that 1MDB and its former subsidiary SRC International Sdn Bhd had filed several civil suits to recover billions of dollars in losses suffered by the firms. Six suits were filed by 1MDB and its subsidiaries, while another 16 were by SRC.
One of the suits was against Wong & Partners and its partner Brian Chia Hock Gee for a sum of US$1 billion and payment of legal fees of RM664,821.21 for their alleged role in the fraud. The law firm had represented 1MDB in the past.
In its statement, Wong & Partners said its role in 1MDB was merely on an "advisory capacity" and that it had acted with the required degree of care and skill in carrying out its work.
"Following a comprehensive review of our work for 1MDB, and with the advice of our counsel — retired Federal Court judge Datuk Seri Gopal Sri Ram and former president of the Malaysian Bar Datuk Ambiga Sreenevasan — we firmly believe that the plaintiff's claim has no merit and no basis in fact and law.
"As such we will vigorously defend the firm and our lawyers against these baseless allegations," the firm said.
Wong & Partners said that throughout its engagement by 1MDB, "the firm was instructed by the 1MDB board, management, and/or individuals duly authorised to instruct on their behalf and acted with the required degree of care and skill".
The statement also said that the firm did not cause any loss to 1MDB and said that the sum claimed is "unjustified".
"Nothing the firm did or did not do caused any loss to 1MDB. Therefore, the extraordinary sum claimed is wholly unjustified and an attempt to pressure the firm into a settlement," it said.
Former prime minister Datuk Seri Najib Razak, former Treasury secretary-general Tan Sri Mohd Irwan Serigar, as well as former 1MDB chief executive officers Datuk Shahrol Ibrahim Halmi and Arul Kanda Kandasamy are among others that are being sued.
One of the six suits filed by 1MDB was against Deutsche Bank (Malaysia) Ltd, Coutts & Co Ltd, JP Morgan (Switzerland) Ltd and two PetroSaudi companies for alleged negligence, breach of contract, conspiracy to defraud the company and dishonest assistance to defraud to the total amount of US$4.923 billion (about RM20.22 billion).
Also named in the suits were fugitive businessman Jho Low, his father Tan Sri Low Hock Peng, sister Low May Lin and accomplice Eric Tan Kim Loong from whom 1MDB is seeking a total of US$1.402 billion.
The suit was also filed against Najib's stepson and Hollywood producer Riza Aziz. 1MDB is said to have sought US$250 million from The Wolf of Wall Street award-winning producer. 1MDB is claiming wilful blindness, reckless indifference and the need to investigate the source of Riza's funds.