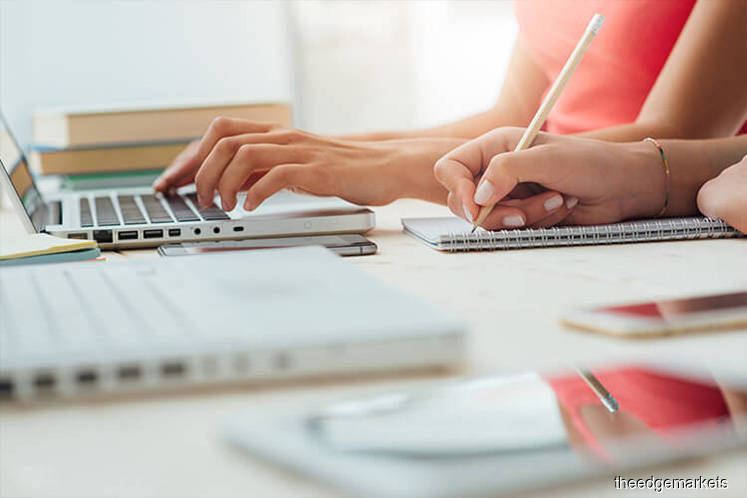 KUALA LUMPUR (March 8): A global survey of professional women has called for greater transparency at the workplace, according to PricewaterhouseCoopers (PwC).
In a statement, PwC said the survey was conducted in conjunction with the International Women's Day 2018 and involved 3,600 professional women (aged 28 to 40) to find out about their career development experiences and aspirations.
The survey report included responses from employers across 27 industry sectors and from over 60 countries worldwide.
The report — Time to talk: what has to change for women at work — reveals that women are confident, ambitious and ready for what's next, but many don't trust what their employers are telling them about career development and promotion; or what helps or hurts their career.
PwC said CEOs recognise the importance of being transparent about their diversity and inclusion programmes to build trust. However, the message isn't universal or strong enough.
"45% of women believe an employee's diversity status (gender, ethnicity, age, sexual preference) can be a barrier to career progression in their organisation, and only 51% of women agree that employers are doing enough to progress gender diversity," the report said.
PwC global chairman Bob Moritz said transparency must go hand in hand with efforts to mitigate any subconscious biases and gender stereotypes.
"Women are confident, ambitious and actively pursuing their career goals. Leaders should focus on creating an environment whereby women – and men – can have open conversations and where there is clarity on what it takes to progress," Moritz said.
The survey shows more women are actively pursuing and negotiating for promotions, pay raises and the career enhancing experiences so critical for advancement.
Of the 41% of women who had been promoted in the past two years, 63% negotiated for a promotion.
Meanwhile, of the 53% and 52% of women who had been given a high visibility project or stretch assignment in the past two years, 91% and 86% had negotiated for these opportunities.
PwC Global Diversity Leader Sharmila Karve said organisations can do a lot to help women progress and reach leadership positions. For example, by encouraging more open career conversations, mitigating the impact of any potential subconscious bias in decisions related to career progression, and explicitly setting uniform and transparent criteria by which employees are assessed.
The report concluded the main three things that need to be changed to help women advance their career are transparency and trust, strategic support, as well as a better understanding of balancing work, life, parenthood and family care to prevent potential biases.