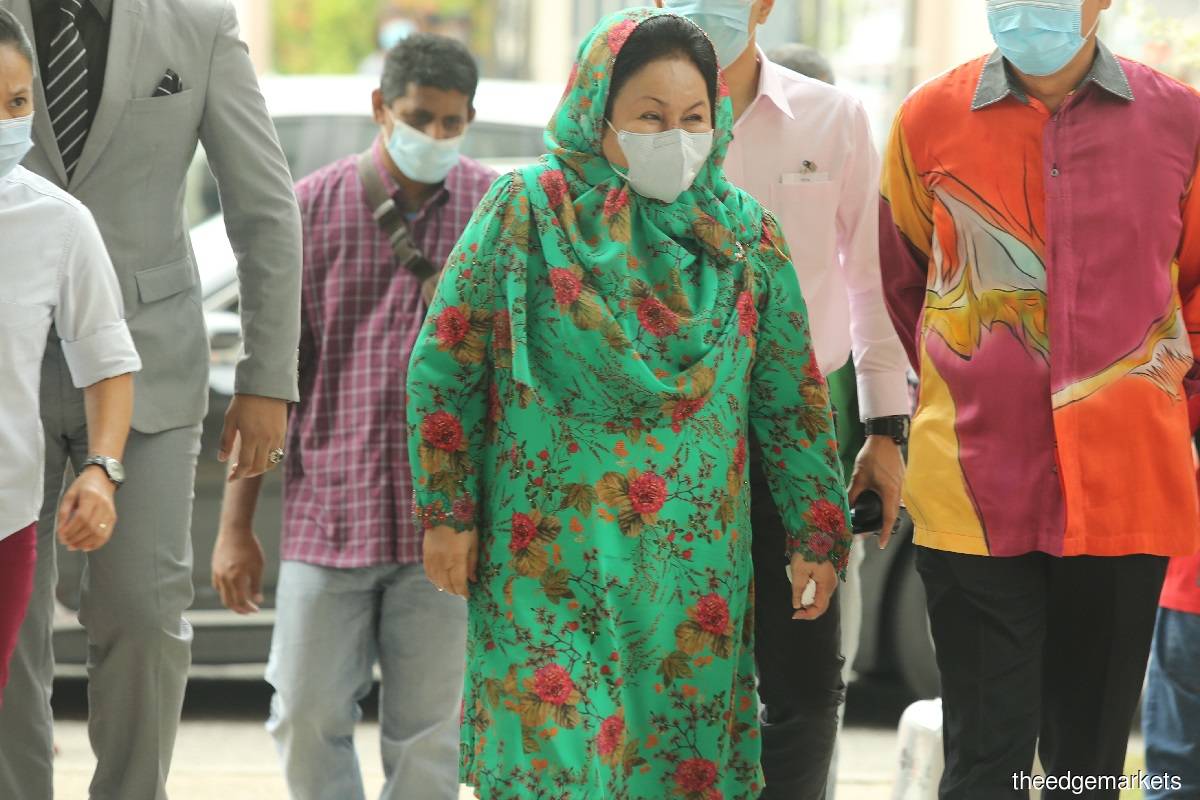 KUALA LUMPUR (Sept 8): A consultant testifying in Datin Seri Rosmah Mansor's graft trial has denied that he was misled when asked by the latter's special aide to prepare a consultancy agreement for a solar hybrid project.
Lawrence Tee, the prosecution's 20th witness, said he was asked by Rosmah's aide Datuk Rizal Mansor to prepare the agreement in 2016. Although reluctant, Tee said he went ahead with it because Rizal said "Mam" wanted him to do so. It was previously revealed that the two had earlier met via businessman Tan Sri Desmond Lim, for whom Tee had done work since 1997.
The agreement was intended to help Jepak Holdings Sdn Bhd bid for a contract from the Ministry of Education to instal solar hybrid systems at over 300 schools in Sarawak. Tee said he was brought in to help after Jepak's managing director Saidi Abang Samsudin reached out to Rizal to seek Rosmah's help to secure the project in exchange for a political contribution.
According to Tee, Rizal had occasionally used the words "Mam" and "Datin Seri" during their meetings and that the special aide could also sometimes be heard on the phone with "Mam".
During cross-examination, Rosmah's lawyer Datuk Jagjit Singh suggested that Rizal was in fact name-dropping Rosmah to get Tee to help with the agreement, and that Tee had never even bothered to verify Rizal's position as special aide to the wife of former prime minister Datuk Seri Najib Razak.
The witness agreed that he had not verified this, but stressed that Rizal's behaviour seemed consistent.
Tee had then gone ahead to draft the agreement after searching for and selecting a Taiwanese offshore company called Lucky Victory Ltd off the internet that agreed to act as the consultant in the arrangement for a fee, to execute the agreement with Jepak.
Although the agreement had been created and signed between Jepak and the Taiwanese offshore company, Tee told the court today that no lobbying work had actually been done when Saidi and Rizal suddenly showed up at Tee's office in Kuala Lumpur in December 2016 to deliver RM5 million in cash.
And to his surprise, Rizal asked him to take delivery of the money and to acknowledge receipt, Tee said.
However, Tee said he refused as he did not represent Lucky Victory. Subsequently, Rizal called "Mam" and after a brief conversation, left to have the money purportedly delivered to Rosmah's official residence in Putrajaya, Tee said.
To this, Jagjit suggested that Rizal was actually using the opportunity to divert the money elsewhere, possibly to himself, and not to Rosmah's house.
Jagjit: In this situation, would you agree you were being used as a conduit to get money from Jepak?
Tee: I don't know.
The lawyer then said the witness had acted as an honest man, but was mistaken and misled by Rizal's actions — to which the witness disagreed.
Jagjit: Do you agree you were misled by Rizal based on the perception that he was the special aide to Datin Seri, by the name-dropping, the purported phone calls made to her, the [diversion] of money, giving instructions and that he had a dominant personality in your meetings?
Tee: I don't know. He just asked me to draft an agreement.
The case will continue tomorrow before Justice Mohamed Zaini Mazlan, with Rizal expected to take the stand.