This article first appeared in The Edge Malaysia Weekly, on March 1, 2021 - March 07, 2021.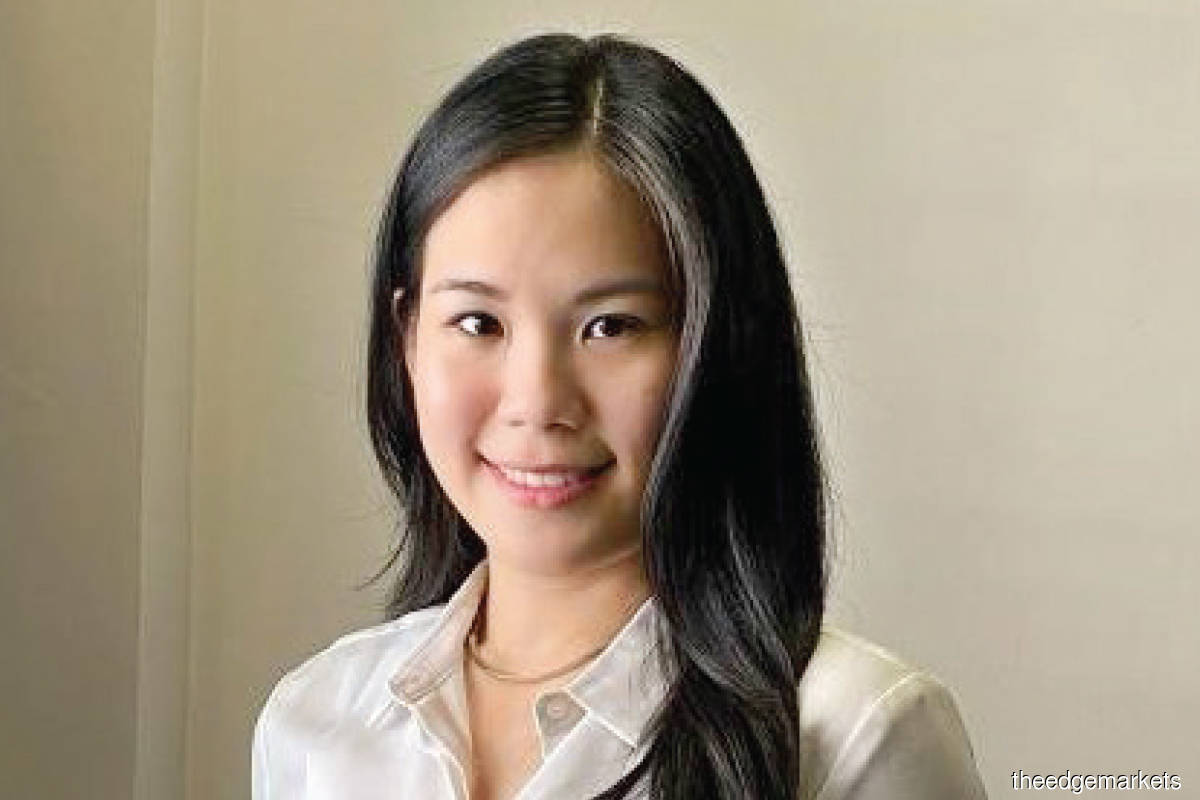 UK-based financial technology (fintech) group TransferWise, which changed its name to Wise last week under a global rebranding, is seeking organic expansion in Malaysia.
The group, whose name change comes ahead of an expected listing in London later this year, has been operating its online money transfer business in Malaysia since November 2019. In a bid to bolster its presence and growth, it recently appointed a country manager for Malaysia.
"Mergers and acquisitions are not our priority," Lim Paik Wan, the newly appointed country manager for Wise Malaysia, tells The Edge when asked if the group planned to expand via M&A.
She adds that the company has no plan to pursue a digital banking licence in the country. "We get asked that question all the time, but no, that's not a priority for us [either]."
Her comment comes as a growing number of fintechs ponder over whether to apply for one of the up to five digital banking licences on offer by Bank Negara Malaysia. The central bank has set June 30 as the deadline for applications.
Originally launched in 2011 as a money transfer service, Wise has gone on to build a cross-border network that works to meet the international banking needs of people, businesses and banks.
It processes £4.5 billion (RM25.2 billion) in cross-border transactions every month for some 10 million customers worldwide.
According to news reports, Wise last month hired Goldman Sachs and Morgan Stanley to lead its upcoming initial public offering. It was recently valued by private investors at US$5 billion (RM20.2 billion).
In Malaysia, Wise's money transfer services had catered for locals and expatriates, and only recently extended to foreign workers, says Lim.
"When Wise [then, TransferWise] first started in 2011, we only had our headquarters in London. But fast forward 10 years later, we now have 14 offices, including one in Kuala Lumpur. We have grown quite a bit as a group," she says in a virtual interview.
According to Lim, Wise's focus in Malaysia ties in with its mission, which is about powering money without borders. "We want to make cross-border payments as cheap, fast, convenient and transparent as possible. And the way we do that, specifically for Malaysia, is by looking at the needs of the people."
She highlights that in a recent survey commissioned by Wise to better understand how the Covid-19 pandemic affected the remittance habits of those living in Malaysia, it was found that people placed much emphasis on speed and cost.
"Specifically, 61% of those surveyed said that they will compare if [a service] is faster than [that of] competitors, while 30% mentioned that they will compare if it's cheaper than others," says Lim.
In a bid to continuously improve its services to meet those needs, she says Wise Malaysia recently enabled more currency routes and reduced prices, in some cases by as much as 30%. Customers can now receive money from Indonesia and send money to Alipay users in China, she adds.
According to Lim, in an effort to keep remittance costs low, Wise Malaysia uses only the mid-market exchange rate that can be seen on Google, with no mark-up. Coupled with low fees, which are shown upfront, this makes Wise's service up to four times cheaper than that of banks and other providers, she says.
As for speed, half of all transfers globally are completed within an hour, with over 30% arriving at their destinations in less than 20 seconds.
Wise was also the first global payments company to go live on DuitNow, allowing customers to receive their international payments in less than two minutes. Apart from that, customers can make instant pay-ins to fund their transfers as a result of Wise's integration with the Financial Process Exchange.
"These are some of the enhancements or achievements we've had in the short period since we started our operations in Malaysia … and we hope to bring [more of these] in the next three to five years as we continue to try and meet the needs of customers.
"The way we look at growth [in Malaysia] is by leveraging our current infrastructure and international bank network," Lim adds, without elaborating.
She declines to reveal Wise's growth or financial projections for Malaysia. As a group, Wise has been profitable for the last four years since 2017. It is also profitable in Malaysia, she says.
A company search shows that TransferWise Malaysia Sdn Bhd made a net profit of RM1,927 on the back of RM781,707 in revenue for the financial year ended March 31, 2020. Pre-tax profit stood at RM34,474. The company, wholly-owned by TransferWise Ltd, had total assets of RM10.28 million.
According to Lim, the top five countries Malaysians send money to using Wise, in terms of volume, are Australia, the US, Singapore, Indonesia and the UK — in no particular order.
Within Southeast Asia, Wise first set up operations in Singapore, in July 2016.
Lim was previously with Wise's regional expansion team based out of Singapore for two years. Prior to joining Wise, she had a stint in Bank Negara Malaysia, where she helped implement effective supervision of a Malaysian regional bank, among other responsibilities.
Wise's founders Kristo Käärmann and Taavet Hinrikus set up the company in 2011 after realising how expensive it was to transfer money between the UK and Europe. Hinrikus had been based in London but was paid in euros, whereas Käärmann worked in London but was funding a mortgage in Estonia in euros.
The story goes that they each needed what the other had, and so they figured out a fair way to exchange money — using the mid-market rate — without the fees and hidden exchange rate mark-ups charged by banks. Having saved thousands of pounds, they realised they could help others do the same.
"Today, our [name change] catches up with who we're already building for — a community of people and businesses with multi-currency lives. That community now even includes the banks themselves," Käärmann, the CEO of Wise, said in a Feb 22 statement.