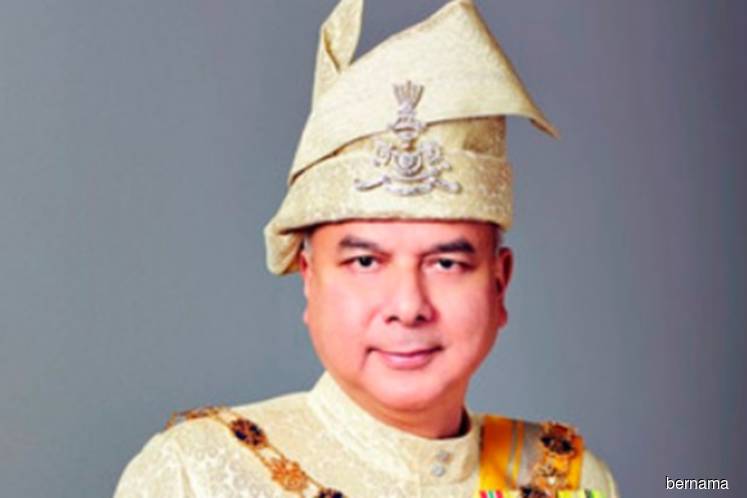 KUALA LUMPUR (Jan 24): Academic excellence and the articulate manner in which he puts forth his views have made the Sultan of Perak, Sultan Nazrin Shah, who was elected as the Deputy Yang di-Pertuan Agong, a highly intellectual and well-respected ruler.
Sultan Nazrin, 62, who has a Doctor of Philosophy in Politics, Economics and Government, will rebuke administrators for any wrongdoing, especially if it involves the people's well-being.
Born on Nov 27, 1956, in George Town, Penang, he also holds a master's degree in Public Administration from Harvard University in the United States and a bachelor's degree in Philosophy, Politics and Economics from Oxford University, England.
His Royal Highness' wisdom can be clearly seen in his every decree as it touches every aspect, whether involving global issues, government administration or people's lives.
Among his most memorable rebukes was during Prophet Muhammad's birthday celebration in Putrajaya last year where he reprimanded leaders for being untrustworthy and having no integrity as to cause the ummah (Muslim community) to be in turmoil.
Sultan Nazrin was proclaimed the 35th Sultan of Perak on May 29, 2014, while the enthronement was held at Istana Iskandariah, Kuala Kangsar, on May 6, 2015.
The eldest son of Almarhum Sultan Azlan Shah and Tuanku Bainun, and a former student of the renowned Malay College Kuala Kangsar (MCKK), he ascended the throne following the passing away of his father on May 28, 2014.
Sultan Nazrin was appointed as the Chancellor of Universiti Malaya on July 16, 2014, and was also made Chancellor of Universiti Sultan Azlan Shah, Kuala Kangsar, after it was upgraded from College Universiti Islam Sultan Azlan Shah in 2016.
Sultan Nazrin married Tuanku Zara Salim, 46, on May 17, 2007, and they have been blessed with a prince, Raja Azlan Muzzaffar Shah, 11, and a princess, Raja Nazira Safya, seven.
On Dec 13, 2016, Sultan Nazrin Shah was elected as the Deputy Yang di-Pertuan Agong.
On Nov 2 last year, he signed a declaration to carry out the duties of the Yang di-Pertuan Agong when Sultan Muhammad V went on leave to undergo treatment.
Behind his assertiveness, Sultan Nazrin is very caring and sensitive about the people's plight as could be seen from his reaction when fireman Muhammad Adib Mohd Kassim died last Dec 17, after suffering serious injuries in a riot at a temple in Seafield, Subang Jaya, in November.
His sympathy was clear when he shed tears while expressing sorrow over the fireman's death when speaking at the presentation of appointment letters to the Penang Islamic Religious Council members, judges and registrar of the Penang Syariah Court.