This article first appeared in The Edge Financial Daily, on May 17, 2018.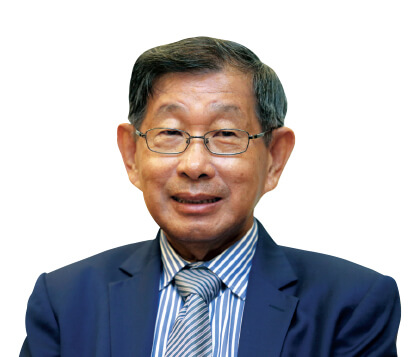 KUALA LUMPUR: The financial year ending Dec 31, 2018 is expected to be a "testing" year for Willowglen MSC Bhd, a supervisory control and data acquisition (Scada) supplier, due to client-induced project delays.
"This year, I am not too sure, it could be quite a testing year. We should be all right in the longer term, [but] in the immediate term, there [could be] not much improvement compared [with] last year, it could be even worse," group managing director Wong Ah Chiew (pic) told reporters, after Willowglen's annual and extraordinary general meetings held here yesterday, when asked about the group's outlook for the year.
This is due mainly to issues in project execution and delaying of awards from clients who are still resolving technical issues, especially those that are infrastructure-related, said Ah Chiew's son Simon, who is also executive director of the group.
Indeed, in a Bursa Malaysia filing yesterday, Willowglen said net profit for its first quarter ended March 31, 2018 (1QFY18) halved to RM2.20 million, from RM4.98 million previously, while revenue contracted 7.12% to RM35.59 million from RM38.32 million.
Earnings per share stood at 0.9 sen, compared with 2.05 sen in the corresponding quarter last year.
In notes accompanying its financial results, the group attributed the weaker quarterly performance to the drop in revenue at its Malaysian operations because of "the delay in [awarding] many projects tendered", reduced margins, and higher manpower expenses.
Ah Chiew, however, expressed confidence that the group will maintain its profitability for FY18 given its order book of over RM130 million, which will sustain it for the year ahead.
Meanwhile, Willowglen is also actively tendering for projects in efforts to replenish its depleting order book, which Ah Chiew said has "dropped quite a lot" from last year due to project completion.
In its current tender book of RM500 million, Willowglen has bid for projects in relatively new areas, such as highways, transportation and power, Simon said.
Willowglen's products and solutions cater to water and sewage treatment plants, the oil and gas sector, condominiums and buildings, and military equipment, to name a few.
In FY17, it turned in a net profit of RM18.72 million, up slightly from RM18.28 million a year ago on the back of higher turnover. Revenue grew 17.7% to RM155.39 million, from RM132 million in FY16.
While more than 70% of its revenue was contributed by its primary market of Singapore, with the balance coming from Malaysia, the group said it will continue its exploration of business opportunities elsewhere, especially in Vietnam, where it commenced operations a year ago.
Ah Chiew added that Willowglen has tendered for several projects in the Philippines, with nothing cast in stone yet, and that the Canadian market will remain a going concern.
He assured that the group will not exit the Indonesian market — where it is involved in trading as well as the provision of hardware and software consulting services — but instead work on restrategising operations there to improve efficiency.
This year, Willowglen will also be investing RM3.25 million in research and development activities for the group, to develop contemporary, enhanced products and software for remote terminal units.
Meanwhile, Ah Chiew debunked earlier rumours of Willowglen's privatisation, following the mandatory takeover offer triggered in September 2017 by his private vehicle New Advent Sdn Bhd when it raised its stake to breach the creeping threshold.
"It was by law that we needed to make the offer to comply with the regulation. It was never our intention to privatise," he said.
Shareholders yesterday approved Willowglen's one-for-one bonus issue of 248 million shares, which is intended to improve liquidity of the counter.
Yesterday, the stock closed unchanged at RM1.15 with a market capitalisation of RM279.83 million.