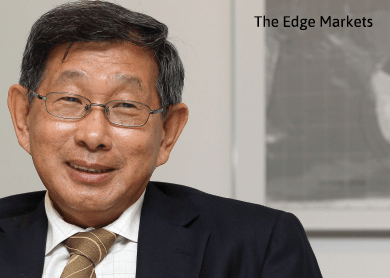 KUALA LUMPUR: Willowglen MSC Bhd, involved in providing supervisory control and data acquisition systems, is looking to acquire a global company in a related field, which will see it expand its business field and geographical reach — in a move to drive future earnings.
In an interview with The Edge Financial Daily, group managing director (MD) Wong Ah Chiew said Willowglen (fundamental: 3.0, valuation: 0.9) is in the final stages of discussion with the other party and hopes to conclude the details in the next two months.
"With this acquisition, we will expand our market to America, as we are currently not present there. In a way, we are trying to be more international now," Wong, who controls 31.5% of Willowglen, said.
"We will also benefit from the company's experience and expertise in oil and gas (O&G) [monitoring], where they have a flow computer technology that is able to not just record data but analyse it. Once we gain a foothold in technology, we will bring it into markets here [in Asia]," he added.
This will aid Willowglen's bid for O&G jobs — including the Refinery and Petrochemical Integrated Development project in Johor — which rake in higher margins compared with other industries.
Presently, Willowglen provides monitoring services to mostly power transmission, water works and treatment plants, as well as railways and building services. Its main markets are Singapore and Malaysia, accounting for 73% and 27% of its revenue.
Wong said Willowglen is looking to purchase a majority and controlling stake in the global outfit. It will also inject funds into the cash- and capital-tight global company, bringing the total acquisition cost up to slightly more than RM10 million.
Relative to Willowglen's revenue and net profit of RM109.8 million and RM17.4 million, respectively, for the financial year ended December (FY14), this is deemed as "quite a major" acquisition.
Nonetheless, it is worth noting that Willowglen had net cash of RM50.89 million as at Dec 31 last year, with zero borrowing. This represented 23% of its RM217.8 million market capitalisation or 21 sen cash per share.
The acquisition will also strengthen Willowglen's research and development (R&D) team to enable better customisation of solutions for its clients, handle bigger projects with faster delivery and help save some of its internal R&D costs which alone stood at RM2.16 million last year.
"We are gearing up for more business and a bigger turnover, some of which are actually coming and for some we are already recognising ... that will be reflected in our turnover this year," Wong said.
He added that it is crucial for Willowglen to have a number of projects at hand to ensure its manpower — which has seen an increase of about 40% in the past two years, put in place for future growth — is deployed efficiently.
The increase in manpower cost and R&D expense put a slight strain on Willowglen's bottom line last year.
Additionally, the delay in two major local projects worth over RM20 million, which Willowglen was supposed to recognise, did not help in this regard. Nonetheless, this will be recognised this or next year, Wong said.
For FY14, the company's net profit fell 10% to RM109.8 million, while its revenue grew 7% to RM17.4 million.
"We should do better this year. For FY15, we are looking at a 15% to 20% growth for both our revenue and net profit. Overall, we think we can have a net profit margin of 20%," Wong said. Willowglen's net profit margin hovered between 16% and 19% in the past five years.
Willowglen's order book currently stands at RM160 million, of which 70% comes from Singapore, and will keep it busy for one and a half years.
In just the past two months, Willowglen have obtained a slew of contracts from Singapore, totalling almost RM30 million. They include jobs from the Public Utilities Board, PowerGas Ltd and SP PowerAssets Ltd.
Meanwhile, the company is tendering for jobs totalling RM300 million and is confident of getting 40% of the number of jobs tendered.
"We are also trying to participate in some of the major government projects, which we have been lagging in the past, having focused on mostly private projects," Wong said.
Admittedly, Wong said Willowglen is "hungrier" for growth now.
Wong is the former MD of PJ Development Holdings Bhd and the brother of OSK Holdings Bhd group MD and chief executive officer Tan Sri Ong Leong Huat.
Wong was redesignated from non-executive director to MD of Willowglen in August 2013, taking over from Puan Sri Khor Chai Moi, Ong's wife.
As at March 9, OSK Capital Partners Sdn Bhd had a direct stake of 12.72% in Willowglen, while OSK Ventures International Bhd and OSK Equity Holdings Sdn Bhd had indirect stakes of 16.96% each.
Shares in Willowglen — which were highlighted as Insider Asia's stock pick last October — have been gaining momentum of late, rising to an all-time intraday high of 97 sen on April 14.
Wong acknowledged the company had garnered interest. "With oil prices and O&G shares falling, perhaps some are now looking into technology stocks, especially some of these niche and small paid-up capital ones."
In the past four years, Willowglen has recorded a compound annual growth rate of 19.14% in revenue and 16.91% in net profit.
From FY10 to FY14, its revenue almost doubled from RM54.47 million to RM109.75 million in FY14, while the net profit rose from RM9.32 million to RM17.41 million.
Based on its closing price of 89.5 sen and FY14 earnings per share of 7.15 sen, the shares traded at a historical price-earnings ratio of 12.5 times.
Meanwhile, based on dividend per share of two sen last year and its closing price of 89.5 sen, the dividend yield was 2.2%.
The counter had a market capitalisation of RM217.8 million.
This article first appeared in The Edge Financial Daily, on April 27, 2015.