This article first appeared in Capital, The Edge Malaysia Weekly, on May 3, 2021 - May 09, 2021.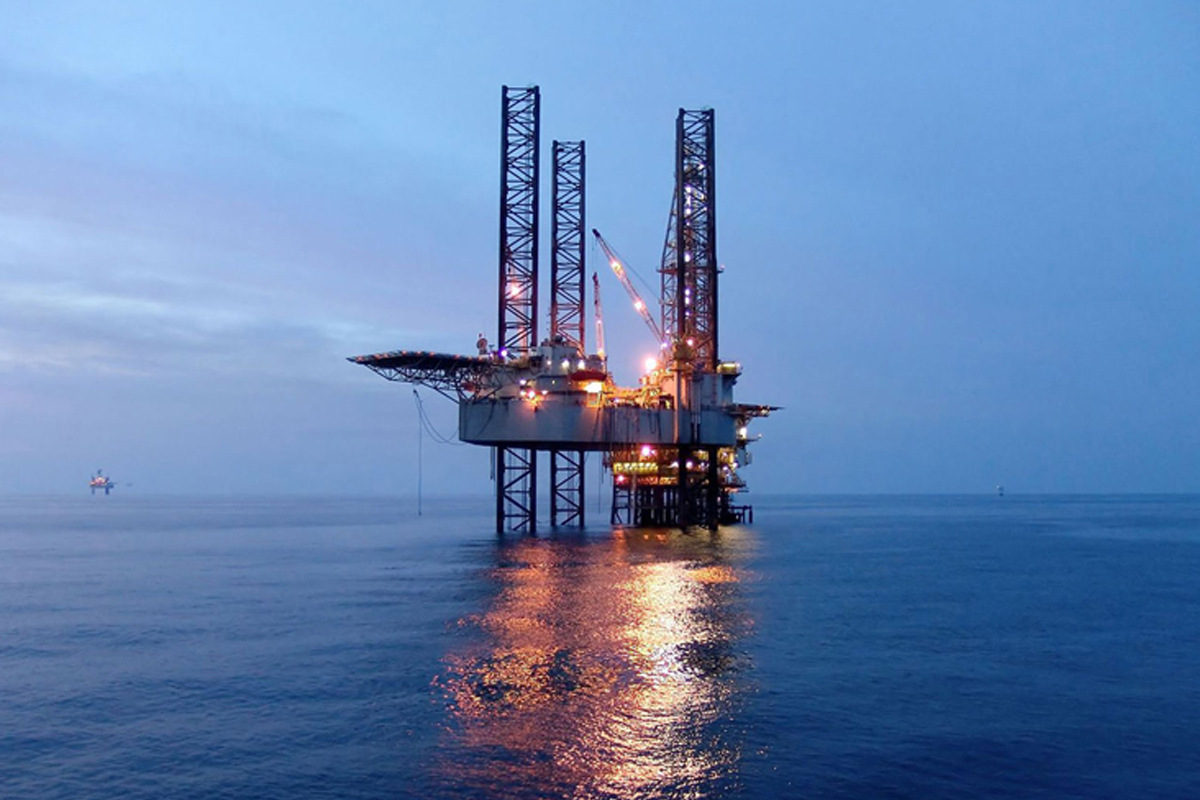 THE recovery in oil prices — supported by producer supply cuts and optimism that the vaccine rollout will drive demand — is not reflected in the current valuations of local oil and gas (O&G) stocks.
Over the past 12 months, the benchmark Brent crude oil price has jumped more than 2½ times to US$67 from US$25 per barrel. But Dialog Group Bhd, an O&G stock favoured by research analysts and investors, saw its share price drop 7% during the period.
Meanwhile, other prominent O&G players such as Yinson Holdings Bhd, Serba Dinamik Holdings Bhd, Malaysia Marine and Heavy Engineering Holdings Bhd (MMHE) and Dayang Enterprise Holdings Bhd saw their share prices gain between 2% and 15%.
Although some O&G counters have had a few good runs on their own in the past year, their rallies were largely short-lived. In fact, most of them have been in correction mode since March.
While contract flows are expected to improve this year, industry players are not carried away as they do not expect a full-blown, across-the-board recovery. Nevertheless, a stabilised oil price is no doubt a saving grace for the O&G firms, many of which could say the worst is over for the industry for a few reasons.
As it is, the oil majors are highly unlikely to cut their capital expenditure (capex) any further. In fact, there is an increasing view that they will raise their budgets after five years of cutting down on capex.
The steady oil price against the backdrop of bullish oil demand also suggests that capex may be on the rise going forward.
But the question is, why is market sentiment still cautious? Why are investors not convinced by the recovery of O&G stocks?
Maybank Investment Bank Research associate director of research and O&G analyst Liaw Thong Jung points out that the sector has recovered well since May last year, when the Organization of the Petroleum Exporting Countries and its allies (Opec+) came back to rebalance the oil market by managing the supply side of it. "They have done quite well on that, for demand continues to recover, while the oil price continues its rise. The concerns now are the emergence of a new Covid-19 wave, which would dampen demand expectation, as well as managing the discipline and compliance of its members," he tells The Edge.
Liaw stresses that the importance of the Opec+ alliance will be crucial in shaping and managing oil supply to ensure that the prices remain at a sustainable level. "If oil prices can sustain at the US$50 to US$60 per barrel level, it will be conducive for the O&G sector as a whole," he notes.
"We reckon that the current oil price level is decent, to put it into context to spur investment. A stable oil price with minimal volatility will encourage budget management and investment activities."
Liaw says O&G stocks are currently experiencing a minor correction because investors are concerned about a resurgence of Covid-19 cases, which will affect economic activity and oil demand. Therefore, investors need to take a view, and his advice is to be selective and buy the quality ones.
Jim Tan Kay Zhuin, group chief operating officer of T7 Global Bhd, believes that oil prices have stabilised, with oil majors resuming their capital and operational expenditures, albeit in a more cautious mode. "Things are normalising and we expect the industry to head towards a positive direction due to the rollout of vaccines across the globe. We expect demand for O&G and its related services to gradually increase over the next five years," he tells The Edge.
National oil major Petroliam Nasional Bhd (Petronas) is expected to spend between RM40 billion and RM45 billion in annual capex over the next five years, based on its projection of oil prices and outlook on the industry. In late February, Petronas president and CEO Tengku Muhammad Taufik Aziz reportedly said the oil giant planned to spend 55% of its annual capex on domestic investments, with the remainder on international ones.
A back-of-the-envelope calculation shows that Petronas is targeting to allocate capex of between RM22 billion and RM25 billion to its Malaysian operations, which is higher than the RM17 billion it spent last year.
According to the Petronas Activity Outlook 2021-23, the contracts outlook mainly comprises Pan-Malaysia contracts, integrated downstream contracts, integrated upstream and downstream contracts, as well as upstream and downstream individual contracts. "As many of these contracts are due for re-tendering in the period of 2021-2023, this would be an opportune time for players to strategise on resources, new technology offerings and strategic partnerships, while maintaining the highest degree of efficiency in performing jobs," says the report.
Good time to look at O&G stocks
While institutional investors have been shying away from oil and gas services and equipment (OGSE) companies for the past year, T7 Global's Tan is of the view that perhaps it is time for them to look at the O&G sector. "For T7 Global, we hope our transformation plans in the coming year will be fruitful and from there deserve a rerating from the investing community," he says.
T7 Global is an O&G service provider in the areas of offshore maintenance, hook-up and commissioning, and well services. Last year, the group announced a 27-month engineering, procurement, construction, installation and commissioning (EPCIC) of a mobile offshore production unit (MOPU), for a leasing period of 10 years ending in 2032, to Petronas Carigali Sdn Bhd.
Going forward, Tan foresees that Opec will stick to its oil market balancing strategy by maintaining production cuts. "A slight adjustment in oil production output from some of Opec+ members is expected, but it will be minimal. Opec's crude oil production is expected to remain at around 28 million barrels per day."
However, he cautions that if oil prices drop below US$60 per barrel, there may be another rebalancing of capex plans by oil majors. "But we do believe the current oil price is sustainable moving forward and it is expected to hover at this range," he says.
Given the stabilisation of oil prices, an O&G analyst with a local bank-backed research house concurs that it is a good time to look at O&G stocks again, especially the upstream services players that are experiencing a share price retracement lately. "The O&G sector is always cyclical and oil prices will always be a major factor when it comes to the operating environment for the industry players. Hence, share prices will also be relatively volatile," he says.
The analyst adds that investors should see some earnings recovery on the back of higher activities compared with 2020. "Note that last year was affected by the Movement Control Order period and oil majors have pulled back activities in response to the sudden plunge in oil prices. With the stabilisation of oil prices, we will see activities pick up.
"I think we will see a better bottom line backed by higher revenue selectively. However, some asset-heavy companies could still be in losses this year if they could not achieve breakeven utilisation. Despite the recovery in activity level, it may not return to pre-Covid-19 levels this year."
One positive development is that more O&G contracts are expected to be awarded in the second half of this year. In a March report, AmInvestment Bank Research says new contract awards for Malaysian operators declined 42% year on year to RM6.6 billion between October and December last year.
"New project rollouts were still sluggish in the fourth quarter of 2020, as fresh jobs fell 32% y-o-y to only RM1.5 billion. Nevertheless, we note that this was still better than the three-year low of RM569 million in the first quarter of 2020, which underpins our view that the worst of the Covid-19 impact is behind us amid prospects of stronger order flows in the second half of this year," it adds.
Counters that are likely to shine again
Maybank IB Research likes O&G companies that are resilient, have proved able to withstand cycles and offer good balance sheets, with strong management and growth prospects.
"Today, some of the O&G companies are still struggling to recover due to their highly leveraged financials, which impede their ability to grow and ride on an up cycle. Their immediate job is to de-gear and recapitalise," says Liaw.
He is of the view that good O&G stocks include Dialog, Yinson, MMHE, Velesto Energy Bhd and Wah Seong Corp Bhd. "These companies have proved that they could ride through the down cycle. They didn't really suffer much in terms of earnings.
"If you look at their balance sheets, some of them are pretty decent now. If oil prices can sustain at the current level or even go up higher, I believe these companies will recover faster and benefit more than their peers," he says.
Meanwhile, O&G players such as Sapura Energy Bhd and Bumi Armada Bhd may need more time to recover due to their balance sheet concerns.
Acknowledging that the past two years have been challenging for most OGSE companies, T7 Global's Tan remains hopeful that there will be more jobs coming up in the next few years due to sustainable oil demand. "As the industry adapts to the new norms, things have normalised and I believe the rest will fall into place.
"Moving forward, we expect oil majors to gradually increase their expenditure plans, which will benefit OGSE companies," he says.
Given that T7 Global is optimistic about O&G as a long-term play, Tan highlights that the group has invested heavily in its MOPU as a key asset of its energy portfolio, which will provide recurring income in the next 10 years. He opines that the O&G firms that survived the Covid-19 pandemic, including T7 Global, are transitioning into leaner, more efficient and dynamic companies to be able to participate in the renaissance of the energy industry.
"We are looking to diversify our investment into new energy such as clean and renewable energy, which will allow us to reduce our dependence on O&G. We believe we hit rock bottom in 2020 and we expect to return to pre-Covid-19 profitability levels in the near future," he says.
At the moment, he adds, most activities are expected to happen in the area of maintenance and decommissioning services for local OGSE companies due to the ageing profile of most platforms in Malaysia.
As the country is anticipated to gradually ramp up oil production levels in accordance with the Opec+ deal, the O&G analyst with the local bank-backed research house says upstream maintenance players stand a good chance of delivering better bottom lines given their asset-light business models, as they tend to benefit from a recovery in activities along the value chain.
"We reckon that the Petronas Activity Outlook 2021-23 is established based on US$40 per barrel level. So, if oil prices fall below that level continuously, we will see weaker-than-expected guidance. Currently, we believe oil prices will average at US$58 to US$60 per barrel in 2021/22, thus there is some upside revision risk to the guidance," he notes.
The analyst also highlights that some service providers have undergone quite a steep selldown over the past month. "If you believe these players can deliver better earnings this year, they are actually trading at fairly attractive valuations in terms of price-earnings ratio. The risks will be weaker-than-expected margins and a slowdown in activity level."
The steady climb of crude oil prices from sub-zero to more than US$60 per barrel over the past 12 months is probably akin to the light at the end of the tunnel. However, the volatility of crude oil prices in recent years have dampened the appetite for O&G stocks in general.
Given the wide short-term swings in oil prices since 2018, many O&G companies have experienced situations where before they can demonstrate steady earnings growth, the industry slips back into the doldrums again due to yet another drop in oil prices.
Thus, it may take time for the current oil price recovery to win back investors' interest in O&G stocks, and to convince them that the upward momentum is sustainable for at least a couple of years.