This article first appeared in The Edge Malaysia Weekly, on February 17, 2020 - February 23, 2020.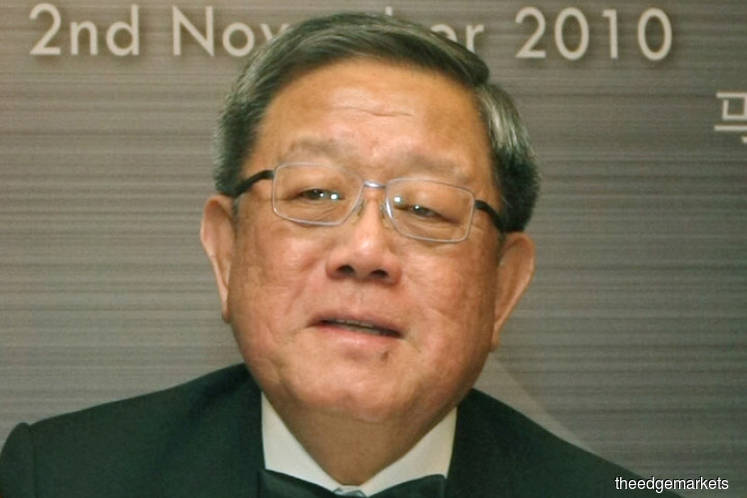 Cheng has a 34.63% stake in LICB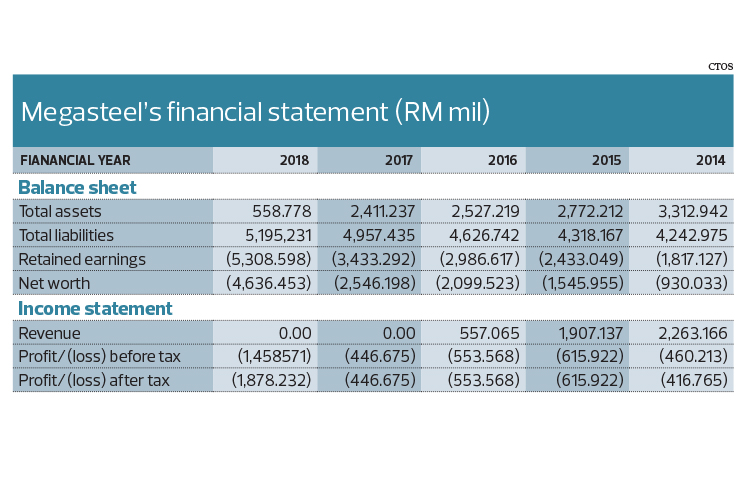 LION Industries Corp Bhd (LICB), which is taking over the assets of beleaguered  Megasteel Sdn Bhd, is understood to be looking to hire top-level executives and commence flat steel operations by the fourth quarter of this year, sources familiar with the matter tell The Edge.
While executives of LICB seem optimistic about the new venture, many industry observers are sceptical.
To recap, LICB's long steel products are mainly used in the construction industry while Megasteel utilised its assets to make hot rolled coils (HRC). HRC are used by downstream players to make hot rolled pickled and oiled coils, cold rolled coils, galvanised coils, colour-coated coils as well as flat steel products that are used in automobiles and electrical appliances.
"We don't know what sort of changes Tan Sri William (Cheng Heng Jem) has planned but the operating environment from when Megasteel was shut down (in August 2016) is still challenging," one flat steel industry senior executive says. Cheng is a major shareholder of LICB.
The executive adds that companies such as Formosa Ha Tinh Steel Corp of Vietnam and PT Krakatau Posco of Indonesia have become more entrenched locally after  Megasteel ceased operations.
Formosa Ha Tinh Steel Corp is backed by Taiwanese conglomerate Formosa Plastics Group while Krakatau Posco is backed by South Korean giant Posco International Corp, which is based in Pohang, South Korea.
Under the Asean Free Trade Area, there are no restrictions for HRC to be brought into Malaysia from these countries.
An industry source familiar with the Lion group says, "The settlement with Megasteel's creditors enables LICB to start on a clean slate," he says.
"The Lion group is targeting to supply its products to the Southeast Asian market, and substitute imports in this market. High-grade steel for stringent applications is largely imported from Japan and South Korea. The competition for this niche market is relatively low as compared to conventional steel for general applications. Under Asean ATIGA (Asean Trade in Goods Agreement), there is no import tariff in most steel products among Asean countries," he explains.
The question is, will LICB thrive with the flat steel business when two other companies within the Lion group in the same sector have folded?
The source familiar with Lion group adds, "The current government is very supportive of the manufacturing sector and measures to encourage and support the domestic steel industry will enable our Malaysian steel mills to compete on a level playing field with foreign producers.
"There are plans to build a blast furnace with a capacity to produce three million tonnes of hot metal per annum," he adds.
The Lion group did not respond to queries sent by The Edge.
Two other Lion companies adversely impacted
Cheng has 34.63% equity interest or 235.49 million shares in LICB.
Megasteel's shareholders are Lion Corp Bhd (LCB) with a 69.79% stake and Lion Diversified Holdings Bhd (LDHB) with 30.21%. Cheng controlled both LCB and LDHB and held 69.44% and 49.04% respectively in them before they were delisted.
Both companies seem to have been dragged down by Megasteel.
LCB was delisted in October 2016 after falling into the cash-strapped Practice Note 17 (PN17) category in October 2013. In its last annual report, which was for FY2015, LCB says, "A subsidiary of the company, Megasteel, had exceeded the credit terms granted to it by its creditors … Megasteel has entered into deferral payment plans, formulating payment strategies and refinancing balances with these creditors. However, Megasteel did not fulfil the obligations under these arrangements."
LDHB's disclosures were more telling. It was delisted in April 2018 after it fell into PN17 category in August 2016. In its FY2017 annual report, LDHB said: "The group has a significant concentration of credit risk in the form of trade receivable due from Megasteel, constituting approximately 93.2% of the total gross trade receivables balances as at the reporting date."
It goes on to say that "Megasteel has defaulted on its borrowings, hence, indicating significant uncertainty exists over the recoverability of the balance of the amount due from Megasteel. Except for the amount due from Megasteel, the group has no other significant concentration of credit risk that may arise from exposure to a single debtor or to groups of debtors."
Megasteel's last recorded financial performance — for the year ended June 2018 — saw the company suffering an after-tax loss of RM1.88 billion without generating any revenue as operations had ceased. For the year ended June 2017, Megasteel suffered an after-tax loss of RM446.67 million without any revenue generated as well.
For the year ended June 2018,  Megasteel had total liabilities of RM5.19 billion and only RM558.78 million in total assets. It is also worth noting that current liabilities as at end-June 2018 stood at RM5 billion.
To put things in perspective, as at end-June 2018, Megasteel had accumulated losses of RM5.31 billion, up from RM3.43 billion at end-June 2017.
The proposal to venture into the flat steel business was voted on by LICB shareholders in late November last year. It got the green light with 55.34% of shareholders (54.55 million shares) voting for the diversification and 44.66% (44.03 million shares) against it.
In a nutshell, LICB's plan entailed acquiring Megasteel's assets and settling its debts. In July 2018, when the plan was mooted, LICB said, "With the recovery of steel prices across the globe, LICB may be able to expand its steel manufacturing operation from long products to include flat products … The proposals are expected to contribute to the future earnings of the group."
The key features of the deal include acquiring Megasteel's flat steel plant in Banting, Selangor, for RM537.7 million cash and other unencumbered assets for RM24.5 million cash, paying RM8.5 million to secured lenders (at two sen for every RM1 debt) and settling a claim from state-controlled utility giant Tenaga Nasional Bhd for RM35.8 million.
In total, LICB's offer to take over Megasteel's assets was RM638 million.
When the deal was first announced in July 2018, LICB's stock was trading at about 80 sen. It had been trading below 60 sen since November 2018 and below 40 sen since August last year. It closed at 39.5 sen last Thursday, giving the company a market capitalisation of RM268.9 million.
LICB has suffered losses for the past four financial quarters. For the first three months of the financial year ending June 2020, LICB posted a net loss of RM110.62 million from RM656.40 million in sales. In the previous corresponding period, it registered a net profit of RM19.01 million from RM926.31 million in revenue.
As at end-September last year, LICB had deposits, cash and bank balances of RM324.68 million, while on the other side of the balance sheet, it had short-term borrowings of RM121.48 million and no long-term debt commitments.
In its note, LICB says its "steel division recorded a lower revenue of RM580 million compared to RM819 million in the same period last year. The lower revenue was mainly due to the lower selling prices. Accordingly, the division reported a loss from operations of RM76.6 million against a profit of RM33.3 million last year due to a lower profit margin."
It is also worth noting that LICB divested its 50% stake in Singapore-based Angkasa Amsteel Pte Ltd for S$26.65 million (RM80.9 million) in January last year to raise funds for the flat steel business venture.
Certainly, market watchers and shareholders will be observing LICB closely to see whether its flat steel venture will bear fruit.