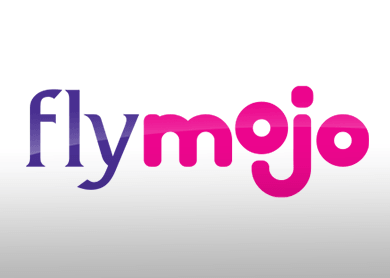 KUALA LUMPUR: Malaysian skies will soon see the addition of new start-up flymojo's colours as the full service carrier, which will operate out of the Senai Airport in Johor and the Kota Kinabalu Airport in Sabah, is slated to start operations in October 2015.
But CIMB Research analyst Gan Jian Bo is sounding alarm bells over the likelihood that existing airlines' yields — already under pressure after consumers were spooked by the spate of aircraft disasters in this region — would be compressed further due to overcapacity when flymojo comes on board.
The new airline, operated by Fly Mojo Sdn Bhd, signed a letter of intent last Tuesday with Canada's Bombardier Commercial Aircraft to purchase 20 SC100 aircraft for US$1.47 billion (RM5.45 billion), with an option for another 20, which would up the value of the deal to US$2.94 billion. It plans to fly under-served routes.
"This year should have been one of capacity rationalisation for the aviation sector, led by Malaysian Airline System Bhd (MAS), which is undergoing restructuring and cutting unprofitable routes, and AirAsia Bhd's decision to renegotiate slower delivery of some of its new aircraft while it diverts its extra capacity to associates based overseas," he told The Edge Financial Daily.
"So we were hoping that yields for airlines would improve because of that. But with a new player expected to come onstream this year, it puts that hope for capacity rationalisation at risk," said Gan.
He pointed out that Malaysia's aviation space is also expected to see additional capacity from Indonesia's Lion Air Group. Lion Air's subsidiaries — Thai Lion Air and Malindo Air — are mulling the expansion of their fleet with 21 new B373-800s in 2015.
He also noted that between Wings Air — another Lion Air subsidiary — and Malindo, there may be another addition of a dozen ATR-600 turboprops.
Gan said low-cost carrier group AirAsia (fundamental: 0.2; valuation: 0.6) took a hit to its earnings after new players entered the "cut-throat" aviation market previously, citing Malindo Air's introduction in March 2013 as a prime example.
In a report dated March 18, CIMB Research highlighted how AirAsia saw its revenue per unit of available seat kilometres (Rask) decline — and it has not recovered — since Malindo's first flight.
"Rask stood at 16.42 sen in the fourth quarter of 2012 [4Q12], but was 16% lower at 13.73 sen in 4Q14. Although AirAsia attempted to increase yields in 4Q14, passengers were spoilt for choice in an environment of overcapacity, resulting in a 6% drop in load factor and very minimal Rask improvement," it said.
Based on AirAsia's experience alone, Gan said no one should dismiss flymojo's potential impact on the local aviation sector. Furthermore, he expects flymojo's routes to overlap with AirAsia's as demand for a premium service on non-trunk routes is limited. 
Currently, AirAsia has 15% of its seat capacity allocated to Kota Kinabalu and 7% to Johor Baru.
Ambank Research analyst Hafriz Hezry Harihodin, however, said the additional capacity that will come with flymojo will not be sufficient to "rock the boat".
"Even after full delivery of flymojo's 20 aircraft, it'll just account for well below 10% of existing capacity. Bear in mind that this incremental capacity from flymojo will only trickle into the system over a number of years," Hafriz said.
Further, he said, there is a distinction between the introduction of flymojo and Malindo Air. Hence, he is not overly concerned over pressure on ticket prices and yields.
"In the case of Malindo Air, it was competing head on with incumbent airlines at the Kuala Lumpur International Airport. This, in turn, triggered aggressiveness from MAS, which happened to be running its fleet at extremely low utilisation back then. Naturally, there was a massive ramp-up in capacity outlay to compete.
"Given that MAS had a sizeable capacity, AirAsia reacted and hence a "price war" broke out. The dynamics between the entry of flymojo and Malindo Air are very different," Hafriz said.
flymojo, he pointed out, is planning to operate as a full-service airline as it saw that lowering fares in low-cost territories had proven to be unsustainable.
The airline intends to position itself "between a hybrid and premium full-service product", as this paper reported, quoting Fly Mojo managing director Datuk Janardhanan Gopala Krishnan, on March 18.
"We are finalising the routes, which will determine the kind of products that we will roll out. But definitely [the airline] will not be a low-cost or super-premium. It will be closer to a full-service carrier," he had said.
Hafriz said a new airline would usually offer discounted fares initially to create awareness of its brand and gain traffic, and that some mild pressure on fares can be expected, but that this would be specific to routes it will undertake at the hubs it will operate from.
Even so, flymojo's capacity is still "extremely small" to trigger a big reaction from incumbents, "especially since it is operating from secondary hubs".
"The fact that it is using a smaller aircraft suggests it may focus on niche markets rather than entering into full-blown competition for major routes," he added.
Whether flymojo poses any real threat to other airlines or not will depend on its routes — which are yet to be announced — and its future growth plans. But, for now at least, it appears that consumers and airport operators are the only clear gainers as air travel choices expand and air traffic grows.
---
The Edge Research's fundamental score reflects a company's profitability and balance sheet strength, calculated based on historical numbers. The valuation score determines if a stock is attractively valued or not, also based on historical numbers. A score of 3 suggests strong fundamentals and attractive valuations. Go to www.theedgemarkets.com for more details on a company's financial dashboard.
This article first appeared in The Edge Financial Daily, on March 23, 2015.