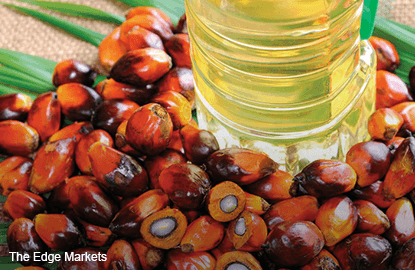 This article first appeared in The Edge Malaysia Weekly, on October 19 - 25, 2015.
HARD times following the demise of the commodity boom are bringing the world's two largest palm oil producers together once again. With the crude palm oil (CPO) price trending at the subdued RM2,200 per tonne level, Malaysia and Indonesia have worked to establish the Council of Palm Oil Producing Countries (CPOPC).
So far, planters on the ground are unenthusiastic about the impact the new council can have.
"I don't know much about the new council," says a Sarawak-based planter with upstream and downstream operations, when asked about the CPOPC.
Another plantation player, who has over 15,000ha of planted area across Malaysia, tells The Edge, "It [CPOPC] won't work. There is a lot of talk and very little action when it comes to this kind of organisation. Is it going to be like a cartel?"
Such a cold response to the CPOPC is not unexpected, and the questions raised about it are valid. Neither the formation of the CPOPC nor its intended purpose are new. The idea that a relationship of rivalry between the two countries can be turned into one of alliance has been mooted since 2006 – with no tangible results to speak of.
The CPOPC wants to stabilise the CPO price, manage stockpiles, set new industry standards and work together against the international anti-palm oil lobby. However, the structure of the CPOPC and how it is going to tackle some of the industry's challenges are not known. Observers have drawn comparisons between the CPOPC and other multinational coalitions like the International Tripartite Rubber Organization (ITRO) and the Organization of the Petroleum Exporting Countries (Opec).
Like the CPOPC, ITRO was formed in 2001, during a time of depressed natural rubber prices. The aim was to boost international rubber prices through sales and stock management. In 2002, ITRO committed to reducing production by 4% and exports by 10% to support the natural rubber price. That year, the average rubber price increased 28.7% to reach 292 sen per kg, the highest level since 1996. Again in 2009, ITRO nations agreed to cut exports by 915,000 tonnes and not sell rubber at below US$1,350 per tonne to lift the natural rubber price.
Opec, meanwhile, was formed in 1960, with the mandate to coordinate and unify petroleum policies among member countries and to ensure the stabilisation of oil markets. Throughout its history, Opec has used measures such as oil embargoes and production quotas to influence global oil prices.
Managing or stabilising CPO prices through production and stockpiles, though, would prove to be trickier for the CPOPC, say industry experts.
"In the case of rubber, it is possible to limit exports in two ways, neither of which is readily available to palm oil producers. Rubber producers can stop tapping without harming the trees, and rubber can be stored locally for long periods.
"In contrast, oil palms need to be harvested when the fruit on the bunches is ripe, and since oil palms are harvested throughout the year, the tanks at the mills fill up daily and have to be emptied regularly to be prepared for the next day's production," says James Fry, chairman of agribusiness research firm LMC International Ltd.
Ivy Ng, a research analyst with CIMB Research, adds, "Trees are not like oil rigs. You cannot tell them what to do. There are many factors that come into play — the weather, the prices of competing edible oils and stock levels."
This is not to say the CPOPC, whose members control over 80% of the global palm oil market, will be completely powerless in influencing the CPO price.
Fry says there are practical measures the CPOPC can carry out — funding more tank capacity to limit downward pressure on prices when stocks are seasonally high, having properly funded domestic biodiesel mandates and having coordinated replanting programmes between the two countries.
"There would be undoubted benefits, both in reducing output from the areas that are replanted (and thus helping to lift prices) and in ensuring that overage areas are replanted with the best oil palm varieties (boosting profitability of oil palm growers in the long run), if the CPOPC could promote coordinated replanting schemes and incentives in both countries," he continues.
In that sense, the CPOPC can put an end to current competitive policies in the palm oil sector used by the two countries. For example, Indonesia imposed a new export levy on palm oil producers in July 2015 and is pushing towards its B20 target in 2016 to increase consumption of CPO.
Meanwhile, when CPO stockpiles soared to 2.49 million tonnes in August, Malaysia moved quickly to try and stem its increase. This month alone, it has agreed with Indonesia to introduce a RM100 million replanting programme from October to December 2015 for planters nationwide and to impose a temporary restriction on CPO imports. It also wants to implement its B7 biodiesel mandate by the end of the month.
TH Plantations Bhd CEO Datuk Zainal Azwar Zainal Aminuddin says, "It is vital that member countries do not compete against each other in developing new markets and meeting the global demand for palm oil. The market is sufficient for the two major players ... Instead, the focus should be on collaborating against other competing vegetable oils."
Apart from stabilising the CPO price, environmentalists are worried that a cartel in the industry with its apparent desire to set "new standards" and lobby against palm oil opponents will allow it to do away with environmentally friendly production practices. Indonesia pulled out from the Roundtable on Sustainable Palm Oil (RSPO) this month and the CPOPC has already said it will drop the "no deforestation" pledges made by major palm oil  companies in favour of a joint set of standards proposed by Indonesia and Malaysia.
Whether these new standards can match up to RSPO's is yet to be seen. A failure to do so may come at the risk of losing more eco-conscious consumers. The CPOPC will have to balance between the interests of planters and demands of environmentalists.
Prime Minister Datuk Seri Najib Razak says the CPOPC is a triumph of bilateral relations. The council now has to prove that it is much more than that.