This article first appeared in City & Country, The Edge Malaysia Weekly, on May 25, 2020 - May 31, 2020.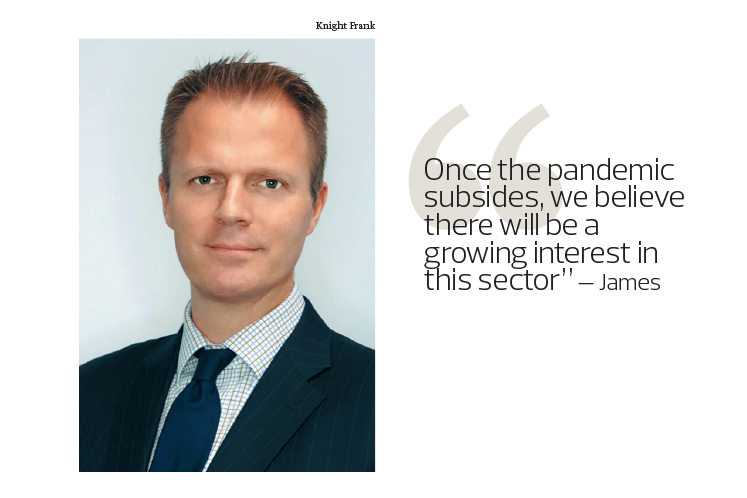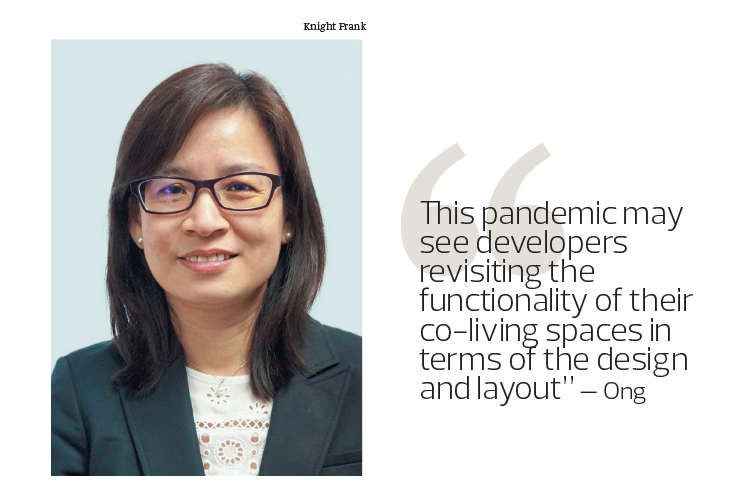 Click / Tap image to enlarge

Click / Tap image to enlarge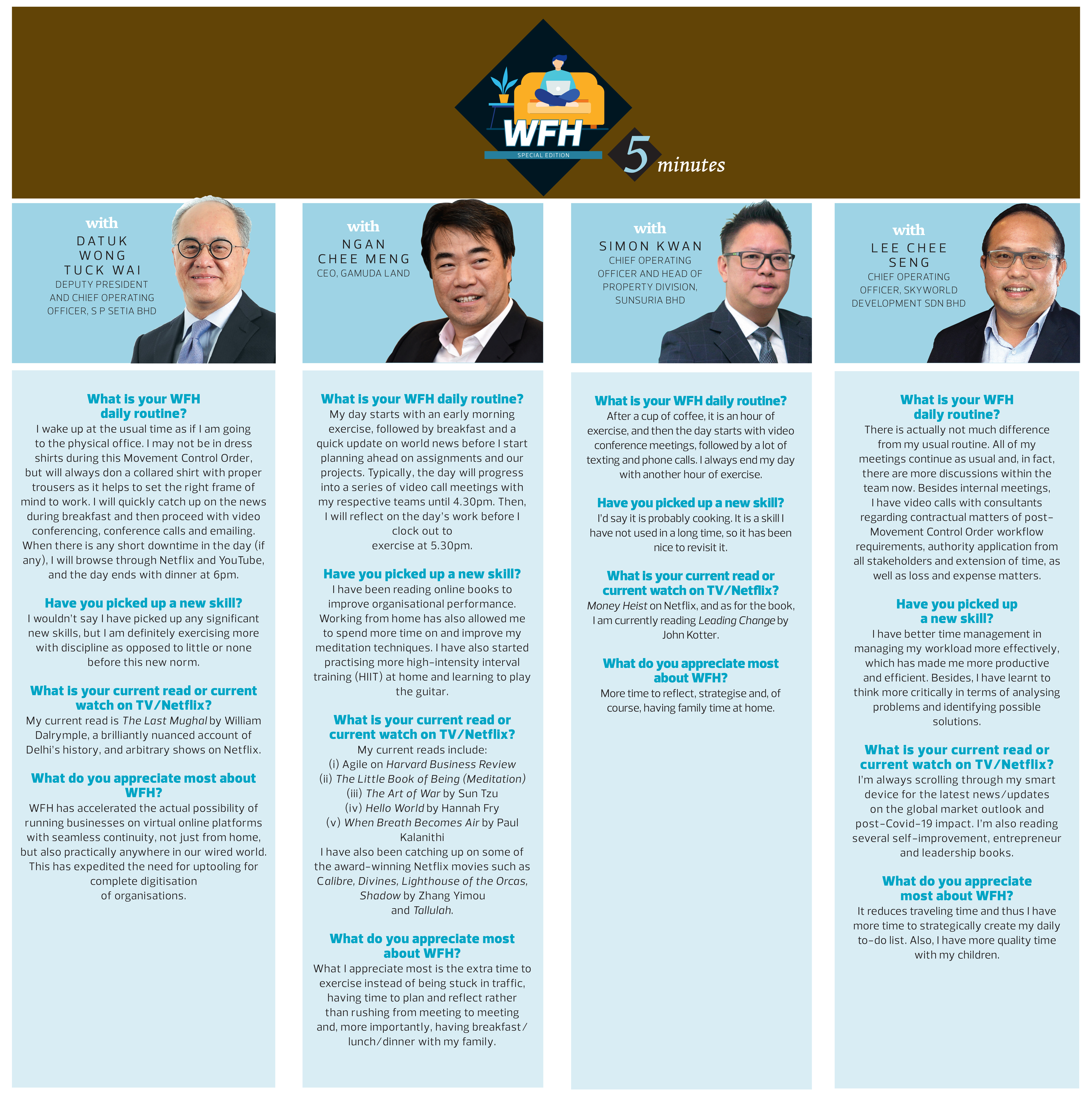 Co-living is increasingly gaining popularity, particularly in large, expensive, international cities and among the millennials and Generation Z who have grown up with technology, social media and the sharing economy.
According to a Knight Frank Malaysia report published on May 13, titled "Malaysia Commercial Real Estate Investment Sentiment Survey 2020: Alternative Investment — Co-living",  58% of the respondents polled in the Fund/REIT manager category are exploring and planning to develop co-living or student accommodation.
In light of the Covid-19 pandemic, Knight Frank had asked the views of developers or investors who had expressed interest in exploring co-living accommodation as an alternative asset class to better understand the impact of the outbreak on their investment evaluation, as well as the emerging trends in this niche segment.
As younger people nowadays are more open to the ideas of collaboration and community, the concept of co-living, which is similar to co-working, is becoming popular. Both concepts take a novel approach to people's daily activities, and co-working is evolving to combine co-living.
Housing in urban areas and major cities in Malaysia are highly unaffordable as the growth in income cannot keep up with the rise in house prices. "The speed of urbanisation, along with the rising costs of living in the country, has led the millennials and Generation Z to rethink home ownership, as they have different values and lifestyles and tend to choose experiences over possessions," the report says.
Additionally, co-living offers a flexible lifestyle without no worry about a mortgage. "Unlike conventional rental arrangements, the hassle-free type of accommodation makes it an attractive proposition to people who move from city to city due to work or personal reasons," it adds.
"The accommodation, which is usually furnished, comes with value-added facilities and amenities such as high-speed WiFi, gymnasium, communal lounge, shared kitchen and dining area, co-working space, laundry and housekeeping services."
Knight Frank Malaysia executive director of capital markets James Buckley notes, however, that co-living occupancy rates will be impacted during this unprecedented time as social distan­cing is difficult when one is sharing a home with others, some of whom may be strangers or transient renters. "This drop in occupancy is likely to be short-lived and once the pandemic subsides, we believe there will be a growing interest in this sector," he adds.
"With safety and health of residents being high on the priority list of operators, hygiene of communal spaces is of utmost importance at all times. This pandemic may see developers revisiting the functionality of their co-living spaces in terms of the design and layout, especially in communal areas and shared facilities," says Knight Frank Malaysia executive director of research and consultancy Judy Ong.
Despite sharing many similarities with a student house, co-living combines many other aspects such as a sense of community, sustainability and a collaborative economy. In Malaysia, the concept of co-living is still at an early stage where there is no dominant player in the market segment.
"The only prominent co-living space located within the Klang Valley is Tan & Tan Developments Bhd's [email protected] Residence (previously known as Co-Coon [email protected] Residences), which offers a total of 174 rooms spread across 20 floors. Other existing co-living accommodation are generally small-scale and operate from multiple conventional shopoffice or terrace house units," it says.
Co-living operators are faced with many challenges as they have to provide decent accommodation with a high level of service at affordable and reasonable prices to the younger and mobile workforce.
With the right timing post Covid-19, however, co-living will provide an opportunity for key players to secure a first-mover advantage in the largely untapped market. "However, developers or investors must critically evaluate the characteristics of their proposed developments or investment assets amid prevailing market sentiments before venturing into this niche segment, taking into consideration the applicable development, refurbishment and repurposing costs," it says.
"The demand for better living conditions with proximity to rail transportation networks along with more innovative methods to cater for an increasing urban population may enhance the co-living sector."