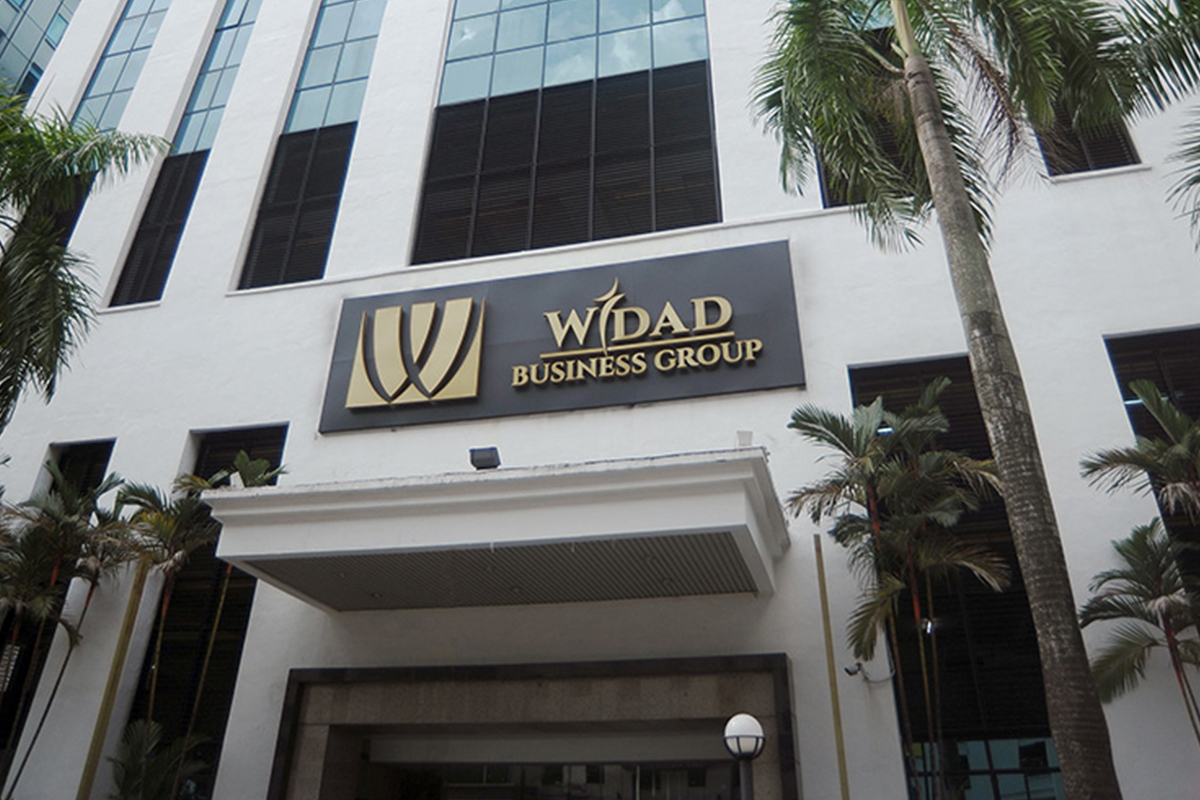 KUALA LUMPUR (Jan 25): Widad Group Bhd's shares have been actively traded via off-market transactions over the past three months.
A whopping 1.06 billion shares in Widad worth RM578.86 million have been traded in off-market deals since November 2020, according to data from Bloomberg. 
The number of shares that changed hands is equivalent to 41.6% of the company's issued share capital of 2.55 billion shares. Meanwhile, the aggregate value of the shares traded is about 39% of the market capitalisation of Widad, which is involved in property and facilities management as well as construction. 
Year to date until Jan 19, Widad has seen 411.59 million shares crossed off-market. The value of these shares were transacted for RM239.45 million. This translated into an average transaction price of 58.18 sen.
In December, there were 201.18 million shares worth RM112.17 million, or an average of 55.76 sen per share, changed hands via off-market trades, the Bloomberg data shows.
In November, Widad saw 442.64 million shares worth RM227.23 million, or 51.34 sen per share on average, traded off-market.
It is worth noting that Widad's share price was on a steady climb since late March from around 30 sen to a peak of 82 sen in late December. But the rally is losing some steam in recent weeks. The stock has fallen to 58.5 sen on Monday with 44.76 million shares traded on the open market. 
Widad has been in the news often. It is also one of the companies that have jumped on the Covid-19 vaccine bandwagon. 
In December, it announced that it was looking to bring in a US-developed Covid-19 vaccine by Vaxart Inc to Malaysia and distribute the vaccine here. 
However, vaccine distribution has raised eyebrows considering the government is committed to providing vaccines to the public and it has appointed two companies for packaging. 
Besides vaccine, Widad has also won a contract from the Marine Department Malaysia to manage and maintain Kuala Perlis, Kuala Kedah and Langkawi's Kuah passenger jetty and terminal for five years.
Its major shareholder, Widad Business Group Sdn Bhd, which as of today held a 55.93% stake in it, is planning to build a mixed development project in Langkawi with an estimated gross development value (GDV) of RM40 billion. The project, dubbed Widad @ Langkasuka, is expected to be completed within 15 to 20 years.
Widad Business Group is a bumiputera private company wholly owned by Kedah-born Tan Sri Muhammad Ikmal Opat Abdullah.