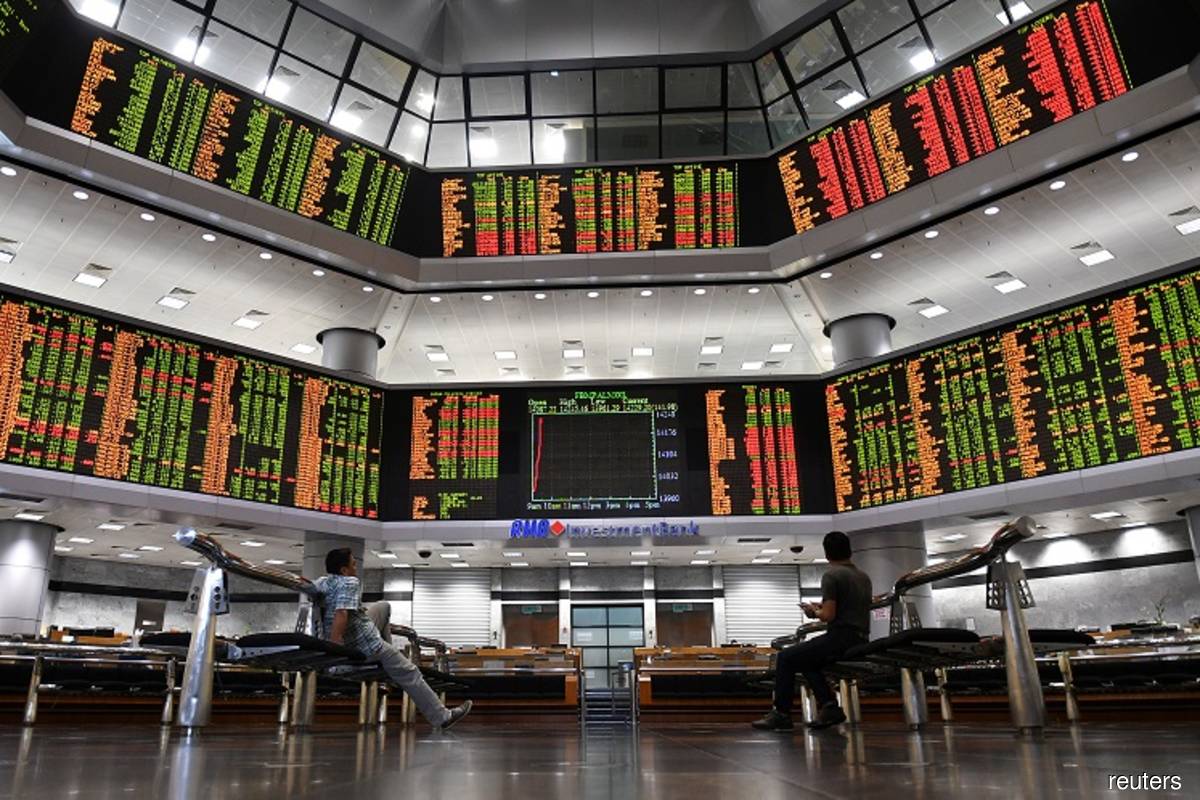 KUALA LUMPUR (July 10): The local share market, which saw a fresh record-high trading volume of 11.81 billion shares on Wednesday, continued to see strong trading interest yesterday, with 10.23 billion shares worth RM5.18 billion traded, as penny stocks remained in favour.
In fact, the daily trading volume crossed the 10 billion mark as many as four times in the past one-and-a-half months. What are the investors picking up? Which are the most sought-after counters, gauged in terms of trading volume seen, since April?
A check with Bloomberg data shows that the top traded counters for the last 15 weeks have been dominated by penny stocks, some of which are big names. In fact, 90% or 27 out of the 30 top traded stocks listed were trading below RM1 per share as of yesterday.
The three not of the penny variety were Comfort Gloves Bhd, Careplus Group Bhd and MyEG Services Bhd. However, they were all under RM1 a share on April 1.
Overall, these top 30 traded stocks accounted for almost one-third or 31.7% of the local stock exchange's total trading volume in the last 15 weeks.
In terms of market capitalisation, more than half or 18 of them have market caps of less than RM500 million. In terms of their financial performances in the past 12 months, 17 have failed to deliver profits.
Among the ones that have posted huge losses in the past 12 months include Sapura Energy Bhd with a net loss of RM4.43 billion, followed by AirAsia Group Bhd with RM1.21 billion, as well as the latter's long-haul arm AirAsia X Bhd with RM489.48 million. On a year-on-year (y-o-y) basis, these three counters' share prices have declined between 58% and 68%.
Aside from these loss-making companies, the glove- and healthcare-themed plays were evident, as strong interests gathered around those that were already in the business or had just started to jump on the bandwagon.
For example, the ones already in the business are Comfort Gloves and Careplus, while precision engineering and industrial automation firm AT Systematization Bhd — which leads the top most traded list with nearly nine billion shares traded since April — has announced it was acquiring an industrial glove maker. AT Systematization's shares have since more than tripled to 10 sen apiece from a low base of three sen.
Careplus, meanwhile, saw 5.65 billion shares done in the period, while Comfort Gloves recorded 3.46 billion, and HLT Global saw 3.02 billion. Careplus' shares have surged 468% since April, while Comfort Gloves' jumped 358%, and HLT Globals' rose 331%.
Among the top 30 stocks, a number of them are companies that have ventured into the production of ventilators and Covid-19 test kit distributions. They include K-One Technology Bhd, Sanichi Technology Bhd, Key Alliance Group Bhd, and MyEG, which altogether saw a trading volume of 16.45 billion shares in the last 15 weeks.
In terms of price gains, K-One has jumped 227% to 43 sen from 13 sen, while Sanichi and Key Alliance have gained 78% and 433%, respectively.
Sanichi shares were trading at five sen previously, while Key Alliance was at two sen.
Another favoured group on the list is oil and gas (O&G) counters, mostly due to the recovery in crude oil prices not long after the oil crash three months ago. At the time of writing, Brent crude was trading at US$43.12 per barrel, after recovering from its low of US$20.37 on April 22.
The most traded O&G counters on the list are Velesto Energy Bhd (8.68 billion shares done), Sapura Energy Bhd (8.34 billion), Hibiscus Petroleum Bhd (8.11 billion), Bumi Armada Bhd (8.07 billion) and KNM Group Bhd (eight billion).
These counters have also rallied between 25% and 104% in the past 15 weeks. However, on a y-o-y basis, only Bumi Armada has gained — with an increase of 9.3% — while the others are still down between 25% and 68%.
Another investing theme that can be seen is e-commerce or those that provide artificial intelligence-powered vending machines. These include Lambo Group, DGB Asia Bhd and XOX Bhd, whose share prices have all more than doubled, with a total trading volume of 12.5 billion.
Based on this top 30 list, it appears that the trading interest has largely been driven by news flow and speculation of pandemic-driven potential gains.