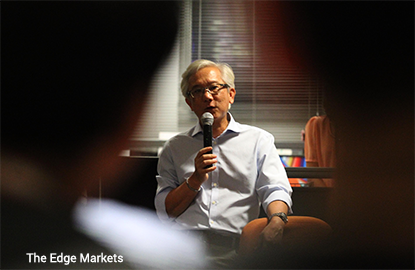 This article first appeared in The Edge Financial Daily, on March 15, 2016.
PETALING JAYA: The Malaysian Insider (TMI) is ceasing operations immediately, The Edge Media Group (TEMG) publisher and group chief executive officer Ho Kay Tat, who is also Edge Insider Sdn Bhd director, said in a press statement yesterday. Here is the statement in full:
"It is with much sadness that The Edge Media Group wishes to announce that we have decided to cease the operations of The Malaysian Insider news portal with immediate effect.
"Despite the fact that TMI is one of the top three news portals based on traffic in Malaysia because of its courageous news reporting, it did not receive enough commercial support to keep it going.
"TEMG has incurred losses of around RM10 million in the 20 months since we acquired TMI in June 2014 and we are no longer in a position to keep it going.
"Over the past two months, we were approached by three external parties (all of whom have existing media businesses), who were interested to take over TMI, after we put the word out that we wished to dispose of it as part of the restructuring of TEMG.
"There was also an offer for a management buyout (MBO).
"Unfortunately, we were unable to reach an agreement with any of the external parties as well as for the MBO to take place. We believe the recent problems TMI had with the Malaysian Communications and Multimedia Commission had made it more difficult for a sale to be concluded even though discussions had started before that.
"We will be letting go of all the 59 TMI staff and they will receive a severance package as required by law.
"The closure of TMI should serve as a reminder to those of us in the media industry as well as the public at large that good journalism cannot be sustained without commercial support. And when good journalism stops, society is the loser."