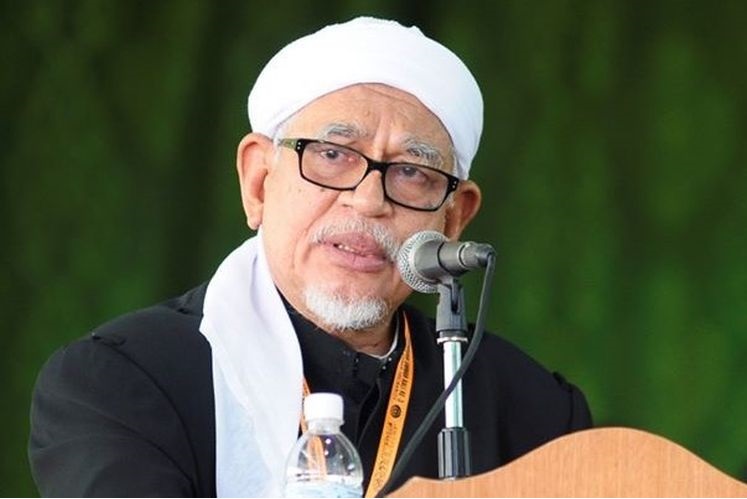 No, this is not about Jose Mourinho. And it's not because he is no more known as the Special One. This is about the government's special envoy.
Seriously, I just do not see why the country should have special envoys or special representatives, as they are sometimes called, assigned to particular regions of the world when we already have ambassadors in almost every country to represent Malaysia. And most times the ambassadors are respected members of the nation's diplomatic corps.
But our governments have kept on appointing special envoys. Even Pakatan Harapan had done this before. DAP chairman Tan Kok Wai was at one time appointed special envoy to China. This was despite the coalition's earlier stand that it was not proper for political figures to be involved in diplomatic jobs between countries.
It was Barisan Nasional that started the ball rolling. The then prime minister Datuk Seri Najib Razak appointed Tun S Samy Vellu special envoy to India and South Asia. So too was Tan Sri Ong Ka Ting appointed special ambassador to China and East Asia. At the time of appointment, both were no more presidents of their political parties — MIC and MCA respectively.
Unlike Tan, the post of special envoy awarded to Samy and Ong carried ministerial status. They were entitled to all the perks of a minister in the BN administration.
These appointments have always been seen as rewards or a show of gratitude as both were already no more leading their parties and not directly appointed to sit in cabinet.
Now we have Tan Sri Muhyiddin Yassin's Perikatan Nasional-led government appointing Datuk Seri Abdul Hadi Awang as special envoy to the Middle East. Unlike Samy and Ong, he is still running his party as PAS president but like them, his appointment also comes with ministerial status.
Therefore, despite publicly asking Muhyiddin not to consider him as minister when the PM was forming the PN cabinet last month, Hadi is now a minister in the PN government. As a minister, he is entitled to have his own band of officers and support staff to help him carry out his duties, which incidentally were not detailed when his appointment was announced.
Obviously, the emoluments of Hadi and team would amount to a hefty sum, so the question is: Does the government need to spend this money especially now with the hardship the nation is facing because of the Covid-19 pandemic?
PAS deputy president Datuk Tuan Ibrahim Tuan Man sees his boss' appointment as an "opportunity to strengthen diplomatic relations between Malaysia and countries in the Middle East region".
But isn't that what Wisma Putra has been doing? Aren't our ambassadors doing a good job already? Are ties so poor that there is a need to strengthen them?
And even if there is such a need for a special envoy can't it wait till after the pandemic? What's the hurry? The thing that comes to mind is that the post meets political purposes, i.e. for Muhyiddin to ensure the continuous support of PAS.
But PAS secretary-general Datuk Takiyuddin Hassan has denied that the appointment is to appease party members. It's no big secret that PAS members had expected Hadi to be given the deputy prime minister's post or a senior cabinet position at the very least. And they are not happy that PAS leaders who made the cut were only given posts in minor ministries.
However, political analyst Dr Oh Ei Sun says such appointments are to appease not the party members but the leaders themselves who had missed the boat the first time around.
"Mainly these are done to appease party presidents who are not included in the cabinet so that they will still have ministerial privileges domestically and be accorded ministerial courtesy when travelling overseas," says S. Rajaratnam, the senior fellow at Singapore's School of International Studies.
A political observer notes: While Hadi's appointment means the president and his men are in the cabinet, Umno leaders are again left out in the cold.
Its president Datuk Seri Ahmad Zahid Hamidi's exclusion is easy to explain but his deputy Datuk Seri Mohamad Hasan's omission is difficult to comprehend. On the other hand, Datuk Seri Azmin Ali, the former PKR deputy president, had his entire team of MPs drafted into the cabinet.
"It is a development that won't go unnoticed by Umno leaders and warlords who see Hadi's appointment as unnecessary especially since their own leaders were left out," says the observer.
Also, PAS has claimed there was no request or pressure on Muhyiddin to appoint Hadi. This, according to the observer, raises even more questions as there was certainly no urgency or necessity for a Middle East envoy, particularly one with ministerial rank.
So he says "the answer must be one of a political dimension rather than national needs". I fully concur.  
The fact is there is a lot of negativity surrounding Hadi's appointment. And Hadi is not helping his cause as his first public move upon appointment was to write a letter in Arabic to leaders of the Muslim world.
It is alleged that in the letter, Hadi dwelt on how and why PN came into power and PH had its downfall. In the letter, Hadi had allegedly accused PKR president Datuk Seri Anwar Ibrahim, the so-called 8th PM-designate, of getting aid and support from the western world and anti-Islam groups. He also told the Muslim leaders that Anwar, DAP and Amanah failed to take over power during the country's political turmoil "despite the intervention of western ambassadors and Freemasons and Zionist advisers".
It's been more than 48 hours since the alleged letter went viral on social media, but neither Hadi nor PAS have come forward to deny or comment on the matter. That is a long time in politics.
To their detractors, one reason for the letter was to give justifications to Muslim countries that have not warmed up to the government because of the way it came into power. Apparently, the back door government tag is of concern to the Muhyiddin administration.
This article is about the appointment of the special ambassador, not the letter per se. The letter, if indeed it was written by Hadi, is for PH and Hadi to slug it out.
For me, the government has made its decision on the special envoy and we're stuck with it despite this frightening pandemic.
Mohsin Abdullah is a contributing editor at The Edge. He has covered politics for more than four decades.